Kaamyaab or not, the film scores on its treatment of the subject
The protagonist is an over-the-hill side actor who though popular in his heyday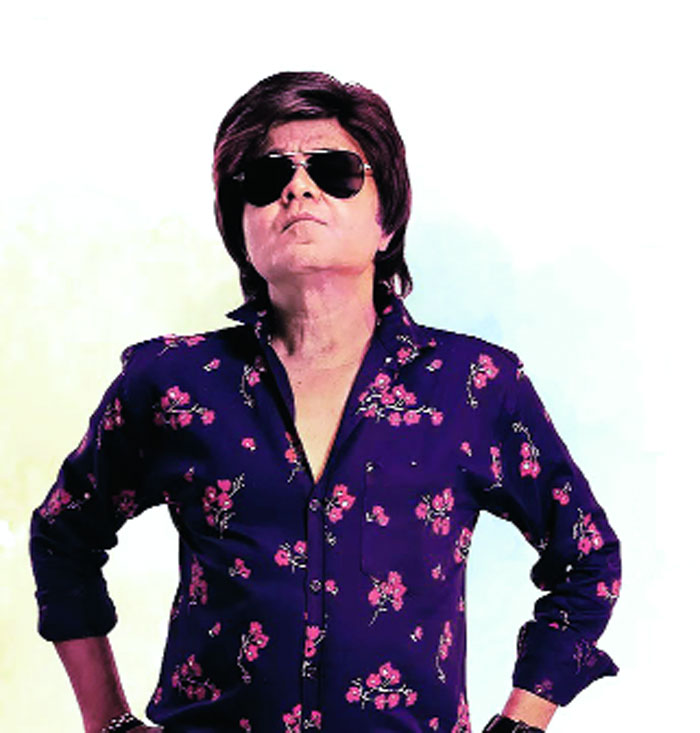 ---
Published 08.03.20, 12:39 PM
|
---
On the face of it, Kaamyaab is the search of a forgotten actor's redemption and his struggle to reclaim lost glory. But to confine it to its microcosmic sphere would be an affront to the millions of strugglers caught in the cesspool of life. The film is the story of an underdog, an under-achiever, a human being trying to rise above life's struggle and his own mediocrity.
The protagonist is an over-the-hill side actor (not the derogatorily oft-used junior artiste), who though popular in his heyday, is now a social recluse drowning himself in self pity and alcohol. In a twist of fate, the almost-been-there-done-it actor starts dreaming of one last shot at glory — his 500th film… for him, a record of sorts that he thinks would make his life 'kaamyaab' and put him in the league of a Shakti Kapoor or a Pran. Kaamyaab is loosely inspired by Sudhir (Bhagwandas Mulchand Luthria), a familiar screen villain in the '70s.
Oscillating between a just-grown-up Bollywood and the Eastman colour-tinted Hindi film industry of the '70s and '80s, the film chronicles the life and struggle of a character artiste — a hitherto untouched segment in Bollywood. It's a tribute to unsung performers such as Avtar Gill, Guddi Maruti, the late Viju Khote, Manmauji, Anil Nagrath, Birbal, Lilliput and scores of other forgotten faces, who appear as themselves in the film.
Babulal Chandola, an ageing actor, who goes by the filmi name of Sudheer, still believes he is Shera (one of his most popular characters' name). Played by the unflappable Sanjay Mishra, he says actors like him are known as 'Aloo' — a name given to side artistes in those days. Is it symbolic that aloo is a staple food consumed in most houses, the lack of which is instantly noticeable? (Think biryani).
The film follows his journey for that one moment on celluloid, which he wishes to carry with him to eternity. But things have changed in Bollywood and the veteran of 499 films trying to make a royal comeback is caught in a maze, an altered world that he once knew and traversed. He may be old now but wears a flower-printed shirt (reminiscent of the '70s), dons a wig, takes a swig, puts on some swag and heads to the studio. The film scores in being a commentary on the fickleness of fate and the trials and triumphs of each day in the life of a side actor.
Set in an urban middle-class milieu, Kaamyaab manages to go beyond the veneer of the glitz and glamour associated with Bollywood. The film's form and content complement each other. In an age of instant superstardom and social media celebrityhood, the film is a stark look at the other end of the spectrum — a life shorn of public recognition and also what happens after the loss of celeb status and the endeavor to regain it.
Debutant director Hardik Mehta does a decent job of telling the story of an underdog resigned to his fate but who overcomes destiny by the sheer power of his indomitable spirit.
Sanjay Mishra steals the show and not only because he has the best lines. Funny in parts, his dialogues make you chuckle and yet think of the frailties of life... it's a craft the actor has mastered over the years.
Deepak Dobriyal does justice to his role of a crafty casting director whose office wall has the line, 'No couch, only casting'. Other characters like Sudheer's daughter, played by Sarika Singh, and Isha Talwar as a struggling actress, add to the bigger tale.
Kaamyaab works on the strength of its narrative, which is not loud and has a touch of practicality. Cliches abound in the film, not as parody tropes but as a throwback to the Hindi films of that era — smugglers, dacoits, police inspectors and, of course, Madh Island.
This kind of a film really should have been made earlier. In a way, it's Bollywood's 'extraordinary' film… not an extra film in the heap of movies that this industry churns out every year.
In one scene, Sudheer encapsulates the entire grammar of the Hindi film industry of the '70s and '80s as he puts up an act of various actors mouthing their done-to-death-and-more dialogues, but it's not a parody aimed to elicit chuckles. As the curtains fall, a modern-day superstar enters the auditorium and is immediately mobbed — a grim reminder of the times we live in.
Kaamyaab, apart from featuring a lot of supporting actors, pays tribute to yesteryear 'side actors' like Johnny Walker, Lalita Pawar, Dhumal, Tun Tun, David Abraham, Asit Sen, Murad, Iftekhar and the like, as illustrated in the end credits.
In the end, the film is a commentary on life. As Sudheer would have said, "Enjoying life… Aur option kya hai?'