Julie: Some thorns, mostly roses
Forty-five years on, Julie doesn't sizzle; it singes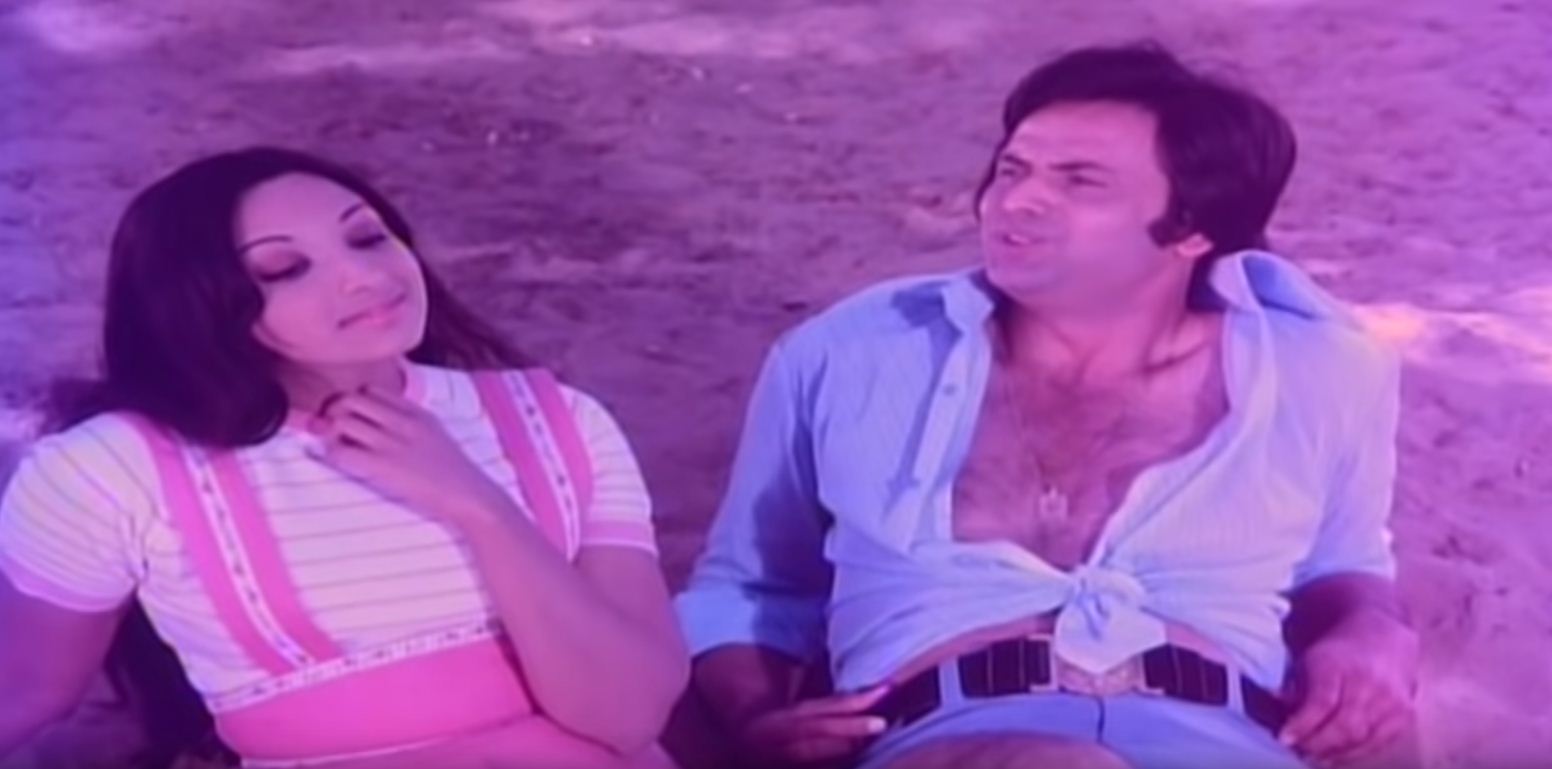 ---
---
My heart is beating, keeps on repeating, I'm waiting for you…
That's Julie of the eponymous film, singing (in Preeti Sagar's voice to lyrics set by Harindranath Chattopadhyay) in the living room as her parents and siblings dance along. It is one of the happiest scenes of the film and ends on a tender note, with Julie gently patting her drunk father as he nods off.
But Julie, the March 1975 superhit that made actress Lakshmi with her ravishing smile and miniskirts the rage among college boys, is not all sugar and spice and everything nice. Far from it.
Directed by award-winning Malayalam filmmaker K.S. Sethumadhavan, Julie is a remake of his own landmark Malayali film Chattakari (1974) which also starred Lakshmi.
Adapted from a hard-hitting Malayali novel by R. Parmeswara Menon, better known as Pammam, Chattakari and Julie take some cinematic liberties to make the films more palatable. But when you watch Julie, despite the sensuality of the songs Bhool gaya sab kuch or Dil kya kare (Rajesh Roshan in great form), the discomfort gnaws. Because Julie is eventually about a young girl who gives in to the seductions of boyfriend Shashi (played by a likable Vikram), but pays the price alone. It's her baby, her shame, her secret.
Patriarchy apart, there's another whammy. The nation state, with notions of who is authentic, who isn't. Julie is an Anglo-Indian whose parents drink whisky at dinner. Shashi is an upper-caste Hindu with an orthodox mother (Achala Sachdev), a kindly, wise father (Utpal Dutt) and a nice, sari-clad sister Usha (Rita Bhaduri), who's Julie's friend.
The Anglo-Indian, almost an embarrassment of the Raj, is the Other. So Morris (Om Prakash) is a lovable drunk, his wife Margaret (Nadira) abhors everything desi, possibly because she knows mainstream desi rejects them, their daughters wear short skirts and get leered at. Lakshmi and Sridevi (who plays Irene, Julie's younger sister) look great in the skirts but they seem unnecessarily short when compared to the saris worn by Usha.
An adarsh Bharatiya naari, Usha has neither oomph nor a boyfriend. But Usha's kind. And together with her dad, she rehabilitates Julie as the bahu of the family. 'Coz the sex bomb is now desi mom. And they effect a change of heart in Margaret too.
Forty-five years on, Julie doesn't sizzle; it singes.