Chameli, attagirl!
Chameli Ki Shaadi, which released this February in 1986, has aged way better than the year's top grossers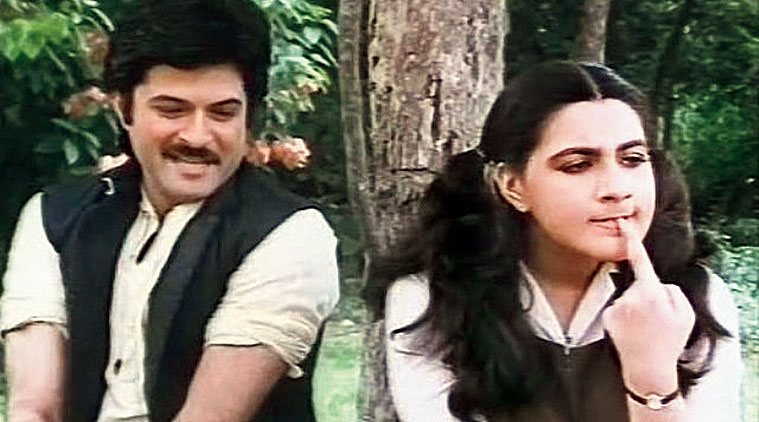 Still from Chameli Ki Shaadi
Still from the film
---
Published 21.02.20, 07:11 AM
|
---
Utar ayi akhade mein tere sapno ki rani.
Decades before Bollywood discovered the feisty small-town girl in a slew of slice-of-life movies these past five or six years, there was Chameli. Daughter of coal trader Kallumal, Chameli was loud, avuncular and unapologetic. An overgrown schoolgirl in pigtails who's failed in the eighth grade four times, she falls for Charandas, a boy of gair biradari (another caste) who's a wrestler. Love blooms at her dad's coal depot where Charandas comes demanding "control-rate" coal, belligerent about not paying the black-market rate that Kallumal charges.
Basu Chatterjee's film Chameli Ki Shaadi, which released this February in 1986, has aged way better than the year's top grossers, the multi-starrer patriotic melodrama Karma or the revenge drama of a shape-shifting snake, Nagina.
Amrita Singh, who plays the titular Chameli, is a revelation. Fresh from the success of Mard, the young star shows she's so much more than arm candy. Anil Kapoor effortlessly gets inside the skin of the wrestler who intends to stay celibate till 40 but finds himself falling hard for a girl who's anything but coy. Chameli uses her fists as fiercely as any wrestler on a telltale chacha and a mama who makes the mistake of boasting, within her earshot, that he'd bump off Charandas. The script doesn't change her from Miss Bashing-Up Expert to Miss Bashful. Because Charandas likes her the way she is.
If the duo weren't enough, there's Amjad Khan, who along with Amrita Singh, gets the best lines in the film as wily lawyer Harish who helps the star-crossed (okay, caste-crossed) lovers. A master of manipulation, Harish tells Chameli's dad Kallumal (a superlative Pankaj Kapur) that Charandas as son-in-law would help further his, Kallumal's, political ambitions, and Charandas's elder brother Bhajandas that having a politician for a relative would help him in so many ways. The film, like Harish, knows only naked self-interest can dilute India's obsession with caste. There's hardly a false note in the cameos, from Ustad Mastram (Om Prakash), the wrestling guru with grim strictures against women to keep his students celibate, to Chameli's mom (Bharti Achrekar) who wails like a banshee at the thought of her daughter's inter-caste marriage.
Chatterjee's small touches add heft to the characters. For instance, Kallumal, who forever shushes his wife, is a doting dad who sends Chameli to an English-medium school and gives her money for golgappas.
There's buzz, off and on, that the film will get remade with Amrita's daughter Sara Ali Khan playing Chameli 2.0. For Chameli's fans, mum's the word.