Actor-singer Jassie Gill on sharing screen space with Kangana Ranaut in Panga and being a supportive husband off it
Happy Phirr Bhag Jayegi didn't do much at the box office but he hopes this puts him on the map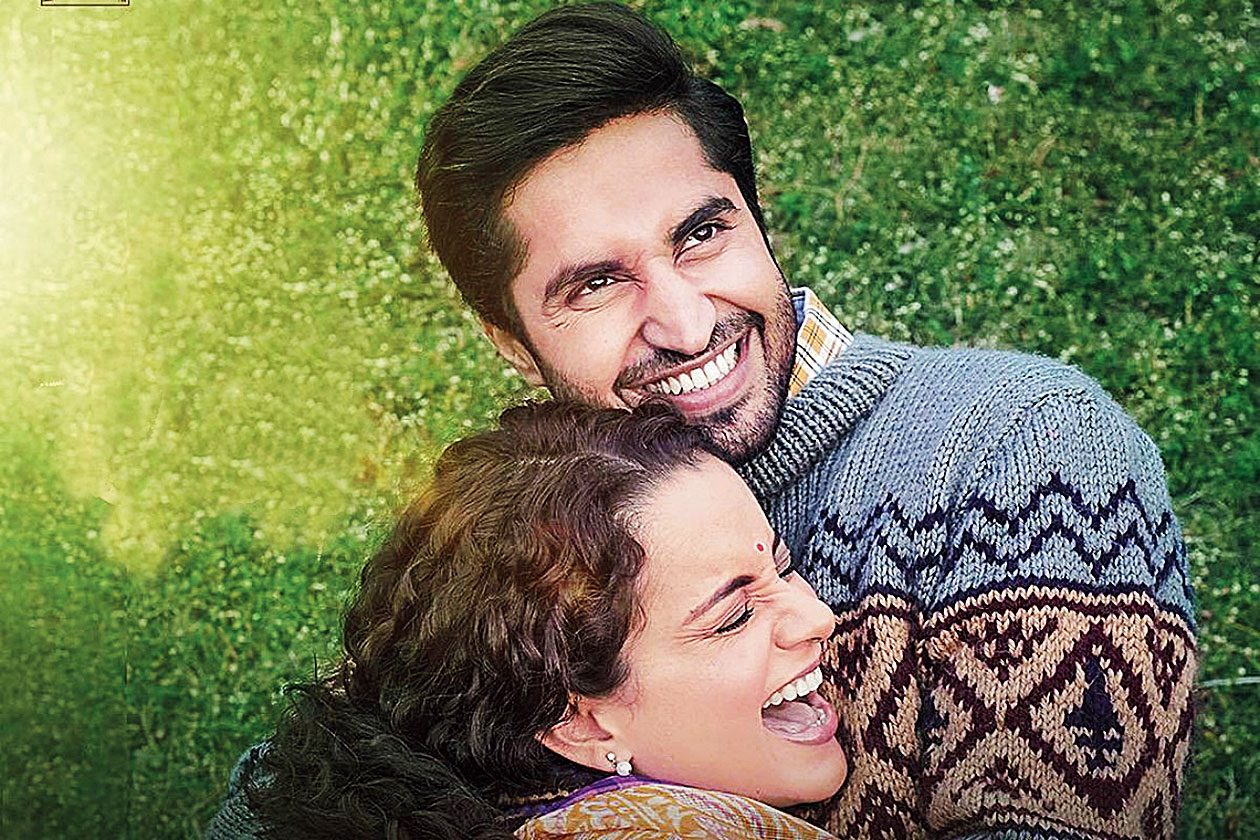 Jassie Gill with Kangana Ranaut in Panga
---
Published 28.01.20, 01:07 PM
|
---
It's been two years since Punjabi music and acting sensation Jassie Gill was first seen in a Hindi film. Happy Phirr Bhag Jayegi didn't do much at the box office but Jassi is hoping that Ashwiny Iyer Tiwari's Panga, opposite Kangana Ranaut, puts him on the map. A t2 chat.
Is it true that you signed Panga just days before the release of Happy Phirr Bhag Jayegi?
Haan ji. I was in Canada when this film came to me. They sent me a scene and said that if I was interested I could send across an audition. I didn't know anything about the film but shot the audition scene anyway and sent it across. Three days later, I got a call saying they liked my audition and to meet them when I was in Bombay the next time. When I heard the narration, it came across as a very real story that would resonate with peoples' lives. I could hear my own mother's story in there. She'd wake up in the morning and would be constantly busy working around the house, take a short nap in the afternoon and then wake up and start again. It never occurred to me to ask her what her dream was or whether there was something else she'd rather be doing. That was what really attracted me to the film. If I could relate to it, I felt so would everyone else.
Did you then have that conversation with your mother and ask her what her dreams were?
I remembered that my mother would sing every now and then at home. Her singing was really soothing and I loved her voice. I think my passion for singing came from her. I did ask her about it but all she said was that she wanted to see her children settled in life. The thought probably never entered her mind because in those days, you just got married and began handling the household. Now, she's peacefully settled with me in Canada. 
Are you a supportive husband in real life as well?
My wife Rupinder and I know each other from college and our families are very similar. Rupinder's done her MBA and I asked her what she'd like to do. She's looking around in Canada for a job that suits her and I've also suggested that she could study further there if she wants to. I sent her the trailer of the film and jokingly asked her if there's anything I need to do better.
At the time of your last film's release, you had shared with t2 how you had learnt to build on a character's backstory on that set. Was there anything new you learnt during this film?
I'm playing the supportive husband here and that's a lot like my father, because he supported us a lot. So I drew a lot from my own experiences for this film and slipping into this role didn't require that much homework... I'd seen it all in my own family. The other thing is working with such great people like Kangana and Ashwiny Iyer (Tiwari). I came prepared for my role with my backstory, but when the director knows exactly what they want from you it's even better. It's like we were tuned in to the same page and we've kept it all very real. Then one also learns by observing people like Kangana... you pick up things that you keep at the back of your mind, anything that might be useful later. 
This is the first time you've been directed by a female director. I hear you were scared of Ashwiny!
(Laughs) I was a little scared of her. I've grown up with sisters but deep down I am a little shy around women. Whenever I meet a new female co-star as well, it takes me some time to open up. Here, the entire set had so many women that it made me doubt my own abilities to open up and speak freely. It took me two-three days to get comfortable. But once that happened, it was a joy to be on that set.
You've sung in this film. Is it any different to sing for a movie?
When Shankar Sir (Mahadevan) called me saying he wants me to sing the song (Dil ne kaha), I initially told him it was too difficult for me. Somewhere deep down, I kept feeling I wouldn't be able to do it and they got it recorded with someone else. Then, I was told to create a reprise version of the song with my own music and to my own taste. I still had some apprehensions because it was Shankar Sir's composition but once we went to the studio, it took 10 minutes to record the song. It turned out so well that they released this version now instead of later. Sometimes, it's just destiny.
This is the first time you've worked with Kangana. What's she like as a co-actor?
The whole world knows she's an amazing actress. A lot of people who heard I was doing a film with her asked me to be a little wary of her. Even after the film, a lot of people asked me how things went and when I said it was great, they wouldn't believe me. What people don't realise is that a person's attitude towards you also depends on how you are with them.