Birthday girl Richa Sharma on working with Prosenjit, her upcoming ventures and upgrading skills in the lockdown
The actress has also been shooting and planning for a series of films to be produced by David & Goliath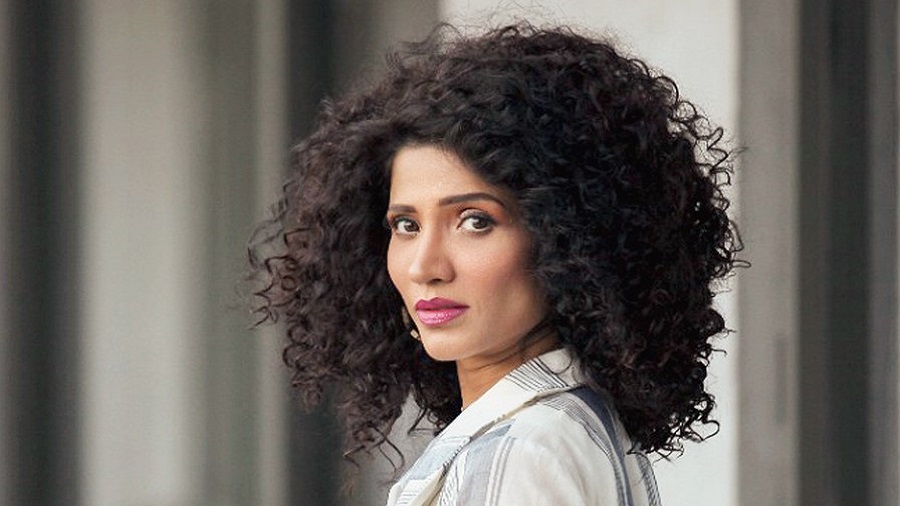 ---
---
The lockdown period has kept Richa Sharma busy. Not only with the usual activities like yoga and cooking, but the actress has also been shooting and planning for a series of films to be produced by David & Goliath, which she is a part of. She shares some of these with The Telegraph.

First, what are your birthday plans (on July 13)?
I will pay a surprise visit to my parents in Kanpur. My daughter Aashna will accompany me and I hope to have the best birthday this time around with my entire family.

How did you spend your time during the lockdown period?
To be honest, I really took a lot of care of my fitness levels. I did yoga and other exercises to keep in shape. And since I had been so busy for the last year or so, I felt I was ignoring my nutrition intake. Nutritionist Pooja Agarwal helped me with my nutrition during the lockdown. Am feeling much fitter now. I also did meditation because I felt extremely down sometimes. I spent a lot of time with family… my daughter is here with me now. It was wonderful spending time with her. I made a lot of TikTok videos with her but since it's banned now, we are waiting for some other app (laughs). Then I did a lot of cooking… brushed up my cooking skills. I had stopped cooking for some time but now I did quite a bit of it. I also worked on my acting… I rehearsed in front of a mirror and said my lines according to different situations.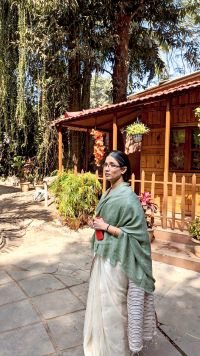 Tell us about this video of yours titled Lockdown on Domestic Violence, which also features Aparna Sen, Konkona Sensharma, Parambrata Chattopadhyay and others. How did that happen?
The Akshara Centre, an NGO, contacted me. They said they had seen Every 68 Minutes and they wanted me to be a part of their project. I said I would be more than happy because I seriously feel that there are a lot of women who can't come out and report domestic violence. So it would be nice if we provided some helpline numbers. David & Goliath Films collaborated with The Akshara Centre and Swayam to make the video.

There was another lockdown video that you shot with Prosenjit Chatterjee called Panah — Protect Her. Tell us about it?
Joydeep Sen, the director of the video, said he had this idea in mind and he wanted me to play the part. D&G Films produced it as they always come forward with these kind of causes. They spoke to Prosenjit who happily said yes to it. It's a very beautiful story about a working girl. Prosenjit plays my boss in it.

How was it shooting from home? It must have been something completely new to you?
Yes… it's a wholly different experience. But I have done a few short stories by Sanjay Bardhan. Here also we shot from our respective places. It's a bit cumbersome, you have to manage the phone… keep it at the right angle… watch out if you go out of the frame. My daughter helped me with it.

You are shooting for a film titled Prayaschitt (An Eternal Hatred). How did that happen?
Director Swarup Das told me that there was a lead role, which is of a woman who is above 50 and the film has a social message. When he told me about the script, I wondered if I would be able to do justice to the character but I took up the challenge. It's a D&G and Diva production. So there are two production houses. We went to Mumbai before the lockdown, shot at Madh Island. Swarup's brother Partho Ghosh was on the advisory board and helped with a lot of inputs. The post-production is almost done and we are thinking of introducing a song. It's being dubbed in Hindi and English and both versions will have subtitles. It's on female foeticide. It stars Dev Sharma and Madalsa Sharma (Mithun Chakraborty's daughter-in-law) who plays my daughter-in-law.

What platforms are you looking at for its release?
Nowadays, the script is very important. For some months at least, people will not visit cinemas I think so the OTT platforms are the best and safest bet. But I am open to doing short films or feature films.

You have also signed up to work in a few short films being made by the Bidhannagar police.
One of their representatives called me and told me about the projects. These are very close to my heart as they have messages for society. I felt honoured to be a part of it. I will be doing three short films with them and all are going to be directed by Joydeep Sen. The themes are that of human trafficking, drug abuse and domestic violence.

You will be seen in a feature film being directed by Raajorshee De.
Yes. It's a D&G production and the shooting will start in August.

Any new product endorsements?
I have signed a contract with a home appliances company called Amith Mart. I will be their brand face. I am also in talks with a Dubai-based real estate firm. And discussions are on for a contract with a jewellery company in Bangkok.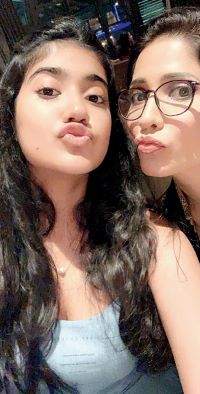 VOICES
On all fronts, the rapid spread of COVID-19 is being compared to a battle. Shuttered theatres, postponed releases, self-isolating celebrities, festivals in jeopardy, paused productions, post-crisis cinema all add to the woes of a film industry in crises. We will be focusing on producing engaging, hard-hitting, thought-provoking, experimental and socially relevant web series and short-format quality content, including short films and documentaries with unique storytelling. I am glad Richa Sharma is a part of our team and I wish her all success in her endeavours in the future with us and others — Lal Bhatia, chairman, David & Goliath.
In addition to assisting the community through our various non-profit endeavours, in our short run, we have produced an internationally acclaimed short film Every 68 Minutes, on domestic violence; Prayaschitt — An Eternal Hatred, a short film on female foeticide; Umeed, a song of hope during the pandemic, a multifaceted campaign on domestic violence featuring Richa Sharma, Aparna Sen, Konkona Sensharma, Usha Uthup, Parambrata Chattopadhyay, Adil Hussain, Bickram Ghosh and Jaya Seal Ghosh and other films. Run by a core team of visionaries, in consultation with professionals, collaborators and advisors, Team David & Goliath hopes to produce the best-in-class short films, documentaries, feature films, while recognising the best in class through its varied award functions — Imran Zaki, director, David & Goliath Films