Ayushmann Khurrana dares to be different
'Whatever you see of my career today is thanks to the power of scripts'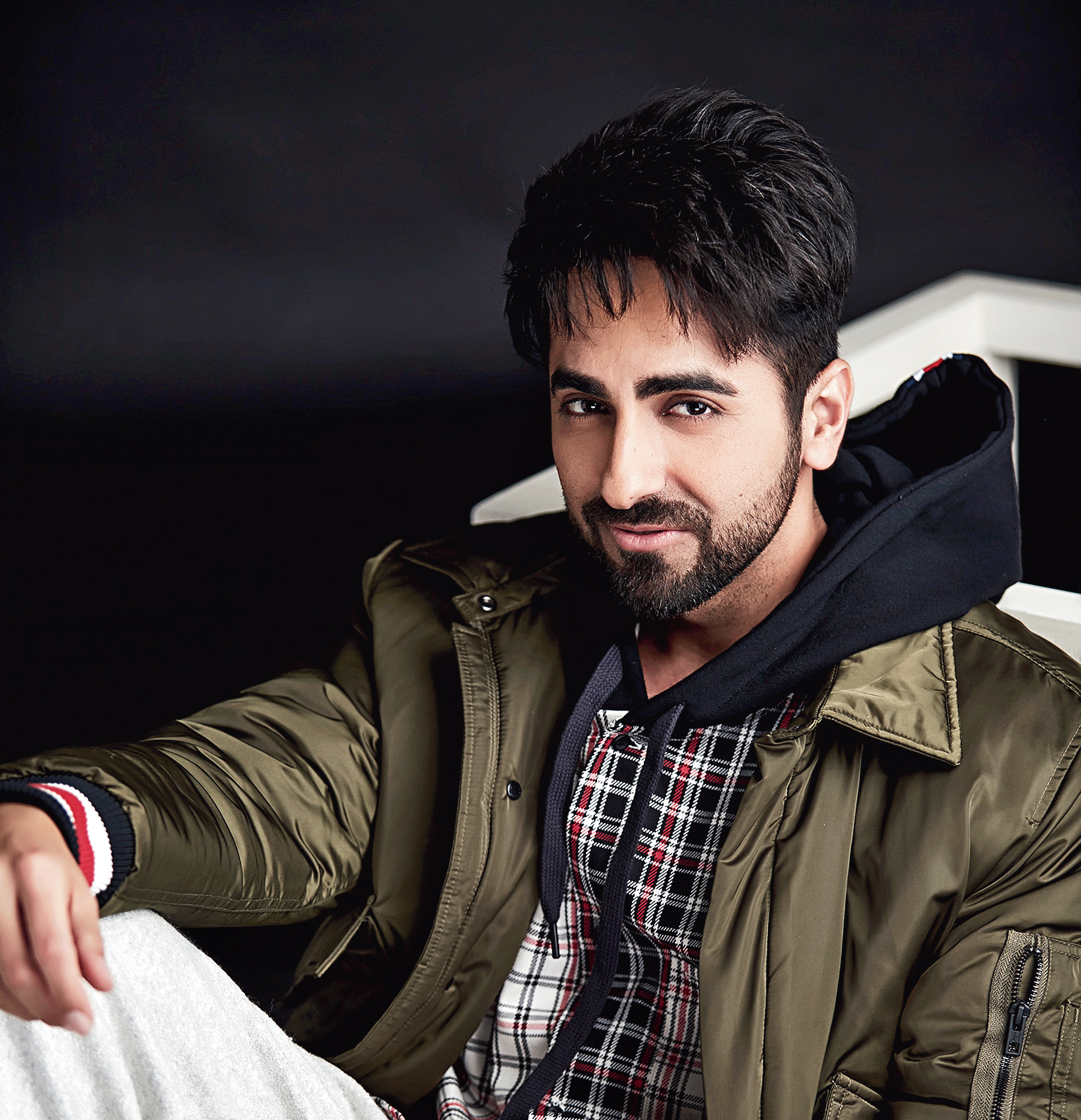 ---
Published 25.06.19, 09:51 PM
|
---
Sperm donation, an uneducated husband, erectile dysfunction, a blind musician — Ayushmann Khurrana has always pushed the boundaries of what a mainstream Hindi film hero can do in a film. His latest — director Anubhav Sinha's Article 15, set to release this Friday — is perhaps the biggest gamble he's attempted. Inspired by real events, including the 2014 Badaun case where two teenage girls were allegedly gang raped and hung from a tree, the film tackles the subject of caste discrimination. t2 spoke with the actor, who plays an IPS officer in the film, on the phone from Kanpur where he is shooting for his next, Bala.
Is it true that Anubhav Sinha offered you a rom com the first time you spoke?
Yes, he offered me a rom com and I told him I want to do something like Mulk (Sinha's 2018 film which won rave reviews) which is hard-hitting and makes a statement. That's when he told me about Article 15 and I got really excited about it. I feel very strongly about the film's subject.
What was it that prompted your interest in the subject?
In college, I did a lot of street plays that revolved around social issues. This was and continues to be one of the issues I feel very strongly about. Few years back, I watched a documentary called India Untouched. I was reminded about the prevalence of caste discrimination in our society, especially in rural India. The documentary started with a Dalit crossing a Brahmin village in Tamil Nadu. When he enters the village, he takes off his shoes and puts them on his cycle's carrier. He puts them on only after he's exited the village. This is still happening in this day and age! Villages have different wells for different castes. Imagine someone's access to water is dictated by his or her caste. This is a basic human rights issue.
I read about human scavenging also a few years back and got to know that the average life span of a human scavenger is 35-40 years. Can you imagine that?! For the last few years, I have been also involved with an NGO called Gulmeher based out of Ghazipur in Delhi that helps ragpickers find alternate work. A lot of the gifts I send out are artefacts made by these ragpickers.
As a filmstar, you belong to the cream of Indian society. It's very easy to get lost in the bubble that you live in. How do you keep in touch with what's happening in places really far removed from where you are?
It comes from the theatre background. It made me travel the length and breadth of the country. In every state, you get connected to the lowest common denominator and living in touch with everybody. You travel in local buses and trains. My experiences have made me whatever I am now. Whenever I'm shooting and wherever, I make it a point to get in touch with everybody around and get to know their backstories. It could be the person driving my car or the spot guy.
This is an incredibly political film. And we're living in a very politically charged and divisive atmosphere right now. Was there a worry at all about reactions?
It's not a political film, it's a social film.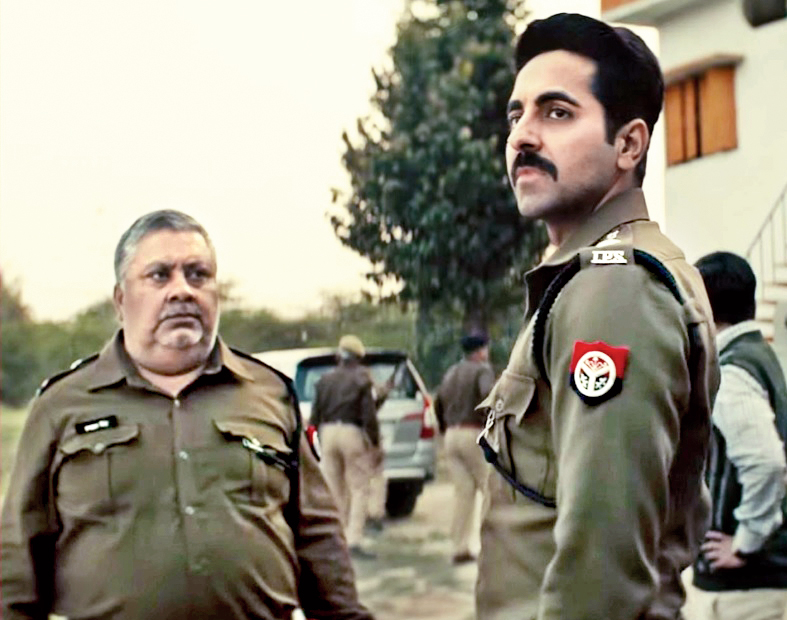 But as soon as you talk about caste, it becomes political....
When you see the film, you'll realise that it doesn't offend anybody. In fact, the film is not against anybody, it's against society and each one of us. There are further caste divides, even between Dalits as well.
Do you think films like Mulk and Article 15 will help further these conversations that we shy away from as a society?
When I watched Mulk, I thought it was the most balanced film on the Hindu-Muslim issue and I know that's what Article 15 is to the caste issue. It will trigger a discussion on caste discrimination. It may not deliver a solution but at the same time it will make people acknowledge its existence. Dr Payal Tadvi's suicide is an example of what is happening all over India. It regularly happens across India, especially in rural India where it's very rampant.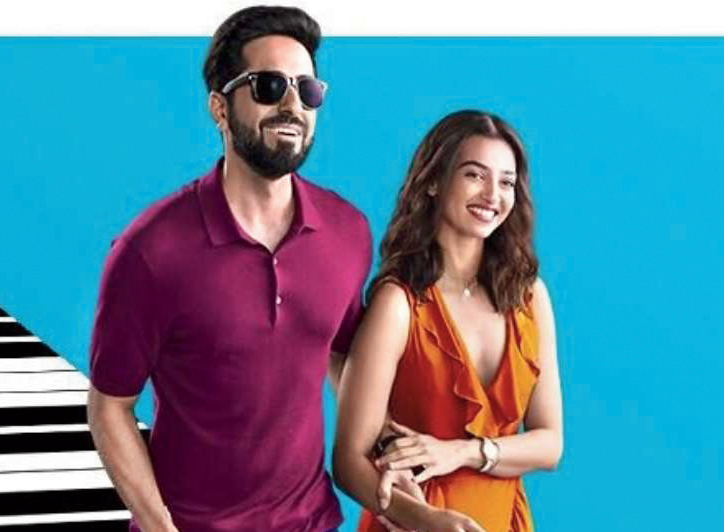 Every time your films are announced, I am amazed at the range. You have Article 15 releasing and you are shooting for Bala, a film about a bald man, on the other.
I have always believed that good scripts have the power of making or breaking an actor's career. Whatever you see of my career today is thanks to the power of scripts. Our industry is so actor-driven that we tend to give all credit for the success of a film to the actors and forget that if not for the scriptwriter, there would be no film. When a film comes my way, what catches my attention is not my character but the subject of the film.
How is the shoot in Kanpur going?
I am shooting for Bala right now. It's about 45 degrees in the shade, so I am melting! (Laughs)
You will start shooting with Amitabh Bachchan soon for Shoojit Sircar's Gulabo Sitabo...
I am so excited. Working with Bachchan saab has been a dream and add to that a chance to work with Shoojitda again… it's amazing. It's an amazing story.
Congratulations for the success of Andhadhun in China. It's made over Rs 300 crore and is the third highest grossing Indian film there.
Thank you. Honestly, I didn't expect this at all. When I was told that the film is releasing there, I thought the Chinese audience would like the film but the response we've received has been unbelievable. I think Andhadhun is one of those films that you could watch on mute and still be able to figure out what is going on. That's the genius of Sriram Raghavan.
Your wife Tahira is going to start shooting her film soon…
Yeah… she is casting right now.
It won't be you?
No… it's a woman-oriented script. I hope it gives me a character role to do. I don't know. It all depends on her.