Arjun Mathur on his Emmy nomination for Made in Heaven
'13 years later, when recognition like this comes on a global platform and you have the opportunity to make your country proud, you can't put a price on it'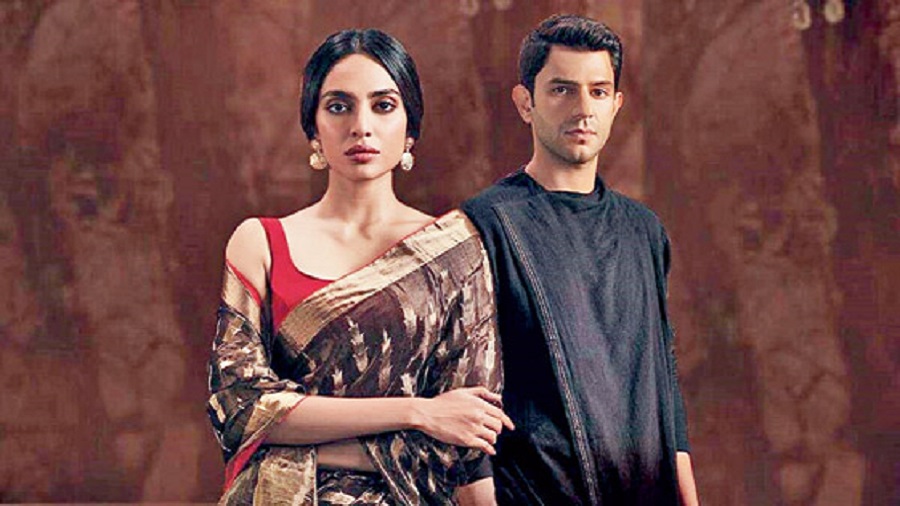 ---
Published 19.10.20, 09:05 PM
|
---
Come November 23 and we will know whether Arjun Mathur wins an International Emmy. But the actor's nomination in the 'Best Performance by an Actor' category at the apex TV honours for Made in Heaven — where he brought sensitivity to a homosexual character — is a huge achievement in itself. A chat with The Telegraph.

Congratulations for the International Emmy nomination for Made in Heaven. What was your first reaction when you heard it?
I simply did not believe it! I thought someone was playing a joke on me (laughs). I also thought it was a mistake. It was impossible for me to believe that what I was reading with my eyes was real. The next week went by in a blur. When you have a film releasing, then you are sort of prepared for media interest in you, but in this case, I was not. But I am elated to see how happy this has made my friends and family and people I have worked with, those I started my journey with. All these reactions have made this feeling real for me now.

The International Emmys are held every year in New York. Will this one be a virtual edition on November 23?
I know that the Primetime Emmys happened virtually, and I think this one will go that way as well. I think we will get to know soon. If I have the opportunity, then I will be there; if not, then my bad luck (laughs).

Apart from the nomination, how has Made in Heaven changed things for you?
It's taken me 13 years to land this nomination. I am someone who doesn't expect this nomination to change things overnight for me. It's an evolving process... you constantly need to keep working on yourself as well as on the other variables. As of now, there are a lot of offers. I am just trying to not let my head get swayed by all this. Honestly, I believe everything is cyclical. Today this has happened, tomorrow something bad could happen too. I have to maintain my balance through all of it.

What does this recognition mean to the actor in you?
That is something amazing, honestly. An actor's life pretty much goes hand in hand with negative feelings like insecurity, envy and self-doubt. The conventional notions of commercial success have obviously eluded me... I am not an A-list superstar or anything. But 13 years later, when recognition like this comes on a global platform and you have the opportunity to make your country proud, you can't put a price on it. It's an affirmation that all that I have done all these years has been fine. As an artiste, it gives me the encouragement to keep doing what I am doing.

You've signed up to be the 'cause ambassador' for 'MTV Organ Daan' that talks about the importance of pledging one's organs. In what way does the initiative resonate with you?
I have had personal experience regarding the importance of organ donation. In my own family, I have had a case of someone who required an organ and it turned out to be a long journey. In India, only one in about 10 lakh people end up donating their organs, whereas just one organ donor can save up to eight lives. I think it's worth educating India about this, particularly its youth. MTV has a great connect with the youth. What MTV and Organ India are trying to do is educate, because there are many myths that surround organ donation. In India, where concepts like karma are so ingrained in us, the opportunity to save a life really fulfils that.
I was always clear about the fact that if I ever had a position in life where my voice could effect a positive change in society, I would do it... I am glad I have the opportunity now. Everyone who people are influenced by should put their weight behind causes they believe in. That's a responsible way of being a celebrity.