Arjun Kapoor takes the thrill out of India's Most Wanted
None of the characters really stay with you because no one is given that scope to grow and flourish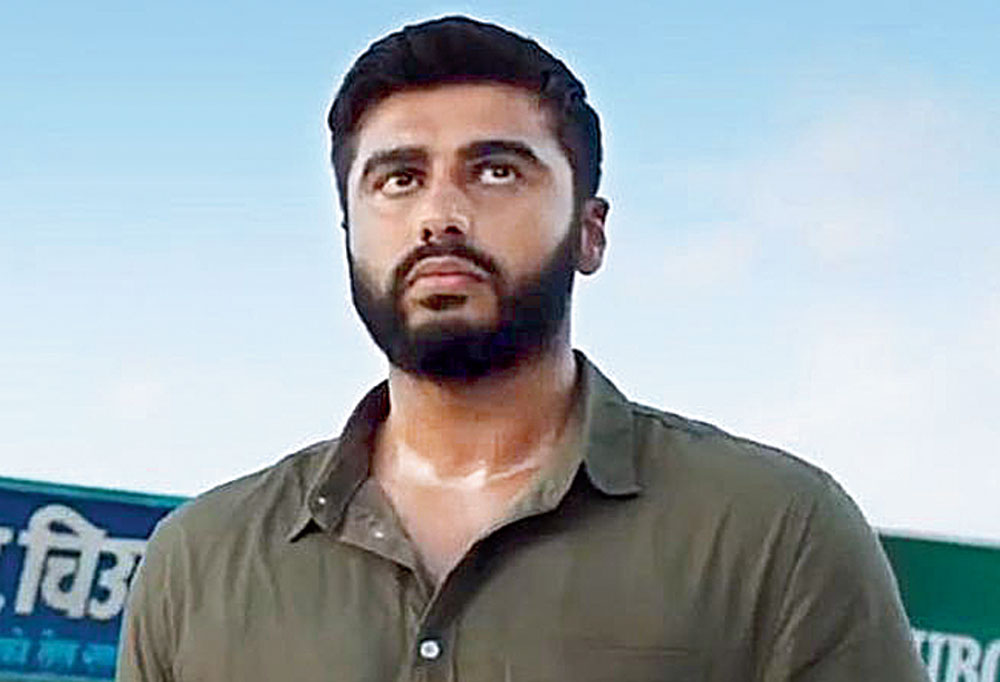 ---
---
Sometime in the second half of Raj Kumar Gupta's thriller India's Most Wanted, 'inspired by true events', Arjun Kapoor's Prabhat, a 'third-generation intelligence officer', tells his mentor, played by Rajesh Sharma, that he is feeling nervous. Actually, he whimpers. Just like we whimper after a break-up of an infatuation-of-a-relationship or when Maggi is unavailable as your 3am buddy. You just cannot feel his steel. And, he is leading a motley pack to capture a dreaded terrorist, knowing well that he might have to do it without any weapons. His face registers no emotions whatsoever. Not once in the 125 minutes. And, looking at his droopy eyes, you might want to offer him some chai and scream, wake up, Arjun, you are a man on a mission.
Arjun does lead from the front as Gupta, the director of films like Aamir and No One Killed Jessica, had intended him to. Perhaps. Only to sink India's Most Wanted. He is the iceberg to Raj Kumar Gupta's efforts to narrate a film inspired by real-life incidents that led to the arrest of terrorist Yasin Bhatkal.
The film's first half sets up the premise. The terrorist wreaking havoc across the country with serial bombings has to be captured. Arjun's Prabhat, along with his chosen men — all really your Everymen — has pulled off such daring missions with success. They all pump in their own money to trace a source in Nepal who will hopefully lead them to their target. They only have four days to complete the covert operation. Without the blessings of Delhi, the men embark on a dangerous mission.
As the chase ensues, you do sometimes feel the thrill, but then the screen fills up with Arjun Kapoor's face. Anxious, rebellious, raging, patriotic, worrisome, nervous, happy, content… Arjun has the rare ability to look the same. Wooden and mind-numbing.
Sudev Nair's Yusuf, 'India's Most Wanted', adds to the suspense and drama with just his voice and eyes in the first half. His baritone is sexy. Gupta underplays his menace in the climax that is a damp squib, a blink-and-you-miss affair. A bit more of the climax action could have added to the thrill. Not paisa wasool at all! You don't feel like hollering for Arjun and his men. Ever! The fire in the belly gave these underdogs a miss for sure.
None of the characters really stay with you because no one is given that scope to grow and flourish. They are infinitely better than Arjun Kapoor though! There are Calcutta connects in Rajesh Sharma and Shantilal Mukherjee.
"There's a certain physicality required that needs to come across where the audience believes that, 'One hit from this guy and I'll die'," Arjun had said in a recent t2 interview. Yes, Arjun, your dhaai kilo ka haath is better than your no kilo ka acting skills. Keep them for gym selfies.
India's Most Wanted has some nice postcard frames though. Now imagine, lining up for a thriller and being served wholesome scenic beauty. Bahut nainsafi!