Arjun Chakrabarty on wishing to write a story for a film, spending time with family, making breakfast and his film Avijatrik
'Four months of being homebound wasn't boring or monotonous in the least. It will be challenging, but nice to head back to work again'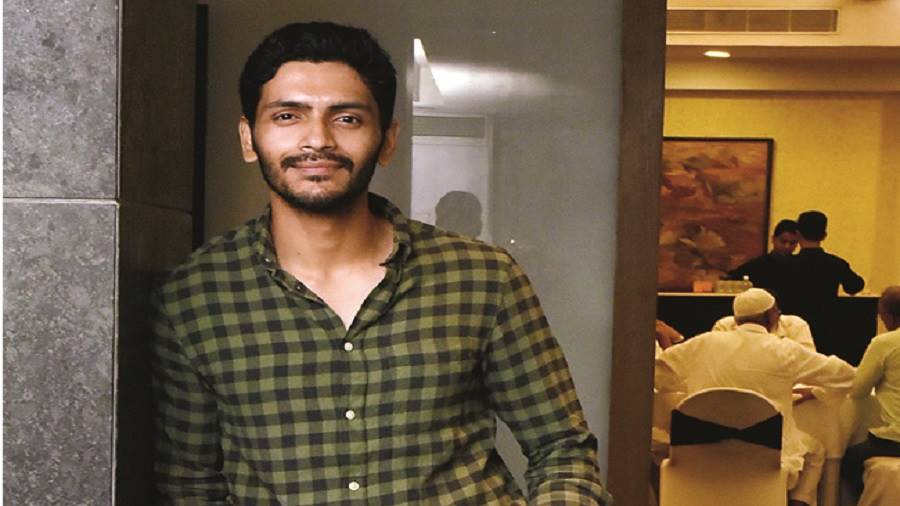 ---
---
For Arjun Chakrabarty, mornings begin on a fit note! He works out first thing in the morning, which is followed by reading and family time throughout the day. "I'm afraid I've gotten used to this cosy and quiet lifestyle. Four months of being homebound wasn't boring or monotonous in the least. It will be challenging, but nice to head back to work again," says Arjun. A chat with The Telegraph...

Have you been missing travelling during lockdown? Your social media accounts are filled with travel pictures!
Don't remind me. We cancelled our anniversary trip in March just as the pandemic was gathering momentum. And now it looks like there can be no proper vacation for a year. Throwback pictures make me sadder actually. But we have to stay strong — good times will be back. We all need to act responsibly.

Have you discovered new hobbies during the lockdown other than working out and reading books?
I've been trying to make breakfast and quite enjoying it. That's the only meal of the day I can be safely trusted with. Haha! I make a healthy protein-rich breakfast and Sreeja (wife) seems to like it too.

Did you get to bond with your daughter Avantika better during the lockdown? Did the situation around make you feel anxious?
Definitely! We've been spending so much time indoors, so we are discovering new ways to play, new things to learn and having great fun. The situation makes me very anxious. No idea when children will go to school again, when can they play outdoors without worrying again. It's terribly sad actually.

Are you looking forward to starting working soon in the new normal?
Even though it's worrying, we have to get back at some point. I'm getting back soon and I'm looking forward to it. But every shooting unit has to take every precaution necessary. We just cannot afford to let our guard down even for a minute. We all wish to get back to our normal lives, whatever the new definition of normal is. Work is necessary and so is staying safe and healthy.

You are an avid reader. Do you ever wish to write a story or a screenplay? If yes, then in what genre?
I might. First I'll need to be confident enough. It'll most probably be a quiet drama. Possibly along the lines of Before We Go (Chris Evans' directorial debut) or Nirontor... Chandrasish Ray is a dear friend and has made a brilliant film... or even Manchester By The Sea (directed by Kenneth Lonergan).

What are your thoughts on the various lockdown shoots that are happening from home? Would you be up for doing something similar if an offer comes your way?
I'm not very keen on shooting inside my house, which is why I didn't do many lockdown shoots. But it's wonderful how people are adapting and coming up with innovative ideas. It's fun to watch.

The musical poster of your film Avijatrik — the film that takes forward Satyajit Ray's Apu Trilogy — was launched recently.
I can't believe Anoushka Shankar and I are working on the same project. You never know where life takes you, right? Lucky me. Bickramda (Ghosh) has done the music for many of my projects before and we all know about his genius. So the music team, if I may put it that way, is made of giants. It's nostalgic, it makes you feel warm, it brings back memories and it more than does justice to the crazily beautiful visuals shot by our cinematographer Supratim Bhol. Avijatrik begins right from where Apur Sansar left off. We last saw Apu walking away with Kajol on his shoulders and that's exactly how Avijatrik begins. It traces the father-son bond, the journey of Apu the writer and his wanderlust. He meets several interesting characters along the way. Some of them, his own people. It was a wonderful opportunity and I'm glad it came to me. Subhrajitda (director Subhrajit Mitra) has written a brilliant script. Most Bengalis are familiar with Apu and in Avijatrik we will rediscover some aspects, and newly explore some aspects as well.

Was there any added pressure you felt about this project?
Every department has added pressure when it comes to Avijatrik. We kept discussing how audiences are possessive about the Apu Trilogy and Satyajit Ray's works and the fact that this makes it a very delicate subject. We've been brave and I strongly believe we've made a great film.

How was it like sharing screenspace with your father Sabyasachi Chakrabarty?
Amazing. This is our first work together for the big screen, plus we're both playing iconic characters. The frames where we are seen together, will be overwhelming on the big screen. And he's always a pleasure to work with. For everyone involved.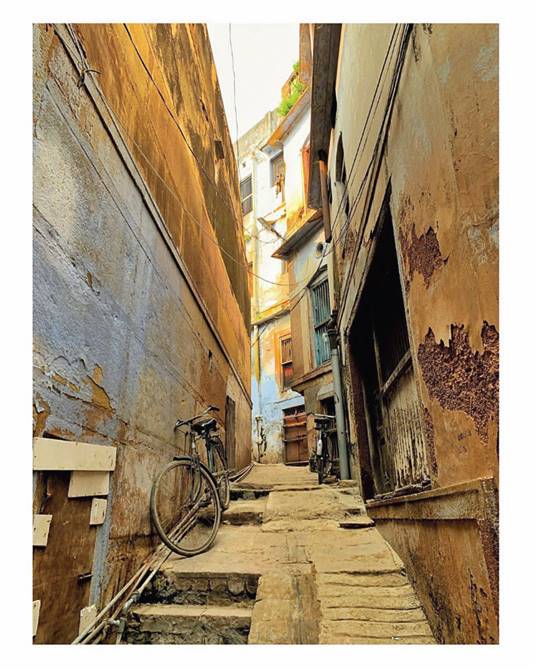 Photographs From Arjun's Instagram
"This one was one of the many alleyways of Varanasi. We had some walking shots for Avijatrik and I couldn't help but click these in between shots. Every alley has a story and it's amazing how people live. Some places are just frozen in time," said Arjun, who enjoys travel photography.

"This is the Fort of Maharaja Chait Singh, again in Benaras. We were approaching by boat and had some scenes there. On our approach, I found this frame very dramatic and obviously history played out over a few seconds before my eyes," said the actor, who loves delving into history, be it for his reading or photography.

"We had some montage shots for Shaheb-er Cutlet inside this bazaar. I love bazaars and how wonderfully they stock fruits and veggies. Always makes for brilliant compositions. The fact that my photography skills are limited, is a different matter entirely," smiled Arjun humbly, who had told t2 in an earlier interview that he enjoys using the black-and-white filter for certain shots.

Book Talk
"It's (Bottle Of Lies) the story of how one of the biggest ever medical malpractice scams was exposed. It's worth a read even if you're not into non-fiction. Terribly scary what the world has come to and how you just cannot blindly trust anything. Unfortunately we all depend on medicines and have no way of knowing how many more scams are in progress as we speak. Katherine Eban's research and daring investigative journalism is praise-worthy to say the least."

"I'm crazily into non-fiction. And when I saw this (Nine Pints) was about blood, I was very curious. Also, Bill Gates had recommended this one. I try to follow his recommendations if it's a subject I'm into. Blood is one of the basic building blocks of our body, so I thought why not study some more about it. I love medical literature as much as I love history."

"I've read every single Jack Reacher thriller. Best part is I discovered Lee Child before he made it big and was so talked about. I'd absolutely love to play someone like Reacher. Child's writing is unique and terrific. Grips you from start to finish. I never thought I'd like dramatic or poetic/lyrical stories before I read (Haruki) Murakami. I've read Blind Willow, Sleeping Woman and Men without Women. I am yet to read a full novel — hopefully soon. Some might be surreal-ish but most are basically a slice of life. He's a gem of the literary world."