Aparshakti Khurana on his new single and the uncertainty facing his first film as a solo lead
What music he's listening to, the skills he's discovered during the lockdown and the film he was shooting for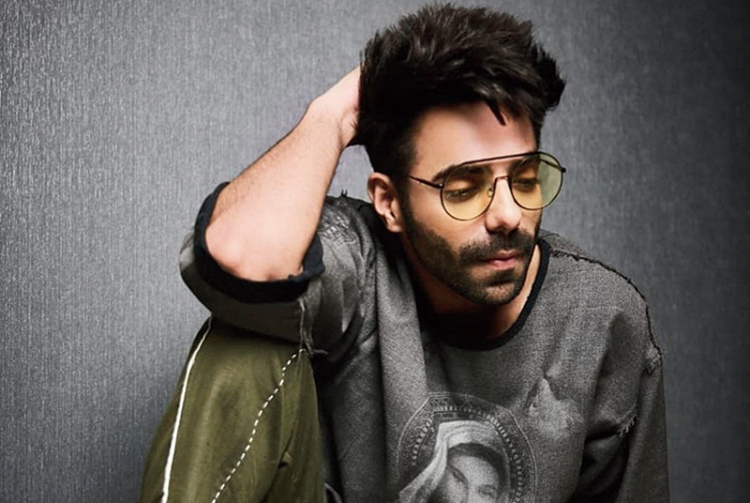 ---
Published 15.05.20, 04:57 PM
|
---
Aparshakti Khurrana, who made his Bollywood debut with Dangal, and then cemented his place in the minds of audiences with films like Stree and Luka Chuppi, has released a new music single. Titled Teri yaar, the track features Milind Gaba and King Kaazi along with the 32-year-old actor-singer. "I am just really glad that people are appreciating the song and the video. We managed to shoot the video in Delhi before the lockdown happened but all the post-production has happened in peoples' homes," says Aparshakti. The Telegraph chatted with the Chandigarh lad recently to know more about what music he's listening to, the skills he's discovered during the lockdown and the film he was shooting for before things came to a halt.
When did you start singing?
There was always some kind of music running in my family. My father played the flute, I used to play the guitar, bhaiya (actor Ayushmann Khurrana) used to play the harmonium and we'd jam together often. We'd mostly sing songs by (Mohammad) Rafi saab and Dev Anand saab, Kishoreda (Kumar), O.P. Nayyar.... My father really enjoyed all the retro numbers. My dadi used to sing a little, so music was always a part of my upbringing. When we had a proper get-together for the family, my chachi also used to sing and her two daughters as well. It was a big music band with a lot of members (laughs).
Having said that, I was never classically trained and music became really close to my heart when I was doing radio in Delhi — listening to music the entire day and making people listen to your kind of playlists. I also used to do a couple of musical segments on the show where I used to compose and write something new every day. That gave me a little bit of confidence and musically a semi-professional upbringing. If I could do this on a daily basis on my show, I felt maybe I could compose a song as well.
You released your first track last year...
The first track that I co-composed and co-wrote was called Ik vaari — Ayush bhaiya sang that song. After that, I composed, wrote and sang a song called Kudiye ni which was last year. And now, this one's called Teri yaari, where I've only sung and featured in the video. I haven't composed or written the song.
What does music give to you that acting doesn't?
I think it sets the rhythm right for life. Even if there's something as upsetting as Covid-19 happening, you can sit inside at home and change your mood with music.
Do you have any music recommendations? What are you listening to these days?
I listen to Main zindagi ka saath nibhata chala gaya (from Hum Dono) a lot. I listen to Bhanware ki gunjan hai mera dil (from Kal Aaj Aur Kal) a lot. I listen to a song called Baatein karo by Vayu, it's his latest song. And I listen to a song called Rab raakha by The Yellow Diary — it's a very nice, cool music band. These are the songs I listen to.
And you started 'quarantine antakshari' in the early days of the lockdown...
Oh yes, it was actually an antakshari chain, just to keep everyone busy and singing. We had everyone — bhaiya, Amar Kaushik, Kriti (Sanon) and Nupur (Sanon), Bhumi (Pednekar), Arjun (Kapoor), Shashank Khaitan, Ananya (Panday) and Tiger (Shroff).
Do you have one tip for staying sane during this period?
I think listening to happy music and talking to happy people just sets the tone right for the day.
Are you one of those who's sticking to a strict daily routine?
I absolutely am. After a couple of months, when we're back in work mode, that should not get affected. You can take a break for five or 10 days, that's fine. But if you're not going to work for two months and have a lethargic schedule, it'll become a schedule for life. It'll take a while to come out of it. Hence, I'm trying to keep an uptempo schedule and there's still time for everything.
What do your days look like?
I wake at 9am and start my day with a video call with my parents while I drink tea. After that, I do stretches and then get into my music sessions or narrations. Half an hour to an hour after lunch, I do my workout. Then I take a shower at 3.30-4pm and at about 5.30pm, I start with my work calls, which are mostly video calls. I've also been doing a lot of Insta lives. After that's over, we try and get into the kitchen and cook for the day. And that's when Akriti (wife) and I watch shows and movies.
Watched anything you'd recommend?
Unorthodox is a really nice mini-series. Money Heist, though I don't know if I need to recommend it because everyone, including my security guard, has watched it. I really enjoyed Panchayat and discovered an old TVF show Kota Factory. I am also catching up on films like Castaway and Shutter Island that I had missed earlier.
Have you discovered or picked up any new skills during this time?
I discovered I'm a decent cook. I can cook to save my life. I've given myself two haircuts and I think if I do it one more time, I'll become a pro.
What were you shooting before the lockdown happened?
I had just finished Helmet. It's my first solo film, it's a film that revolves around condoms. We have only two days of shoot left... just one song. Let's see how we put that together. July 3 was our release date but I doubt if it will be the right time for cinema halls to open. I think they might be looking at something like August or September, or maybe even later. Having said that, films can wait... life and health are a lot more important than my first solo film. We can definitely wait.
You've got to be at least a little bummed. Obviously you've waited a long time to have a solo release?
Of course, I'm excited about the film to come out because it's going to be my first solo after eight-nine films in supporting roles. But we definitely have a bigger situation to think about. Forget a solo film, I'm ready to start afresh in 2021, thinking it's my first film. So, I'm fine with that. Taking care of life around, being healthy is a lot more important than any random actor's career.
Is there one thing you miss about not being on a film set?
It's the people, that's about it. Otherwise, my energy has been the same. I've been in touch with everyone, I've been talking to them on video calls, on phone calls, on Zoom calls... we've been brainstorming, we've been doing workshops and so many other things.
You are doing acting workshops on Zoom?
Yeah, we've picked up random scripts from the ones I've done, the ones I'm supposed to do or what's available on the Internet. You pick a character and give it a backstory and just perform.