Sunny side down
In the name of social niceties, we seem to be turning everything into a dour gender issue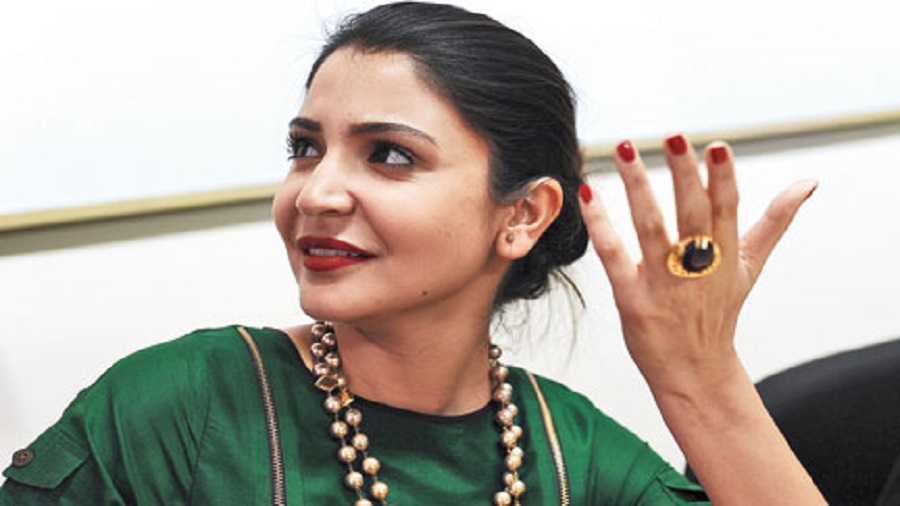 ---
Published 04.10.20, 01:23 AM
|
---
Roses are red
Violets are blue
I've lost my sense of humour
And so have you.
I wonder if Anushka Sharma and the sisterhood that stood blindly in her support should be reciting this. For, in the name of social niceties, we seem to be turning everything into a dour gender issue. What in heaven's sake did Sunil Gavaskar say to invite Anushka's wrath, call his comment "distasteful" and then go on the victim-binge that women get blamed when a man doesn't sparkle on the ground?  
Gavaskar is a veteran who has batted for wives and partners to accompany cricketers on tours. Likening the sport to a 9-5 job, he's always wondered why cricketers can't go home to their wives  at the end of the day like other men. So he's not the sort of commentator to make a sexist crack at a wife for her husband's feeble performance on the field.
Neither Anushka nor husband Virat raised any objections when a neighbour cheekily put out a video clip of her bowling to him on their terrace during the lockdown.
So, when Virat and his Royal Challengers Bangalore didn't play too well against Kings XI Punjab in Dubai, Gavaskar had merely commented that because of the lockdown perhaps our boys didn't get the kind of practice they needed. Making a playful reference to the video out in the public domain, the cricketing legend had lightly added that Virat had faced only his wife's bowling during the pandemic.
That was distasteful, offensive and sexist? There was no vulgar twist to "bats and balls" you know. Perhaps Anushka, along with Captain Kohli, has begun to take the "power couple" tag a tad too seriously, bristling when no offence is meant. We applaud Anushka as a self-made celebrity who came from nowhere and made a name for herself. As producer too, she has fared well with Clean Slate Filmz, which made successful movies like NH 10 and a well-received Web series like Paatal Lok.
But she must lighten up, she can't feel injured all the time. As former wicketkeeper-batsman Farook Engineer put it, "Indians don't have a sense of humour."
Does Anushka have a problem with the name Sunny? Sometime ago, she pulled up a young man for flinging "garbage" out of his chauffeur-driven car. Littering roads is not cool and people who chuck plastic out of windows do need to be told off. But Virat filming it and posting it on social media also wasn't cool; it fetched the power couple"a legal notice from the man — Arhhan alias Sunny Singh, once a child artiste.
Sunny, as we know, is Gavaskar's nickname too. But it's not so sunny — or funny — when Anushka is on a rampage.
Unfortunately, it's not just Anushka who has played the gender card incorrectly.
What was Rhea Chakraborty trying to say when she sported "Smash The Patriarchy" on her T-shirt? Worse was when a whole load of misled voices rallied around her with #SmashThePatriarchy. That's when the "roses are red, violets are blue" rhyme became catchy for a spell. But how did a suicide, a homicide or a drug case become a gender issue?
Every time a Nafisa Joseph or Viveka Babaji died by suicide, the men around them were promptly put in the slammer, questions asked later. When late actor Navin Nischol's wife ended her life, he too was first jailed, later bailed. No hashtag in their support.
It's getting tiresome to find gender creeping into every matter. When Jaya Bachchan spoke up for her industry, there was applause from the usual quarter that "a woman" had stood up to Ravi Kishen. When Kangana was called "haramkhor", there was dragon-fire about a woman being insulted. Would calling a male  "haramkhor" have been less offensive?
Let's not devalue genuine issues by overplaying the gender card. Kangana, Anushka, Jaya and Rhea are "persons" who can take care of themselves. Let's reserve our rage for Badaun and Hathras.