Anjan Dutt on his love for sleuth fiction and more
'Detective Danny Inc is my way of offering you yet another new chapter of my life. It's my way of celebrating life and giving you something unique and different'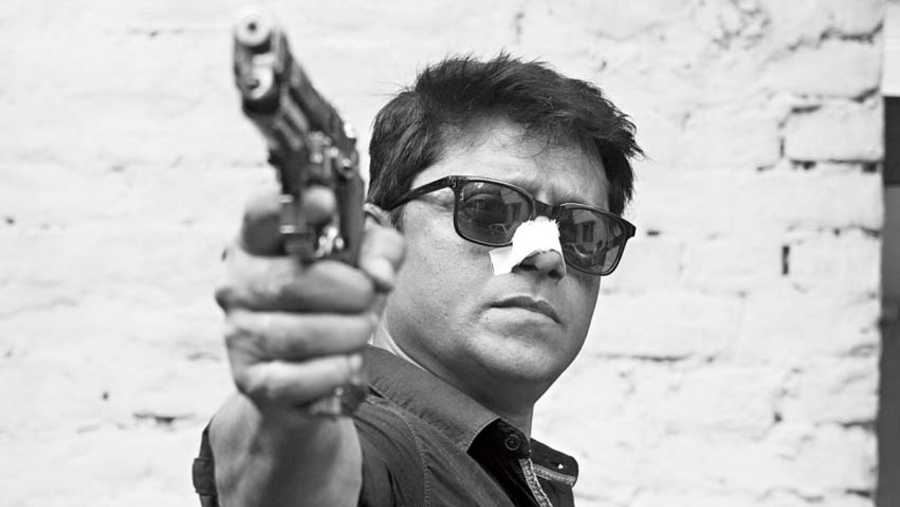 ---
Published 18.08.21, 01:04 AM
|
---
Twelve years ago, I opened up a company and bought the rights of four Byomkesh stories, with whatever I could afford, to start a franchise for films called Byomkesh. I chose an almost newcomer for my Byomkesh and announced it in these pages of t2. What followed was the most tumultuous period of my life. When Abir left, my producer suggested Jisshu Sengupta. I made three more Byomkesh with equal success. With much respect for all those who followed with Byomkesh on film or TV or web, I decided to walk out of the arena since it was no longer something I owned.
As a lover of detective fiction since my childhood, I decided to create my own detective in 2018. Someone who would be the Bengali archetype of all the great American detectives I love and admire. Say, Dashiell Hammett's Sam Spade or Raymond Chandler's Philip Marlowe. Someone who, like Byomkesh, would be a Bengali at heart, yet hard-boiled, too ethical to be bought by power. A next-door guy who will solve crimes by his instinct and willpower and not be the know-all, suave private eye.
A small-time agency gumshoe who would start off with rather insignificant assignments but end up unravelling big-time corruption and high-society crime. He may not bring legal justice but will win ethically and bring down that huge power of money.
He will be beaten, his nose slashed, threatened, his gun snatched away, even to the point of risking his life for the truth.
He will delve into the dirt of other people's business just for a few thousand bucks and a bottle of cheap liquor to sustain himself. He will not be some Sherlock Holmes or Hercule Poirot who has special knowledge. Not even Feluda or Byomkesh with high-up connections. He is neither the tall, broad-shouldered Rudra Sen in a leather jacket, but what they say in German, "der kline mann".
I strongly believe that this intelligent breed of Bengali is becoming a rare species. A young, sharp-minded man who can pass off as an average guy but has the power to talk his way out of dangerous situations. His strength is his wit, his wisecracks. He will be seduced by women but remain a loner. He will sit in his dusty old office waiting for a client to help him or her out of very ordinary circumstances but will end up being a hero simply because he cannot be bought. He would be a traveller, trekker. Therefore my stories would be set in different travel locations.
Though the web series is called Detective Danny Inc, the detective is actually Subrata Sharma. That is the twist, beauty or catch of my new detective series. Subrata starts off as a crime reporter who loses his job and ends up as a secretary to an elderly, alcoholic detective called Danny in a run-down office called Detective Danny Inc. Danny, the boss, is shot dead while working on a small-time kidnap case. Subrata is literally forced into the case and as he makes enquiries, he becomes the detective perhaps Danny could have been. Danny used to lecture Subrata on "being a true detective" over a bottle of whisky till late night. Those elaborate lectures become handy in each episode as Subrata struggles to seek the truth in the foothills of the Dooars.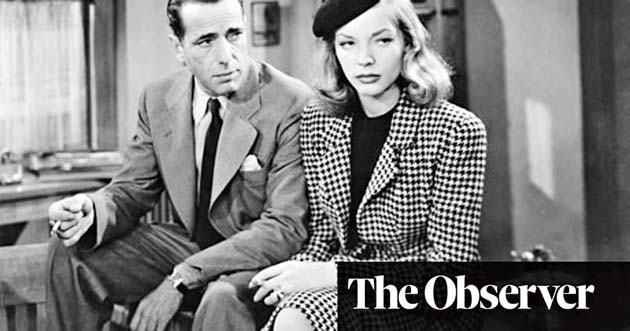 He uses Danny's gun, Danny's sunglasses and slowly becomes Danny, facing a violent, twisted environment. Subrata ends up solving the puzzle and catching the killer of Danny in a highly dramatic climax. At the end of the first season he returns to own the run-down agency. The nameplate remains Detective Danny Inc. He sits in Danny's chair and his next client mistakes him for being Danny. He claims that Danny is his partner who is busy in other work and takes the case. In each season Danny will appear only in Subrata's mind, in flashbacks, as he would deal with larger consequences, twisted truth and dangers in say Shillong, or even Rajasthan. You as an audience will see a detective who carries memories of a dead partner, living the life of his dead partner.
I always thought of myself as the dead Danny. I needed a young face or an actor who would easily combine the ordinary Bengali feel with a hard-boiled, no-nonsense exterior. Someone somewhat fresh, without any baggage of an image and a bloody good actor. Having worked with Suprobhat Das in a few films like Ami Ashbo Phirey, Finally Bhalobasha and Shaheber Cutlet, I realised his potential and signed him up for my dream film, a modern adaptation of Srikanto set in the tumultuous '70s. It's my biggest project which needs to be shot in Calcutta, Bangladesh, Benaras and Vietnam. The project is pending since I am yet to find the right producer for this two-hour-10-minute saga.
As I wrote the first draft of the first three seasons of my new detective franchise for web, I began to realise that Suprobhat is my Subrata. When I was approached by KLIKK OTT platform, I offered them this new detective and they immediately agreed. We signed up for the first three seasons of five episodes each and agreed that we needed a very good actor without the baggage of a fixed persona. Suprobhat walked into the franchise.
Both KLIKK and myself believe you as an audience deserve a Bengali hero with a difference and not the faces you are used to and are overfed with.
Taking a popular face and changing his looks for a franchise is a hack job I do not agree with. That is why I chose Abir for my Byomkesh. That is why you liked him. Suprobhat is the kind of actor who carries no baggage and can melt into any role. There is a loner quality in him that is so integral to the role. He can be that fighter who challenges by his strength of will, courage and integrity and not by any acquired intellectuality or romanticism. Two things my new detective does not believe in is "intellectuality and conventional romanticism". As an actor, I too believe in neither.
Bengali mainstream cinema of the '80s did not cast me in major roles cause they found no conventional romance in me. Arthouse cinema stamped me with the persona of a "confused intellectual". A very good actor does not fit into these stereotyped images.
With the rise of OTT, the big-screen personas do not work any longer on your Android phones or television screen. You need a hero who you can identify with but cannot be. You need a next-door guy or girl who can achieve what you can't. Neither the six packs nor the chocolate face works any more. The concept of intellectuality too has changed and you no longer are interested in thinkers. You need a doer. A doer who bargains in the local fish market and can also hold a gun if required. You like a family man who is a spy. You admire a cop who does not look filmi. My detective is a true middle-class Bengali, but his Bangaliana is not defined by dhotis, designer or plain. His Bengaliness is no longer the "thinker with an attitude". He is fluent in Hindi, can drive a bike, car, travel in normal-class trains, spend nights in a nondescript dhaba and drink cheap hooch, walk into a rich planter's bungalow and drink single malt, fight with gangsters of the foothills and return to his ancestral home in Taltala and be scolded by his "kajer mashi" for not paying her salary on time.
My detective carries the nostalgia of Calcutta in his mind, but fits into today's mundane, chaotic city easily. My stylist Chanda Dutt and myself decided that Subrata does not wear jeans and uses his mobile phone for calls only. He is not addicted to FB or Twitter and still reads the newspaper. If he watches TV then it's only the Discovery Channel or sports. My Subrata is not addicted to his cellphone and wears a wrist watch. My Subrata's sexuality is defined by need and circumstance and not any lifelong bonding. He sleeps with women if the need and situation arises. Yet Subrata is a loner. He values the bonding of marriage but does not get married. Unlike any other detective fiction, my Subrata has numerous sexual affairs, which does not last because the case or his work is much more important.
My Subrata is modern at heart and not through fashion. In a world filled with deceit, sexual mistrust, power of money, corruption… there is always the big socio-political power games. There is too much violence hidden under the natural beauty of the travel locations. Be it Dooars, Shillong, Rajasthan….
The fun of my detective is that he does not have a sidekick. His sidekick is his dead partner's memories. Now, it's important for me to confess that I wanted to play a detective as an actor but no one cast me. By the time I wrote Rudra Sener Diary I had lost all hopes of establishing myself as a popular actor and started directing. I had to concentrate on writing and directing and chose Sabyasachi Chakrabarty. He became a huge success on Doordarshan and later on ETV. By the time I got to direct films he was too old so Rudra Sen did not enter cinema. By the time I started Byomkesh I was too old to play Byomkesh or Ajit. When I left Byomkesh after Agniban and decided to write my own detective, I wanted as an actor to live my dreams through another young actor. That is why I play Danny, who lives in Subrata's mind only. So, all the things I wanted to do as an actor playing a detective, Subroto or Suprobhat will do.
I chose a very virgin area in Dooars called Rocky Island, beyond Samsing. The place has hills, the Murti river, the tea gardens. No one has shot there till date. This place has only one small resort and a very small hilly village. My executive producer Shantanu suggested this resort. I spent two days there to imbibe this unique location and weave it into my script.
Apart from Barun Chanda, Ankita Chakraborty, Dipak Haldar and Suprobhat, all the other actors required in the location are very qualified theatre actors from Siliguri. That I found wonderful actors there made me decide that in each season I would take all location actors from that zone or area. This is a unique experience and method that is not just challenging but worthwhile.
Our car stopped at a quaint dhaba perched on a slope on the way to Samsing. We wanted to have a tea break. … I decided to use the place for a very climactic sequence. We spent a long time discussing with them that we will shoot there. The team decided to have an elaborate meal there to fix the location. We went back there the second day to finally seal the deal. I was thankful to the day I wrote Bela Bose, because that was the song they played. I decided to write a fresh new song for the series, which Neel Dutt will compose and arrange.
This is the way I still work readers. This is the way I pay my debts to whatever I have done in my my 66-odd years. This is the way I live my unfulfilled dreams.
Detective Danny Inc on KLIKK is my way of offering you yet another new chapter of my life. It's my way of celebrating life and giving you something unique and different.
Now it's up to you to find out how and in which way... you can see it from any part of the world. It's up to you to enjoy it during these times sitting at home.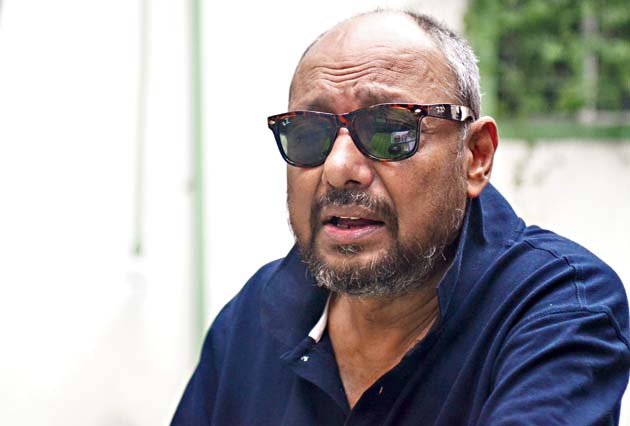 Anjan Dutt is an Indian film director, actor, and singer-songwriter