Anik Datta set to direct 'Aparajito'
The director talks about his new film which is inspired by the making of Satyajit Ray's 'Pather Panchali'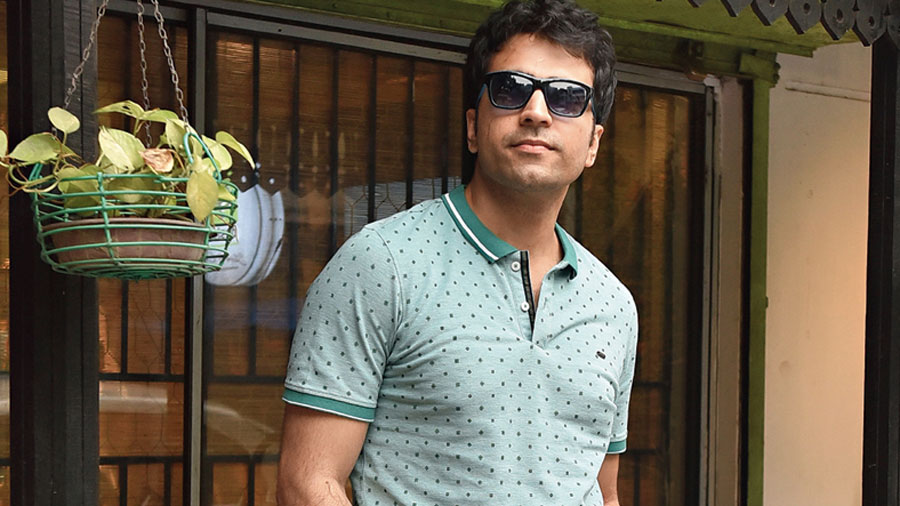 ---
---
Anik Datta has blurred memories of watching 'Pather Panchali' for the first time. He was a child and the film left him in tears. He felt sad after watching it. Many years later he watched 'Pather Panchali' again, and this time the film left an indelible mark on him. Now Anik Datta is all set to direct 'Aparajito', which is inspired by the making of 'Pather Panchali'. A t2 chat with Anik....
What is the genesis of your new film Aparajito? How and when did the idea of the film come to you?
A couple of years ago I had received a WhatsApp post from a friend. It was a series of scenes or rather anecdotal accounts of how the film Pather Panchali was conceived; how Satyajit Ray stumbled upon the famous novel by Bibhutibhushan Bandyopadhyay while designing a book cover; and how abundance of talent and confidence in his own abilities finally made him overcome all odds and roadblocks that came along, including inordinate delays... the universe conspired to make a masterpiece possible, and it made Bengali, Indian and even world cinema come of age. The genesis of Aparajito was the genesis of Pather Panchali. Initially, I thought why not make a film on this... since Ray's birth centenary was coming. But then I got cold feet since anything to do with Ray is quite daunting... and I hesitated. Much later, Aparajito was again thought of, which is inspired by the making of Pather Panchali. It is technically not a biopic.
Meanwhile, I took the trouble to find out and get in touch with the original author of the post to thank him for the basic idea. He was a doctor, Sumit Chattopadhyay and he had written it for a lark. This shows the impact Ray had on people other than film-makers or people who are involved with the world of culture and art directly. This post was the inspiration for Aparajito.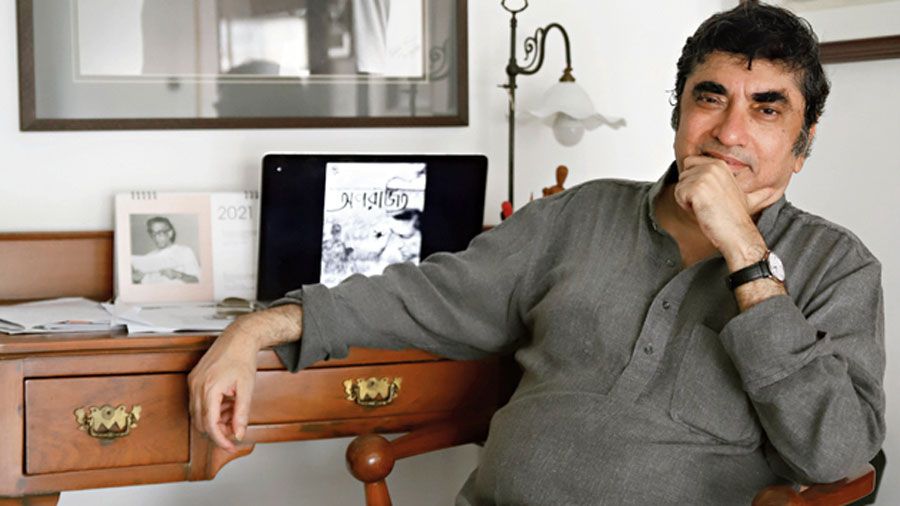 Your film Aparajito is inspired by Satyajit Ray and Pather Panchali. What are you trying to convey through this film?
Aparajito was the second film of the Apu trilogy. But this Aparajito is, of course, different. This is inspired by the making of Pather Panchali. Ray had very fresh ideas about how to make a film. He did not like the films that were being made in Bengal and India then. He wanted to make a film which would break new ground. He was very passionate about films and music, Western classical music primarily.
I am not just trying to give an account of how Pather Panchali was made. In my film a character called Aparajito Ray, aka Apu, makes a film called Pather Podaboli. What I am trying to convey is that if you truly believe that you have the ability to achieve your dreams you can make those dreams come true, in reality. Of course, you have to dare to dream. You have to be single-minded and dedicated. It is an inspirational film. Pather Panchali, in fact, inspired several film-makers across the world, like Martin Scorsese, Shyam Benegal, and people working in other creative fields or in any other fields where you need to believe in your dreams.
Why cast Abir Chatterjee as Aparajito Ray?
Because of his looks, physical appearance, height, features, the shape of his face... it is pointless to look for a doppleganger. He physically kind of gives a resemblance to the original person that inspired the protagonist of the film.
You had told us earlier that Sonar Kella is your favourite detective film and you are an ardent fan of Feluda adventures. How do you remember Pather Panchali and Aparajito? What kind of an impact did those films have on you?
My first introduction to Ray was from his illustrations in Sandesh, his translations of limericks of Edward Lear in the same children's magazine and then his stories and then his films. It started with Goopy Gyne Bagha Byne but at that age you don't think about the people behind the camera. When I was very young, two of my cousin sisters, much older to me, had taken me to see Pather Panchali. I have blurred memories of seeing the film. When I came back my mother told me that I was crying. I had said that I would not see films anymore and definitely not Bengali films. Before that I had seen films like Hatari, The Sound of Music, Born Free and Mary Poppins. Some of them had made me cry. But watching Pather Panchali was very different. The first viewing did not have a very good impact. Later I watched Pather Panchali on TV when Doordarshan started showing B/W films. To quote Martin Scorsese: "It took my breath away." It is both lyrical and magical. That's when I first started thinking of making films one day. However, after watching Aparajito I got scared. I realised it is not going to be an easy job if one had to achieve this kind of realistic feel of images. Aparajito had an even bigger impact but I felt this is something that I won't be able to achieve ever.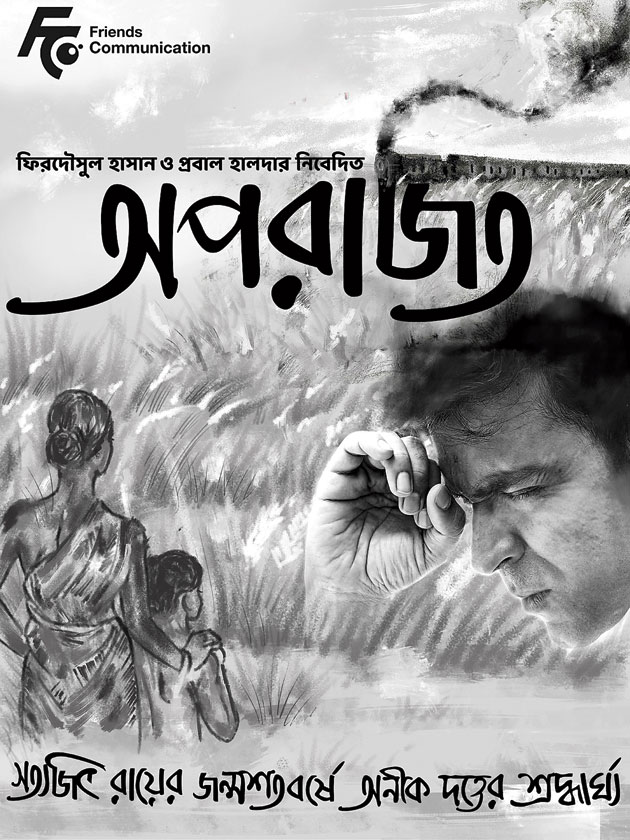 How are you going to deal with the burden of expectations and comparisons that follow anything that has to do with Ray?
I am used to this burden that you talk about, of expectations and comparisons from my first film with the kind of attention it got. I have learnt to deal with it somewhat. Slowly people have accepted my other films. However, there are certain other reasons for which my films are sometimes targeted by certain groups. I completely understand it is dangerous grounds I am treading on.
I am not doing a biopic and not using the name of Satyajit Ray... that gives me a bit of a cover. But if you attempt anything that has anything to do with Ray even remotely, it'll be under the scanner, the microscope... we'll try to do our best. Whether we pass muster or not, we'll know only after the film is made. On a lighter note, I know how I'll deal with the situation. After the film is released, I will go underground for a while. If the Covid issue is still on then I'll wear a mask... and I'll also wear a helmet to counter the brickbats if any!
What did Babuda (Sandip Ray) have to say about your film?
He is a really nice person. He helped me a lot with my first film by giving me the required permission to use the voice of Bhooter Raja from GGBB as a ring tone. In all my films, I have some reference or the other to Ray. A couple of years ago I approached him with this idea. I was very sure I wouldn't do this without his consent. He took quite a while to think, and then the solution came. That it'll be Aparajito Ray making a film called Pather Podaboli. He gave me the permission. I hope I live up to the faith he has shown in me.
Why announce the film now?
I am not a great one for making a big announcement. I have always stayed away from making grand announcements. There are other people we know who are thinking along similar lines. Since we had been working on the research and the script for a long time, my producer wanted to be the first one to announce it on the occasion of the master's birth centenary.