Anek scores in terms of intent and attempt, but falters in execution
The film is a bit of a lazy representation of what actually afflicts the North-east and an outsider's perspective does disservice to the story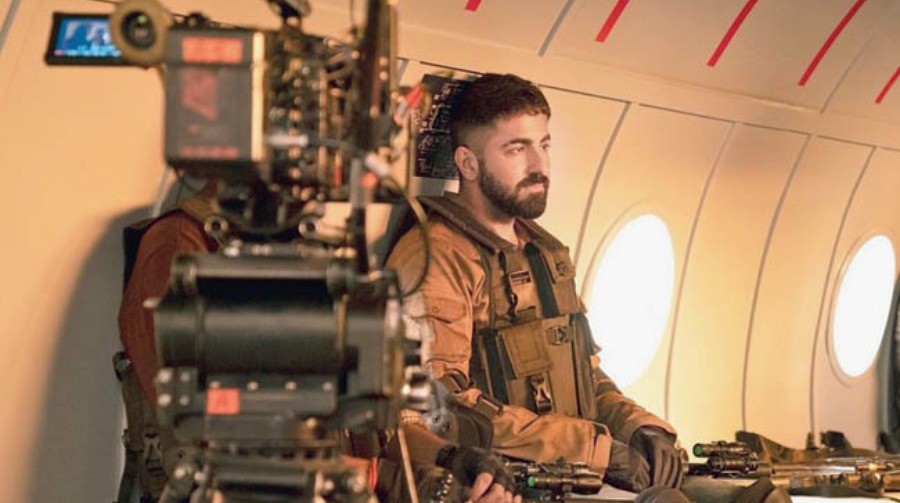 ---
Published 28.05.22, 03:22 AM
|
---
The story of North-east India needs to be personal for every Indian. It is for me. I was born and brought up in Shillong, the capital of Meghalaya, with a large part of my childhood in that beautiful town being spent under the cloud of insurgency-induced violence. Often, continuous curfew clampdowns would compel us to be locked up at home for weeks together ('lockdown' wasn't a word we were familiar with then) and as far back as I can remember, Independence Day and Republic Day were always bandh days in protest. Graffiti proclaiming, 'We are Indians by accident' was so commonplace on public walls that it wouldn't make me bat an eyelid.
North-east India felt marginalised, giving rise to large-scale rebellion, prompting the powers that be in the country's capital to brand them as separatists. Blood was shed on both sides, so many lives were lost. There were two sides of the story then. As there are two sides of the story now.
Anek attempts to bring this story of North-east India into the mainstream. Anubhav Sinha — whose career 2.0 upsurge has asked some hard-hitting questions about Islamophobia (Mulk), caste divide (Article 15) and sexism (Thappad), now transports his brand of conscience-jolting cinema to the North-east. Or as his leading man Ayushmann Khurrana's Joshua/ Aman says early on, "West Bengal se purvi side waala India".
Inexplicably, Sinha here — whose understanding of the country's socio-political fabric is evident in both his work and his words — is guilty of doing exactly what he critiques. The generalisation of North-east India — a group of seven diverse states with their unique culture, customs and nature and catalyst of conflict — has been something that the people of that region have consistently had to deal with. Anek, while seeming to upend that very generalisation, succumbs to it. The film — whose opening disclaimer bills it as 'a work of fiction' — sets itself in an unnamed state in the North-east. A large part of the film was shot in Kaziranga in Assam, the makers have said it was 'inspired' by a story in Nagaland, we see the local markets of Shillong in some scenes — but all of it is presented as one town. Sinha, and his co-writers Sima Agarwal and Yash Keswani, with Anjum Rajabali credited as script consultant, do away with the specificity that a story like this demanded. Instead, they present it in broad strokes, putting the various shades of conflict and their causes and concerns into one common ticked-off box labelled as 'grievance'.
That, in itself, undoes a lot of what Anek wants to say. It's intent is correct, and so is the attempt, but in terms of execution, Sinha falters. This is a bit of a lazy representation of what actually afflicts the North-east and an outsider's perspective does disservice to the story.
Too much of what Anek wants to say is expository. Ayushmann's Joshua is an undercover agent sent to hunt out Johnson, a rebel created by the Indian government to destabilise longtime actual rebel Tiger Sanga. He starts off with lines like, "Mera kaam kahaani sunn na nahi tha... mujhe sirf bandook se baat karni thi", but abruptly transitions to questioning the very purpose that he's parachuted into the region for. That is, in part, on account of his growing fondness for local boxing champ Aido (debutant Andrea Kevichusa). Aido, regularly dismissed as "chilli chicken", "chinky" and "Chinese" by officials and colleagues, wants to bring in a medal for India. The dichotomy of the young girl aspiring to represent India, while her own people, including her father, fighting against what he believes India has done to his people, is intriguingly juxtaposed, but Anek fails to see it through effectively.
In a film this conflicted and confused, the performances are bound to suffer. Ayushmann, otherwise a flawless performer, struggles with a muddled character, while Anubhav Sinha favourites Manoj Pahwa and Kumud Mishra do all they can to lift the film. It's interesting to see Satya Man JD Chakraverthy put in an appearance, but even he is reduced to spouting claptrap lines like, "Peace is dirty business".
Among the positives are Ewan Mulligan's breathtaking aerial shots of the North-east landscape and Anurag Saikia's use of local music, but Mangesh Dhakde's background score is employed too often to underline things when the script falls short.
The politics of North-east India is too complicated to be contained and commented on in one film. Anek's heart is in the right place — 'With love to the people of North-east India' reads the opening credits. But sometimes one needs to do more. Much more.
Anek (U/A)
Director: Anubhav Sinha
Cast: Ayushmann Khurrana, Andrea Kevichusa, Manoj Pahwa, J.D. Chakraverthy, Kumud Mishra
Running time: 147 minutes