Ali Fazal on what the pandemic phase will teach us and the postponement of his wedding with Richa Chadha
The actor is concentrating on his writing, and is all excited about his next big Hollywood film Death on the Nile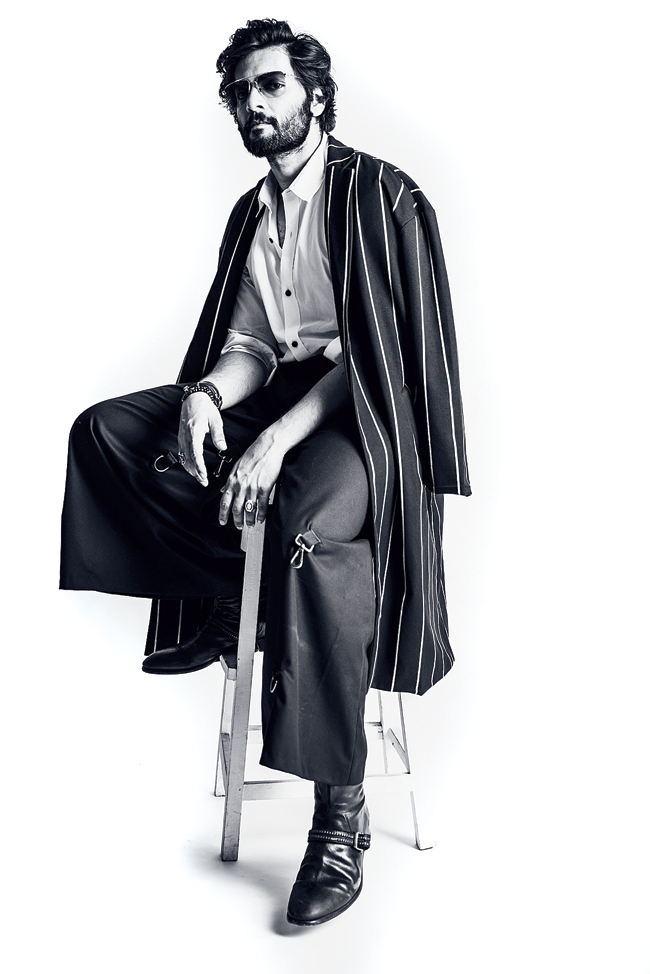 ---
Published 08.05.20, 01:34 PM
|
---
Ali Fazal is in 'boarding school mood' these days. Between cleaning the house and cleansing the mind, the 33-year-old actor is concentrating on his writing, and is all excited about his next big Hollywood film Death on the Nile that co-stars 'Wonder Woman' Gal Gadot. The Covid-19 pandemic has also put Ali's April wedding to actress Richa Chadha on hold for the time being. The Telegraph chats with Ali on things here and there.
It's been a tough couple of days. Do you have any memories with Irrfan and Rishi Kapoor and did they inspire you as actors in any way?
We've grown up watching them. Yeh log toh heroes thhe hamare... anything I say is not enough. Irrfan bhai has been a tremendous inspiration, for everybody it's such a personal loss. We were always rooting for him, especially someone like me who tries to have one foot in the West... I know the kind of respect he had and the kind of work he was doing there. I have always looked up to him. He changed the game. He's been working for a long time... his best was already seen a long time ago. He had just been bettering it. I had the good fortune of working with Tigmanshu Sir (Dhulia, who had a long association with Irrfan) and I would only hear stories about their times working on Paan Singh (Tomar) and Haasil, and before that when they used to be together in NSD (National School of Drama).
Rishi Sir, I only met him once, but it was quite a funny meeting (laughs). Big, big fan. He's one of the few good actors we had, one of the few sensible people we had.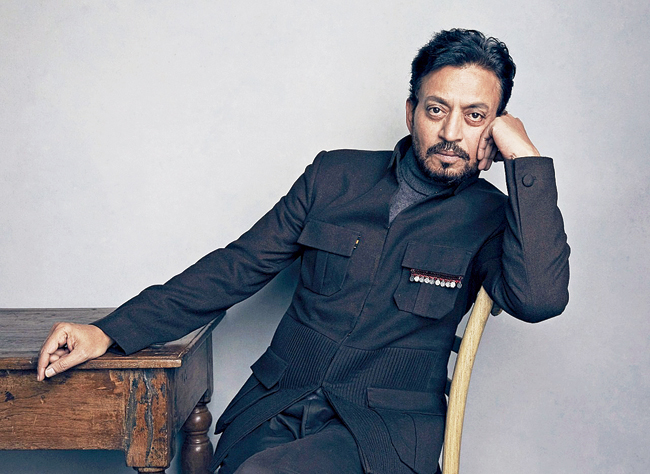 You just mentioned how you are trying to keep the sanity intact. What's life in lockdown been like?
It's been a lot of self-introspection, a lot of self... everything (laughs). Apart from cleaning the house, I've been cleansing the mind. I've started to do a lot of things that we had let go of... in this rat race, I had let go of reading, painting, the writing I had planned to do for a while but never got down to. It's been tough, till a month ago I couldn't go beyond a few pages of a book, I was so restless. I read a lot but I realised that my patience for reading is less now. The phone is one huge distraction, apart from all the others. And then our usual, everyday worries... yeh bhi karna hai, woh bhi karna hai... I have to please 10 people (laughs). That's the problem I have... I have to start thinking about myself.
Have you got a hang of household chores?
Oh ya! I have been in boarding school, actually. It took me a week to settle in but after that it was all boarding school mood, man... survival mode was on (laughs). As an actor, before a project I do isolate myself in many ways. But when it's involuntary, it changes the game. It feels like jail but I think I have got around it now. Again, I am saying this because these are privileged problems. I can sit here and tell you, 'Oh my god, I am working on my craft' and there are a million people going hungry. That's what has also kind of kept me sane... doing what we can within our limited reach to get food to people and also coordinating some relief funds across the country. Woh thoda sa chalta rehta hai. So ya, my point is, I am surviving (laughs).
I was in Los Angeles just before the Covid-19 madness happened and I came back in the nick of time. I was locking some projects and was about to sign something there and start a project here. Everything's on pause right now.
Will this phase change you in any way, as person or as an actor?
I think it's already changed all of us. The only thing is that because we find security in our old ways, we may fall back on to them when everything opens up. At that point, we have to be strong-willed and careful to say that 'It can't be the same shit again'. We are going to be changed people. I hope we enter a better world. Market khulegi toh sab bhaagenge, park khulegi toh sabko walk karna hoga... everybody will need therapy after this I think, that's most important.
Of course, movie viewing in theatres will be a problem initially. I don't even know how the seating chart in theatres will be affected. It's going to have to be revised. People are going to be scared to socialise for a while, even after this lockdown opens. Even after that, I don't know how many will be comfortable being constricted in one place, which is what movie theatres are. Woh thoda gadbad hai. Which is why I think the next big thing will be streaming platforms.
You've just wrapped up shooting for your Hollywood film Death on the Nile, co-starring Gal Gadot, Armie Hammer and Annette Bening. What was that experience like?
It's a good one... it's a big project. I thoroughly enjoyed myself... I was away for almost five months last year. I really missed home for the first time, I had never been away for so long at a stretch. We were looking forward to the release in October, but now I don't know. We've finished shooting but I don't know what the work mode is right now in LA or London. But I am sure they are on top of it and we will hear something soon.
So is it going to be one foot in the West and one here for the next few years?
It is. I am not going to leave home and India is home and some great cinema is coming out of here. Unfortunately or fortunately, great art comes out of tragedies and times like this and I think we will have great cinema coming out as well. Dekhte hain kaun se disha mein jaata hai... we were all planning 2020 and see what has happened. Yes, it's one foot in the West and one here and if it remains like that I will be very happy. I might have to be a little more choosy in the projects that I do here... kahaani sunta hoon, aadmi pasand hai, toh main bhool jaata hoon aur haan bol deta hoon (laughs). Baad mein bhugat ta hoon main. So yes, I will probably have to use a little bit more of the brain when I hear a script. I hate adulting (laughs), so I react to scripts like a kid.
How's the writing coming along?
I was actually developing a project in the West and we were ready with it. It's a true story and we were ready to go on floors. Apart from that, the writing is going great. In the last 30 days, the amount of productive work has probably been equivalent to the last three years of work. I am really happy... lots of ideas, sometimes Richa (Chadha) and I work on ideas together. If I, who is actually learning, is writing so much, I wonder what the real writers are up to. They must be writing so much... when the lockdown ends, deewaron pe likhi rahengi script! (Laughs)
What are you watching these days?
I loved (Malayalam film) Trance... I think it was well worth the time. The south Indian films are outside the bubble of Bollywood and that's their biggest strength. Tamil and Malayalam cinema is outstanding. We are also making great stuff, but kuch aur level pe chal raha hai udhar ka kaam. I am jealous sometimes... they have subtleties, nuances, political standpoints, very rooted films. I've also been watching some shows... Better Call Saul. I recently started watching Mrs America on Disney+Hotstar, it has Cate Blanchett. I also look for nice, romantic comedies once in a while.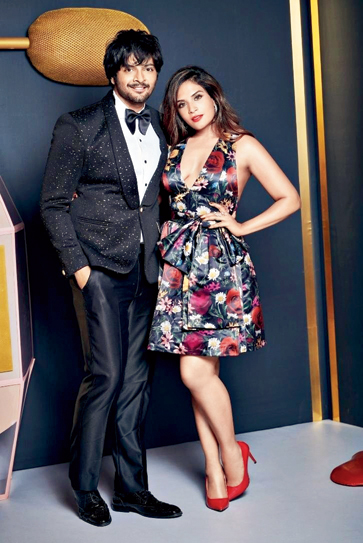 It would have been a good time to drop the second season of Mirzapur...
I have the same question for Amazon (Prime Video). No one knows because no one anticipated it. I guess it will only be in July or August. Mirzapur has turned into a monster of its own and it's exciting to know that people are looking forward so much to it.
If the world hadn't gone into pause, you would have been a married man by now...
We will celebrate it with the world when things open up properly and people are in the mood to celebrate. April was our wedding and we would have been celebrating with friends and family from all across the world. It's also good in a way because we were unorganised and unplanned (laughs)... it kind of helped us because we hadn't paid the vendors (laughs). No damage done but you can't help but feel a little sad about it.