Aditya Seal on a high
'Karan Johar just had one advice for me: Look bloody hot!'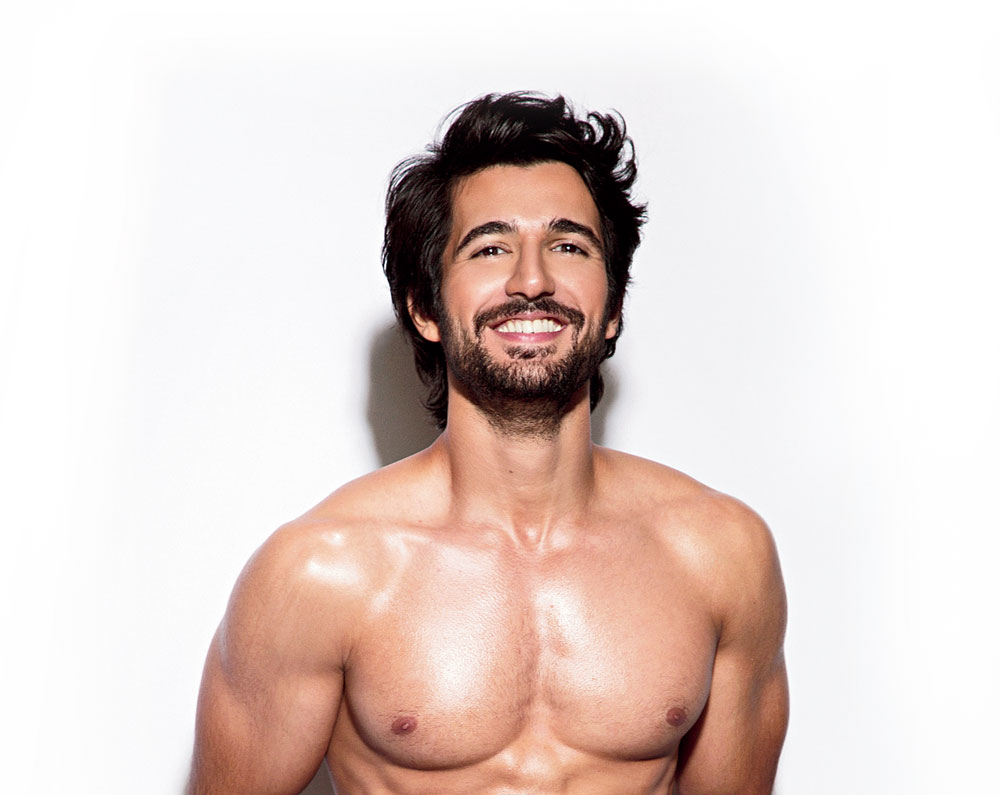 Aditya Seal
Picture: Agency
---
Published 19.05.19, 01:05 PM
|
---
Student of the Year 2 may have met with largely mixed reviews and not performed up to expectations at the box office, but Aditya Seal — who played Manav in the Punit Malhotra-directed high school musical and was a worthy rival to Tiger Shroff's Rohan — has been singled out for praise. Aditya, 31, is not new to films — he started out as a 14-year-old, co-starring with Manisha Koirala in the 2002 film Ek Chhotisi Love Story. The looker has also starred in films like Tum Bin II and Namaste England, but it's Student of the Year 2, in which he plays an alpha male, that's given him instant recognition. A chat…
Your performance as Manav in Student of the Year 2 has been unanimously praised. What's been the best thing someone's told you about your act?
I can't really think of one particular thing, but yes, the praise has been overwhelming. A lot of people have been asking me why I wasn't part of the pre-release promotions, which I believe was actually a good idea because I have come out as the surprise package of the film. It worked in my favour and also in the favour of the film.
Manav has a lot of shades to him and must have been interesting to play. What went into portraying an alpha male like him who can be both a friend and a foe?
Karan (Johar, the film's producer) just had one advice for me: 'Look bloody hot!' (Laughs) He told me to do that and he would take care of everything else. I said okay, but he actually made my work even harder.
When I started reading the script, Punit and I had a series of discussions. We kept Jo Jeeta Wohi Sikandar in mind and also Never Back Down. But as I progressed in reading the script, I realised that Manav is very human. People around him love him, his teachers dote on him and the principal likes him. He's a normal person, he's like the jock of the college and being so popular, he invariably becomes the leader of the gang in college. It's just that his position in college is threatened and like any other human, he does things to take his throne back. It's just that with Manav, he resorts to things that are a little beyond what you would expect. I felt I needed to keep Manav real, keep him human. So I just kept it normal… cool.
How tough was it keeping it real in the hyper-real Student of the Year world?
Honestly, it was tough. The character Puggi that (YouTuber) Harsh Beniwal plays is very animated and there were scenes where even Tiger and the girls (Tara Sutaria and Ananya Panday) were animated. I thought about it and decided to be a little different. It was a conscious effort to be calm and composed, which in hindsight, did work.
It musn't have been easy matching steps with a dancer like Tiger Shroff in The jawaani song…
Oh my god! Not at all! (Laughs) He's fabulous and we had a taskmaster like Remo Sir (D'Souza, choreographer). We were doing the entire chunk of the hook step and we had wide shots and close shots being taken multiple times, and he just didn't give us a break! He was always like, 'Waapas chalo! Waapas chalo!' I was hot and sweaty and constantly out of breath, but he didn't let us go. And I was like, 'If everyone is doing it, I have no choice'.
How are you looking at leveraging the exposure and popularity this film has given you?
I have acted before, but what I have missed all these days have been eyeballs. Unfortunately, the films in the past didn't do as well as I thought they would. My constant struggle was always to get work. I have sat at home for two years without any work. I kept working on myself, but I would constantly think about why I wasn't getting work.
Student of the Year 2 has been doing fairly well at the box office and people have noticed me, so I am hoping I won't have to struggle to get work any more. I have had to wait a very long time and that's very difficult, you know, sitting at home with nothing to do. Obviously, your parents being parents will get worried and it wasn't an easy space to be in. But now I am hoping things will change a little. I hope I get the liberty to make choices like, 'Okay this one is better than the other one. Let's do it'.
Honestly, I have no idea how to leverage this actively. I will have to sit down and try and understand what people are thinking of me. I just want to be part of good content. Student of the Year 2 was an easier place to be in because I didn't have to take the burden of the film. From now on, it's going to be tougher because I have to take a lot more responsibility, especially in the film that's coming up next.
The best thing about this time is that such great content is being made. Look at Sacred Games, look at Made in Heaven. Made in Heaven is beautiful, it has homosexuality and so many things told in such a refreshing way. When I finished watching it, I was like, 'Oh my god, will I be able to pull off something like this?' There is so much work out there now. There are so many people in this industry who are so good at their craft but have been struggling for work. They now have the opportunity. I don't believe films are bigger or TV is bigger or web is bigger… what matters is good work.
I am guessing your female fan following would have increased after this film…
(Pauses) Yes… yes… (laughs).
Why are you embarrassed?!
I am just being modest! (Laughs) It has. I have got quite a few messages on Instagram and Twitter… I get recognised wherever I go. It's a great feeling, to be honest, I have been longing for that. I try and read each and every DM (direct message) that's sent to me on Instagram. It's a confidence-booster and gives me an idea of the kind of perception people have of me now. Girls are sending me sweet messages (laughs) … so, all in all, fantastic!
Looking back, do you look at starting out so young as an advantage or a disadvantage?
It's been an advantage. Of course I have had my share of work that didn't do well and sank without a trace. But I am saying this with all honesty that it's made me learn a lot more. I learnt a lot from my first film and with every film, I have improved my craft, if nothing else. Everything I have done, the people I have met… everything has been a learning experience and has fortunately culminated into this.
You are half Bengali. Any Calcutta connection?
Yes, I am half Bengali and half Punjabi. My dad is a Bengali, so I am predominantly a Bong. But I have been born and brought up in Bombay and have no connections in Calcutta. My cousin brother got married to a girl from Calcutta, if that counts (laughs). I went for the wedding and we lived in Salt Lake. We had a good time there.
But I am a Bengali who loves his sandesh… I just can't stop eating it! We have Durga Puja in Bombay and either on Ashtami or Navami, my family organises the bhog and we specially make sure that the payesh we serve has a rosogolla on top… it's insane, I love it!