Actor Arjun Chakrabarty on the fun film 'Shaheber Cutlet'
'It is important to know where you come from and who you are. Being true to yourself is most satisfying'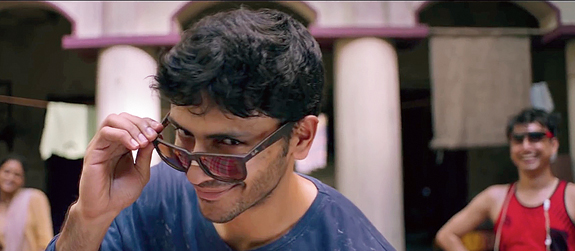 ---
Published 23.03.21, 12:45 AM
|
---
Arjun, in the film Shaheber Cutlet, your character Ron is chasing his dreams over lucrative, secure jobs. You are also pursuing your passion. Did it ever happen to you, maybe after your graduation, that you had to choose acting over a different career?
Not exactly. I wanted to join the Army and had even appeared for the National Defence Academy entrance exams. I couldn't clear it and then I went for Mass Communication. Acting happened accidentally when I was in my third and final year when Bumba Mamu (Prosenjit Chatterjee) suddenly called out of the blue and asked me to audition for Gaaner Oparey. I was aimless and I remain thankful to Bumba Mamu for taking a risk in his TV production with me.
Anjan Dutt — the director of Shaheber Cutlet— is such an important cultural personality. Your father (Sabyasachi Chakrabarty) had worked with him on the successful Rudra Sen telefilms. What were your initial impressions of him? Were you a fan of his songs and films?
I first worked with him in Finally Bhalobasha. He's so warm and friendly in general, you're never really intimidated despite the fact that he's a legend. He's known to be one of our best actors and musicians all over the world. I listened to many of his songs growing up. My brother and I have always been a fan of his work. I'd love to play Rudra Sen one day, or a character like Tom (played by Sabyasachi) from Bow Barracks Forever. His easy-going execution while being exacting, is a treat.
As for his music, my fave Anjan Dutt songs are Darjeeling, Jachhe chole, Mary Ann, Chalo let's go to name a few. Mary Ann because it's the story of a love long lost. Some melancholy, some nostalgia. I believe we all like to get lost in those when we have the luxury. Darjeeling because of similar reasons. Instead of a kaalo shaheb-er meye, it's the place where he left his childhood. The lyrics with the tunes make the emotionally charged package.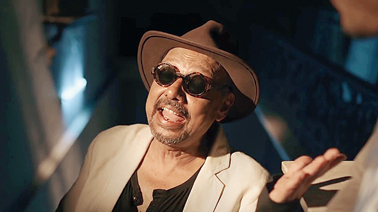 When did you first meet Anjanda?
I first met him at his residence before we began Finally Bhalobasha. It was brief and to the point as always. We discussed the basic story and the kind of look and costume the character (Bibek) will be seen in.
What was your first reaction when you were offered Shaheber Cutlet?
I was elated to have a lead role in an Anjan Dutt film. I'm not much of a cook, but Neelda (Dutt) helped out immensely. Also, the idea of having to sing was scary at first. But he made us comfortable and confident. The entire cast sung their own songs. Even if they were just a few lines.
I liked the story and the character. These two factors, along with the director's vision, have always been my guidelines. It was refreshing to play a chef, a character like Ron.
Ron is a dedicated, honest, uncompromising chef but he can be short-tempered, can lose his cool and does seem to think twice before arriving at a decision. How did you see Ron and prep for your character?
I think I'm slightly like Ron. Atleast when it comes to pursuing something with dedication and being short-tempered (not proud of the latter). I saw him as a relatable, flawed, therefore real, individual and thought it would be fun to be in his skin. My prep has always been the script and the director's guidance. Anjanda loves improvising continuously, so there's never a lack of freedom.
One of the themes of Shaheber Cutlet is the importance of roots, about going back to your roots and to value your roots. Could you connect with the theme on a personal level?
Yes. It is important to know where you come from and who you are. Even if and when fame and money changes you. Being true to yourself is most satisfying and Ron realised that. He initially just wanted to be rid of his property and pocket the cash to go to Paris, but he realises what that place means to him and to the people who reside there.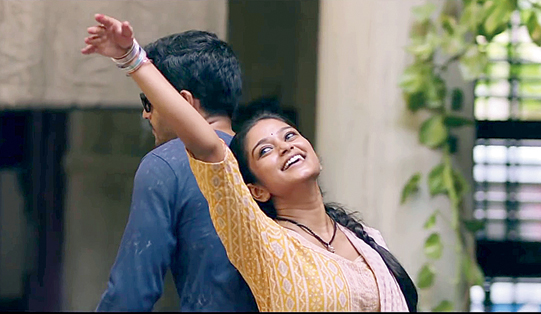 This heart-warming, fun film has this tremendous energy in the first half...with so many characters doing their own thing. How was the shooting experience for you? What were the challenges?
Anjanda wanted that energy, that chaos and cacophony of such a varied group of people, each with their own interests, all haggling for what they believe is their right. That chaos was fun to shoot. Especially with such a talented cast and with Tiyash's (Sen) cinematography. The only challenge was the humid heat. But then we're all sort of used to that if we're shooting between March and October. That is most of the year. Haha!
Your scenes with Anjanda were so important and have come out so well. Solaris gave Ron important advice, provided context, made him see reason and showed him the way. Do you have any anecdotes to share from those scenes?
I was sharing screen space with him for the first time in these scenes. We had no scenes together in Finally Bhalobasha. So I was slightly anxious, but like I always say, Anjanda makes everyone comfortable. So doing what Ron should do in the circumstances wasn't very challenging. Never mind the anxiety.
Did Anjanda have any acting instructions for you?
He always asks us to keep it simple while staying in character. So keeping it real makes our job easier. There's never any rigidity, with regard to dialogues or body language or any other scripted description. Easy-going is his primary approach, much to our liking.
Ron is ambitious but he is also grounded. He refuses a high-paying job, decides to stay on here and goes for something that he enjoys doing, with the people who have his back. What are your thoughts on what Ron did? How do you see ambition? What do you make of it as an actor?
He had focus. He knew the Goa job would be lucrative but he went after a risky dream. That sort of ambition is definitely dangerous, but totally worth it if you know your strengths and weaknesses. I believe different people are ambitious differently. We don't measure success by the same yardsticks. As long as ambition doesn't consume you and eat away at a peaceful night's sleep, I think you're doing well.
What's the best compliment that you have received for Shaheber Cutlet?
I don't remember any in particular but the greatest compliment is always when people say I was convincing as the character. Some said my cooking looked natural enough to pass off as an experienced chef. That was a great relief.
What was your takeaway from the whole experience?
It's a musical food film. Not everyday that you get to do something as unique and varied. I explored singing properly, and also cooked more than I've ever cooked. So it was wonderful on the whole. Let's hope I work with Anjanda for the big screen soon again.