Abhijit Chowdhury on his series 'Subharambha'
'The life of an artiste is tough. You will have your strength and weakness. But you can always use your weakness as strength'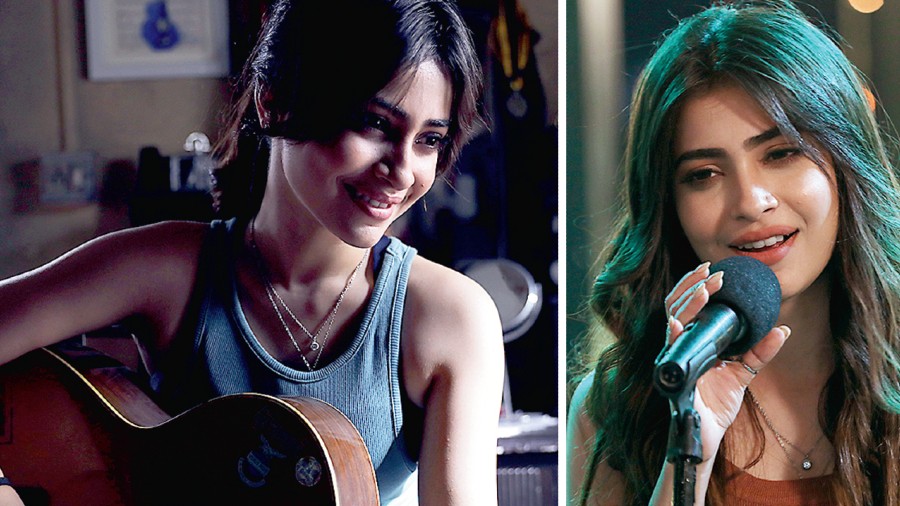 ---
---
It is a musical beginning for film-maker Abhijit Chowdhury, whose new web series Subharambha is all set to stream on Hoichoi from May 7. A chat with Abhijit....
What is the series Subharambha all about?
Subharambha is a story of a musician who has just got one last chance for a comeback. But everything in her life is going wrong. She struggles to compose her music.
Ten years back one incident happened in her family, which changed her life forever and she could never completely come out from that past. The story is about her struggle to fight back. The series is written by Arkadeep Mallika Nath.
How did Jasmine prep for the role? How has she performed?
Jasmine is a very good actor. She has really worked very hard for the role of Subhomita. She gave her best to build the inner side of the character. After one emotional scene with her on-screen mother, she completely broke down for 15 minutes.
Satyam Bhattacharya played opposite Jasmine. He is one of the finest actors I have ever worked with. I'm pretty sure the audience will fall in love with the character after watching the series. Satyam is playing the character called Mainak. A childhood friend of Subhomita who is a dentist by profession who call himself smile corrector. Dibyasha Das plays Shruti, who is the best friend of Subhomita, a fellow musician and sound recordist who works with Subhomita.

This series is about a musician struggling to compose music... as an artiste do you also have to cope with it?
Yes, I struggle a lot as an artiste while I work. I think we all have an inner demon whom we have to fight every day before we sit down to write or do any creative work. Creativity needs concentration. And the whole world around you is full of distractions.
The concert/gig scenes look really nice. How did you design those scenes?
In our prep, we had watched multiple concert shows on the Internet to find what could go with our story and characters. Our art director Ranajit Ghorai has done a great job to build the set and thanks to our cinematographer Subhadeep Dey who shot the entire series so brilliantly.
Tell us about the music?
We have used many genres of music. While Kuntal De has composed three compositions — Lofi Fusion, Future Bass, and Sound tripping — Debanjan Dhar has composed and performed an acoustic indie and Deborshee Bhattacharya has performed a Hindustani classical.
What are you trying to convey through the journey of the pop star?
The life of an artiste is tough. You will have your strength and weakness. But you can always use your weakness as strengths.
Is there any connection with films like A Star is Born?
As such, there is no connection with A Star is Born. But I believe every music genre film or series has some emotional moments similar to that classic.