Aarya to Mafia to now A Suitable Boy — Namit Das is on a roll
The actor is now all set for a biggie — he stars as Haresh Khanna in Mira Nair's six-part adaptation of Vikram Seth's seminal novel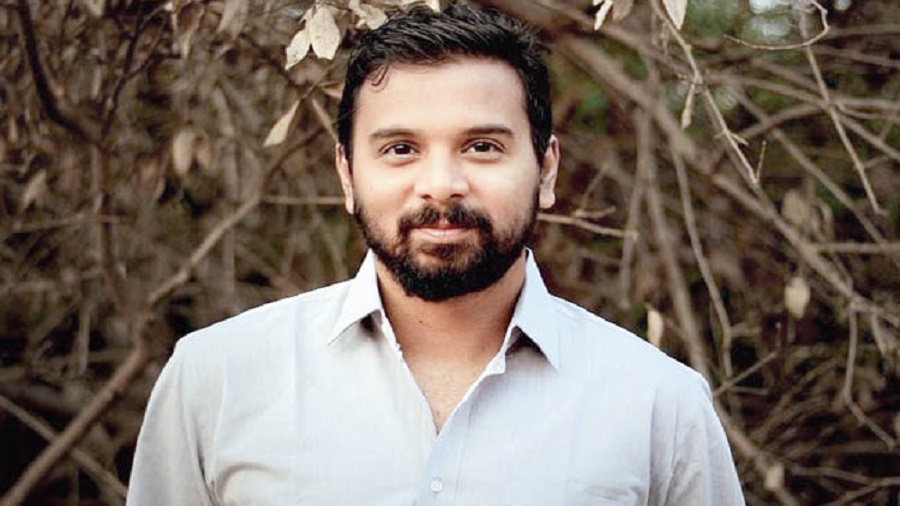 ---
Published 22.07.20, 10:02 PM
|
---
Namit Das has been having a good run over the last few months. The actor-musician — who first shot into the spotlight with Wake Up Sid — made quite an impression with his morally ambiguous turn as Jawahar in Aarya, streaming on Disney+Hotstar, and then followed up with the Zee5 series Mafia.
Namit, 36, is now all set for a biggie — he stars as Haresh Khanna in Mira Nair's six-part adaptation of Vikram Seth's seminal novel A Suitable Boy, that will be shown on BBC One on July 26 and will eventually make its way to Netflix. Namit, who played a key role in Nair's theatre project Monsoon Wedding Musical, has also composed a few songs for A Suitable Boy.
A chat with The Telegraph.

You've done some credible work through the years. But A Suitable Boy is a big one, isn't it?
It's been a fantastic experience. It's one of those things that's been thrown on my lap by the universe. Anyone would have accepted the role. Mira (Nair) is such a beautiful person... so perceptive and she has this acute sense of what happens between people when they are talking. To know that and to experience that while working on a project with her has been special. It not only prepares you for the other projects that you are part of, it also prepares you for life. She really is spiritual in that sense. She's one of the most credible Indian voices that exist globally. A true Indian voice out there. To be part of that voice and that communication is so special. And to be part of such a legendary book... come on, A Suitable Boy is a classic.
I play Haresh Khanna, who is one of the primary characters, one of Lata's (played by Tanya Maniktala) suitors. He's in the fight with the other two boys to be the 'suitable boy' for Lata.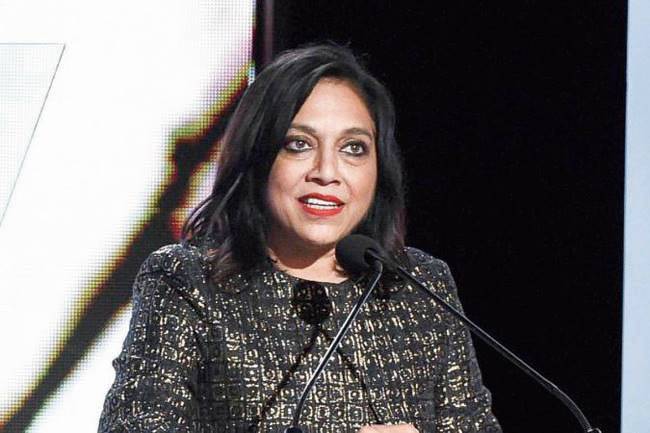 Music is as much a part of your DNA as acting is, you've also composed for A Suitable Boy. What's the plan on that front?
Music has been happening for the last four-five years. Acting, music, composing will keep happening side by side... also, I want to direct at some point. Not right now, but I will.

Your portrayal of Jawahar in Aarya has come in for its fair share of praise. What's been the best thing anyone's told you after the show dropped?
My father (Chandan Dass, a classical singer) is not the kind who watches much. Shows don't hold his attention, actually. He's a musician, he does his music and he rarely watches anything. My mom (actor Yamini Dass) and I switched on Aarya and we started watching it, and he also joined in because I am in it. He watched the first episode and he was hooked. That's when I realised that I am part of something special. He really loved the show. After it ended, he told me that the show really works. Seeing it with my dad was very special.

Jawahar is very complex, he keeps switching sides and in a way, he's both perpetrator and victim. What was your reading of him?
There are different types of people who exist in a group. There is one type that leads and another that follows and then there is the type that follows but wants to lead, but doesn't have the 'maal' inside to be able to lead... yes, I know it's a little complex! (Laughs) I immediately placed Jawahar in that category. He wants to do something but he doesn't have the ability to do it. That's the reason why he ends up in situations where he complicates his own life. Then, of course, is the problem of addiction, the relationship problems with his wife... everything crumbles in front of him. He doesn't have any idea how to take control.
In my head, I placed him opposite Aarya (played by Sushmita Sen). Like Jawahar, Aarya also finds herself in sticky situations, but she has the aura and the wherewithal to deal with them... but Jawahar does not. So he keeps getting involved in one chakravyuh after another.

How creatively satisfying has playing Jawahar been?
I think people have realised that, 'Oh, Namit can also do this'. People are saying I have completely transformed for Aarya, which are good things to hear, obviously. But what I did in Sumit Sambhal Lega was creatively satisfying, as well as Wake Up Sid at that point of time. What I did in Aankhon Dekhi was great, collaborating with Rajat (Kapoor, who directed the film). So also A Suitable Boy. There's also been some fine writing in Mafia.

Now that shooting has started, how gung-ho are you about getting back to work?
From an actor's perspective, it's scary because we are the most vulnerable on a set. You can't wear a mask and act. You can't wear a PPE suit... you have to dress up as the character. But if the unit you are working with is taking the right amount of precautions, then I think I would want to do it... and I would have to do it, considering no new work has happened in the last few months. It's a tough call, but I guess one will have to take it.