50 years of Aradhana
The film which made Rajesh Khanna the craze of a nation and Kishore Kumar the voice of a new India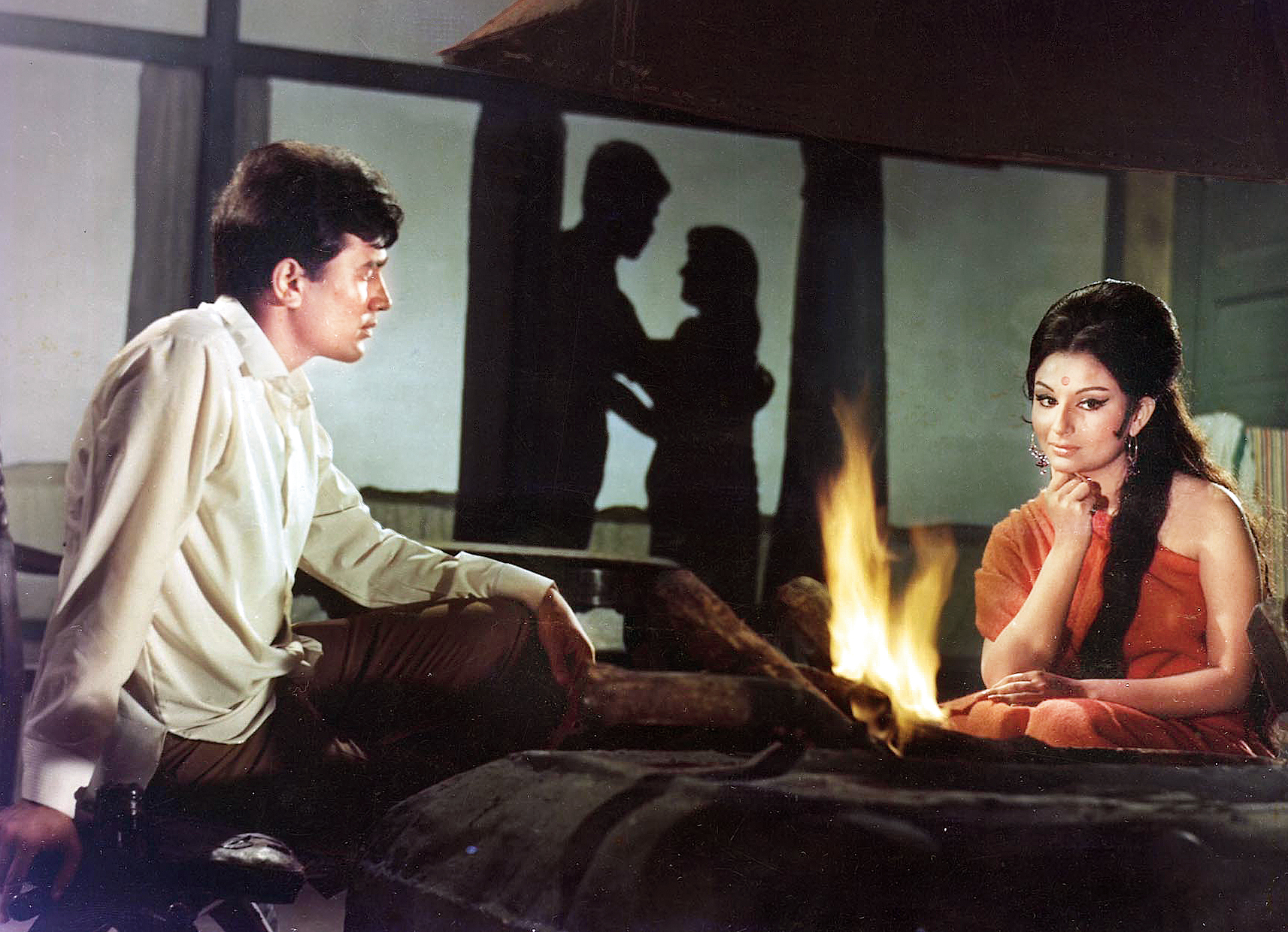 ---
---
A young couple, drenched in a storm, caught in a storm of their own making. Roop tera mastana is that one-take breathless build-up of desire. You watch Vandana (a fine Sharmila Tagore, who was signed on at the last minute after Aparna Sen opted out) and Arun (an unstoppable Rajesh Khanna) lock eyes and break into a sweat, the camera and music heightening the anxiety of their longing.
From that night of passion, two careers are born. Rajesh Khanna and Kishore Kumar would go on to electrify countless people in a way few have, before or since.
It's hard to believe Shakti Samanta's Aradhana (initially named Subah Pyar Ki from a song of the director's An Evening in Paris) turns 50 today — the censor certificate was issued on September 27, 1969, though the film, as per Anirudha Bhattacharjee and Balaji Vittal, authors of SD Burman: The Prince-Musician, was to have a pan-India release on October 24, 1969. And there's much to like in the film even today.
While Vandana's years of suffering for one night of pre-marital passion may have pleased the moral police of the day, it is also a film with two likeable love stories.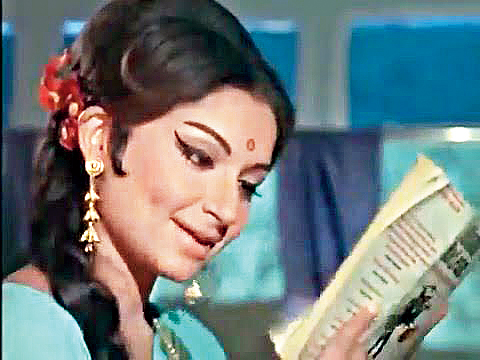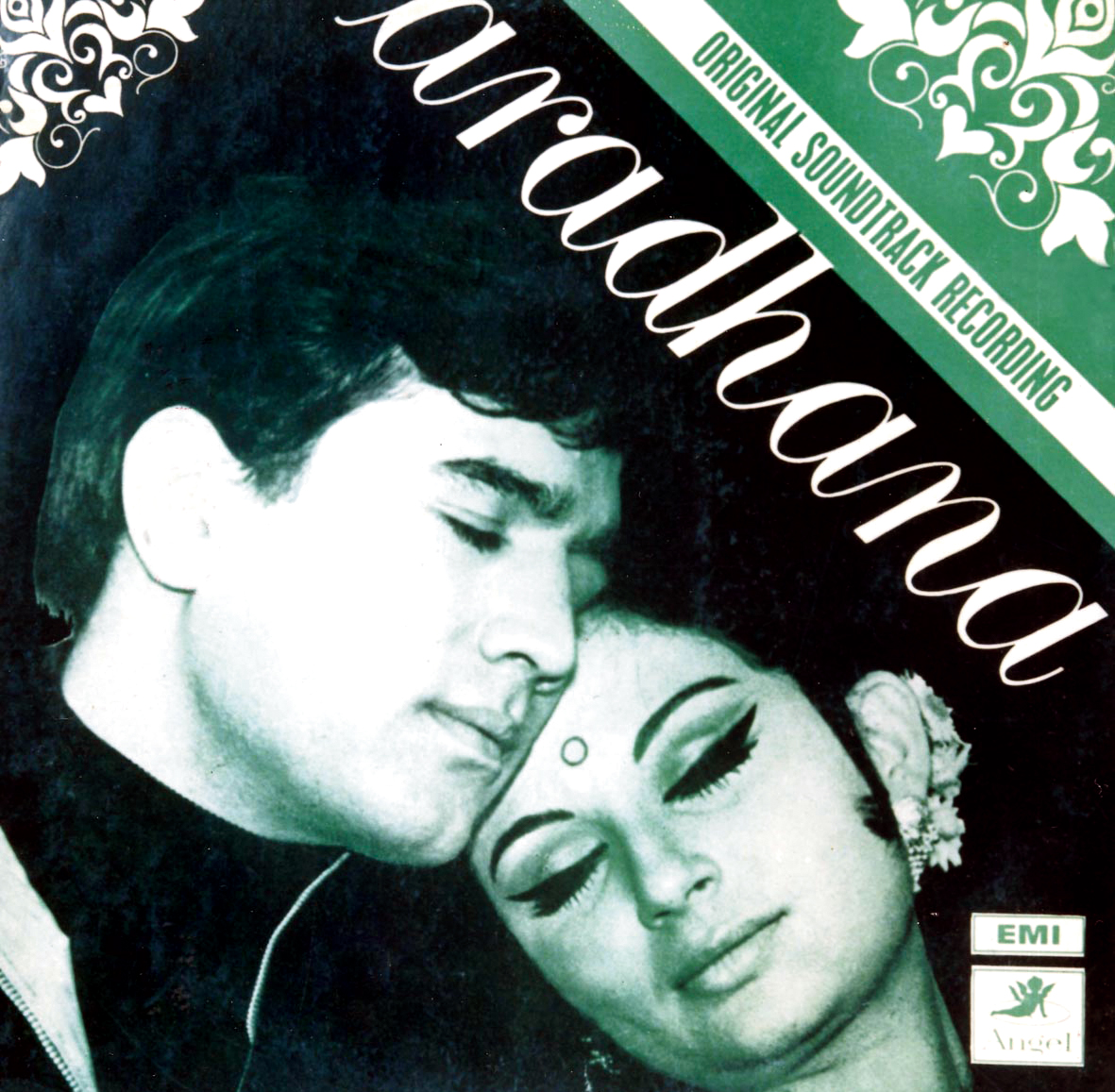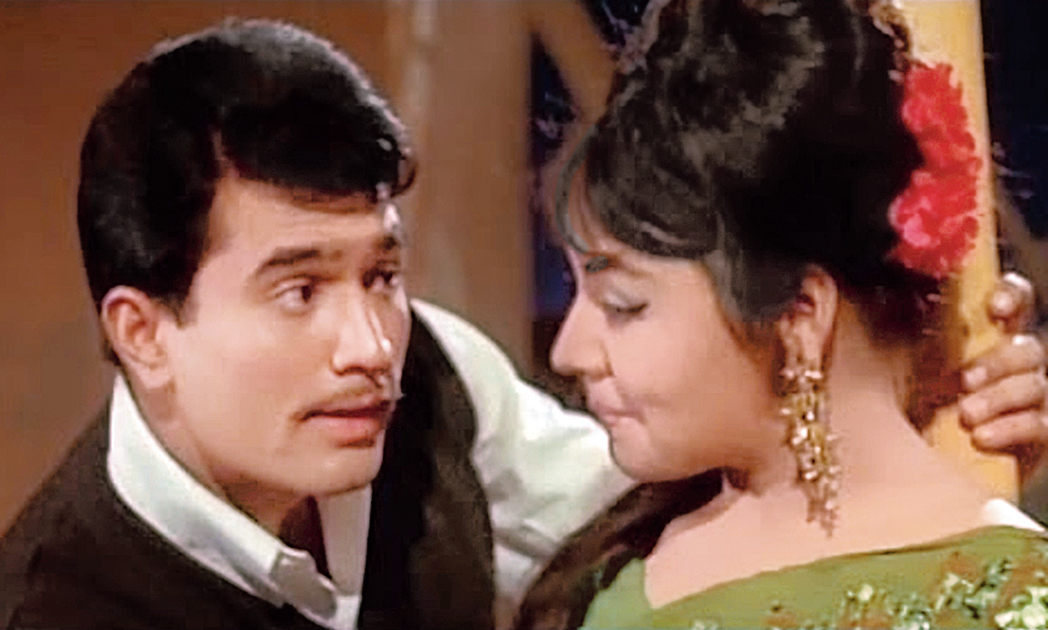 College-educated Vandana or Veenu romances fighter pilot Arun in the first half, college-educated Renu (a spontaneous Farida Jalal) spars cutely with fighter pilot Sooraj (Rajesh Khanna plays Arun 2.0, a casting masterstroke suggested by writer Gulshan Nanda who otherwise had no link with the film) in the second. Veenu and Arun overwhelm each other, as it happens in sudden infatuations, but Renu and Sooraj know each other for years and have a real chemistry. Sooraj teases Renu as moti (rare in the herd of featherweight Bolly girlfriends) but it is fondness, not fat-shaming. Of the two pilots, Arun has more chartbusters but Sooraj is more likeable with wistful looks at his birth mom Vandana (Sharmila packs away her dimples to sport a grey wig and wrinkles), who he knows as his girlfriend's auntie. In both, Rajesh Khanna flies high as the nation's new heart-throb.
Then, the songs. Reigning emperor Md Rafi got two brilliant duets with the Mangeshkar sisters, Gun guna rahe hain bhanware and Baghon mein bahar hai, but Kishore Kumar simply had a better deal — the epoch-making solos Roop tera mastana and Mere sapnon ki rani, the duet Kora kaagaz tha with Lata where his opening alaap, He he…. envelops the film's landscape and makes it his. Lata has a solo lullaby and SD Burman sings the theme song. But with Aradhana, maverick Kishore is catapulted from the B Team of male playback singers to the captain of the A Team. With a critically ill SD Burman, son RD, credited as associate music director, stepped out of his father's shadows to leave the unmistakable Pancham stamp on his father's compositions — with Kishore's vocals. Dada Burman recovered, Rafi could not recover his throne.
Aradhana has a host of memorable cameos, Ashok Kumar (Arun's boss in the IAF), Pahari Sanyal (Vandana's mild-mannered, progressive dad), Abhi Bhattacharya (who adopts Sooraj and hires Vandana as nanny), Asit Sen (comical manservant), Madan Puri (jailer and Renu's dad who brings an aged Vandana home), Sujit Kumar (Arun's pilot pal), Subhash Ghai (Sooraj's pilot pal).
But, in the end, it is a director's film. Samanta, inspired heavily by the 1946 Hollywood hit To Each His Own, pushes the envelope to show an unapologetic unwed mother, but ultimately makes Sharmila a grand sacrificial stereotype, her existence defined by the men in her life — kindly father, lively boyfriend, employer's lecherous relative, achiever son. Nothing like Olivia de Havilland's strong businesswoman. The adoption process, key to the plot, is plain embarrassing. There are also amusing oversights. Arun from an open jeep serenades Vandana on the toy train who covers her blushes with Alistair MacLean's When Eight Bells Toll, a 1966 thriller. Going by the film's chronology, this flashback should be set in the 1940s. Vandana, in all fairness, should be reading a Saratchandra novel.
To his credit, Samanta did succeed in creating a world where terribly unfair things happen to good people, but that's not the end. It's only a bend and good times are round the corner.