5 movies by Parasite director Bong Joon-ho that you must watch on his birthday
The South Korean filmmaker, who turned 53 today, has directed Hollywood actors like Chris Evans and Tilda Swinton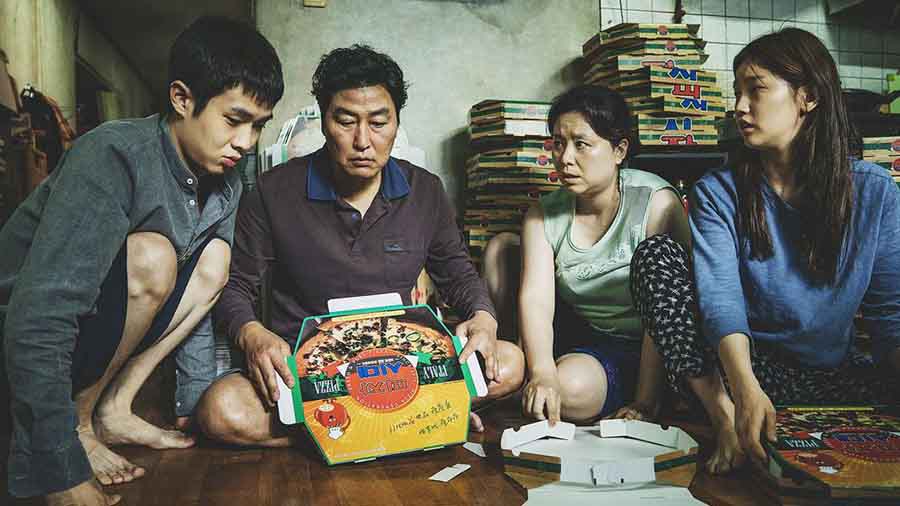 A moment from Parasite, which won Bong Joon-ho an Oscar for best film.
Twitter
---
Calcutta
|
Published 14.09.22, 05:38 PM
|
---
South Korean filmmaker Bong Joon-ho is known for a dash of black humour and an acute sense of class awareness in his films. He is invested in portraying the changing nature of human emotions due to political and economic upheavals and climate change. Joon-ho burst into worldwide fame after the release of his 2019 film Parasite, which fetched him an Academy Award for Best Director.
On his 53rd birthday, we pick five films by Joon-ho, apart from Parasite, that should be on a film buff's watch list. Memories of Murder (2003) In 2003, Bong Joon-ho took the world by storm with his crime thriller Memories of Murder, which is loosely based on the serial murders that took place between 1986 and 1991 in Hwaseong, Gyeonggi province. Adapted from Kim Kwang-rim's 1996 stage play Come to See Me, the film focuses on two detectives who have polar opposite personalities and approaches to solving a case. It blends the crime genre with social satire and comedy, capturing the desperation of its key characters.
Upon its release, Memories of Murder made a lot of noise. It is widely considered one of South Korea's best films of all time. It also marked the beginning of Joon-ho's creative collaboration with actor Song Kang-ho.
The Host (2006) Joon-ho collaborated again with Song Kang-ho in The Host, a monster movie featuring Byun Hee-bong, Park Hae-il, Bae Doona and Go Ah-sung. It traces an unidentified monster that suddenly appears from the Han river in Seoul, kills hundreds of people and carries off a teenage girl Hyun-seo. As the girl's family learns that she is being held captive, they attempt a rescue. 
In this quintessential monster movie, Joon-ho shows a dysfunctional family along with shady government experiments. The Host combines scares, laughs and satire — it is a loopy, feverishly imaginative genre hybrid about monsters that haunt us from outside and within.
Mother (2009) This suspense thriller follows a widowed single mother (played by Kim Hye-ja) who learns that her mentally challenged son is accused of the brutal murder of a young girl. She conducts an independent investigation in a last-ditch effort to prove her son's innocence. However, her search for the killer makes her world turn upside down. 
In Mother, Joon-ho mixes family drama, horror and comedy with plenty of eerie visuals. The film is a satirical take on contemporary rural Korea suffering in the throes of globalisation. It examines the psychological decline of the people living in poverty and the social injustice they face.
Snowpiercer (2013)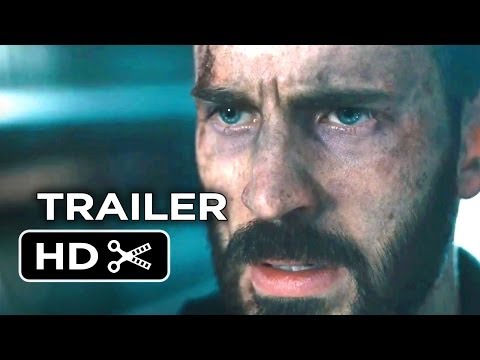 This post-apocalyptic action film in English is based on the French climate fiction graphic novel Le Transperceneige by Jacques Lob, Benjamin Legrand and Jean-Marc Rochette. The movie looks at social inequalities and the effects of climate change. In a world where everything has got frozen due to climate change, a train with survivors runs endlessly. Passengers at the tail-end of the train suffer from hunger and cold, while those at the front live a luxurious life. In this divided train, a young man leads a revolt. 
Snowpiercer features Hollywood stars such as Chris Evans, Tilda Swinton, Jamie Bell, Octavia Spencer, John Hurt and Ed Harris, alongside Korean stars Song Kang-ho and Go Ah-sung. The film is an impressive achievement of cinematography, choreographed mayhem and cohesive editing. 
Okja (2017) This 2017 action-adventure film distributed by Netflix is Bong Joon-ho's second collaboration with an American production company with Hollywood stars. Okja features Tilda Swinton, Paul Dano, Steven Yeun, Lily Collins, Shirley Henderson, Daniel Henshall, Devon Bostick, Giancarlo Esposito and Jake Gyllenhaal. The film follows the friendship of a teenage girl, Mija, and her 'super pig' Okja. As Okja is hunted by an evil corporation, Mija goes to New York to save her friend from being slaughtered. 
Okja touches on themes like capitalism, environment and animal cruelty. Contrary to his earlier film The Host, Okja examines the close bond between humans and the environment. The film competed for the Palme d'Or in the main competition section at the 2017 Cannes Film Festival.