5 films by South Korean director Park Chan-wook for thriller lovers
Chan-wook's first English feature film Stoker was produced by Ridley Scott, among others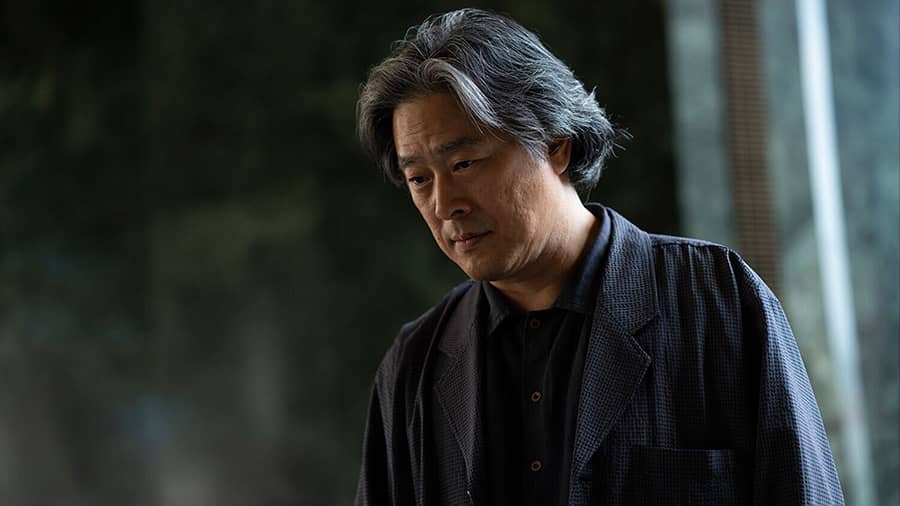 ---
Calcutta
|
Published 23.08.22, 04:14 PM
|
---
After the huge success of South Korean director Bong Joon-ho's 2019 film Parasite, South Korean films have grabbed global attention. Filmmakers from South Korea are known for reinventing the film medium, and Park Chan-wook is one of them. Regarded as one of the most influential directors of the 21st century, Chan-wook is hailed for his black, absurdist humour and his frequent use of unfiltered, gory action sequences. What makes his films special is his understanding of emotions, and how society is affected by politics, economics and social climate. On his 59th birthday, we pick five works by Park Chan-wook that should be on a film buff's watch list. 
Joint Security Area (2000)
An adaptation of Park Sang-yeon's seminal novel DMZ, Chan-wook's military mystery thriller Joint Security Area can be considered his most simple yet politically significant movie. It follows the story of two friends — one fighting on the side of South Korea and the other representing North Korea. Even though they have been raised in different camps, the two men now find kinship across the line separating them, owing to an odd encounter. The complex subject matter, which has political implications on both a local and global scale, is deftly combined with a victorious tale of human friendship and teamwork. Oldboy (2003)
Based on the Korean manga of the same name, this is the second film in Chan-wook's famed Vengeance Trilogy. Oldboy is not only the best of the lot, it went on to win the Grand Prix at Cannes Film Festival in 2003 and introduced Korean thrillers to a global audience. Oldboy is the tale of a man doomed by his fate because of a mistake he made in his childhood. The storyline is unsettling in parts, and at the centre is the theme of revenge – a friend plotting vengeance on a friend for the loss of his sister. Sanjay Dutt and John Abraham-starrer Zinda (2006) was an unauthorised Bollywood remake of Oldboy. Thirst (2009)
 As the director reimagines the vampire mythology in movies, Chan-wook's erotic psychological thriller, Thirst, mixes extreme gore with humour and overt sexual escapades. It follows the story of Sang-hyeon, a modest priest who volunteers for vaccination trials for a deadly disease. But the trials go horribly wrong. The priest, who was initially hailed as a divine healer, turns into a bloodthirsty vampire and then falls in love. Chan-wook uses sneaky humour to produce unusual tonal variations that could be startling at times. Some entertaining vampire antics are also on show in this horror-filled love story. Stoker (2013)
Chan-wook's first English feature film Stoker is a stylish, modernist psychological thriller that seems more like a distraught fairytale than a nightmare. It was produced by Ridley Scott and Tony Scott. The events in the film, especially the way they unfold, are not compatible with the norms of the thriller genre. The Stokers, who are the main focus, are played by Mia Wasikowska, Nicole Kidman, Dermot Mulroney and Matthew Goode. After Richard Stoker's (Mulroney) death, his brother Charlie (Goode) stays with the family for a while to grieve. Charlie, who appears to have grown fond of his niece India (Wasikowska), steadily seduces Richard's widow Evelyn (Kidman).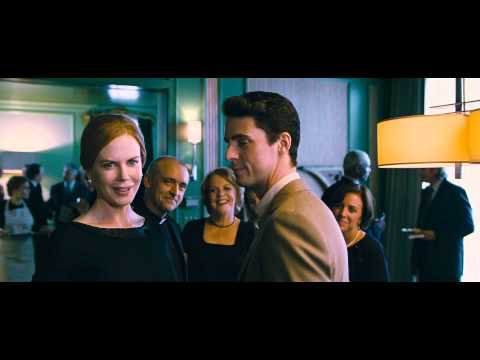 The Handmaiden (2016)
Adapted from Sarah Waters' novel Fingersmith, with the setting changed from Victorian-era Britain to Korea under Japanese colonial rule, The Handmaiden is narrated in three neatly-organised interconnected parts. It revolves around a conman operating under the garb of Count Fujiwara. He hires an orphaned pickpocket, Sook-hee, to become Japanese heiress Lady Hideko's maid and encourage Hideko to marry him. Sook-hee tries to execute the plan while fighting her own passion for the heiress. The big twist in the third part is something you should watch for yourself.