5 awe-inspiring documentaries on nature to watch on Netflix
These easy-to-understand documentaries explore different worlds of flora and fauna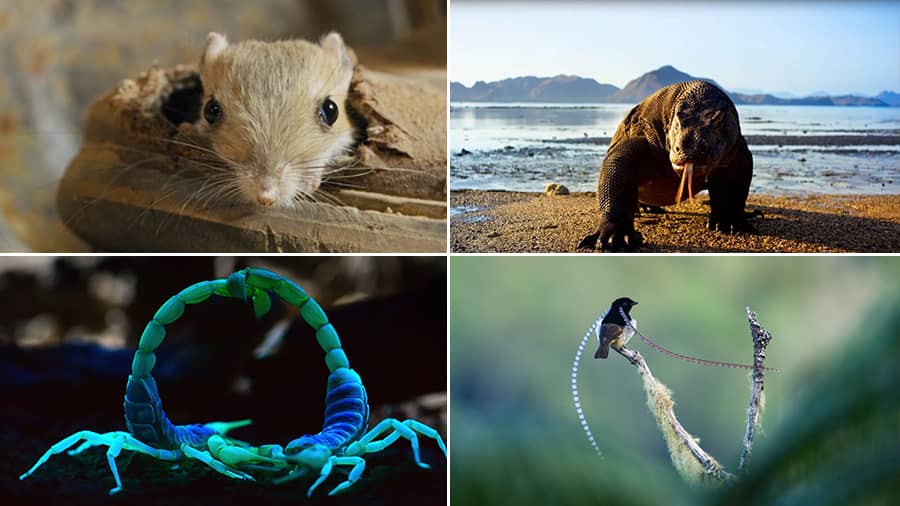 These documentaries will help you navigate nature's rich history and customs .
Twitter
---
Calcutta
|
Published 12.10.22, 09:28 AM
|
---
Several species of animals — amphibians, aquatic creatures, reptiles and mammals — have evolved over the past centuries to survive on planet Earth. Their survival techniques in life-threatening circumstances and unique ways of procreation have been captured by many documentarians in the past decades. Here we take a look at five awe-inspiring documentaries on nature that you can stream on Netflix.
Dancing with the Birds This 2019 Netflix original documentary focuses on the aerial species and their unique yet intriguing mating rituals. Directed by acclaimed nature show creator Huw Cordey and narrated by Stephen Fry, this documentary follows birds in paradise flaunting their best moves for mating customs. 
The 51-minute-long documentary captures birds ruffling their feathers to make sounds to lure their partners and understand how nature helped them design these routines. Apart from spectacular visuals, this documentary is aided by a plethora of information shared in an easy-to-understand way. This documentary is a must-watch for bird lovers.
Night on Earth Night on Earth is a six-part British nature documentary series that follows animals that are active at night. This Netflix original series is narrated by actress Samira Wiley and was shot in 30 countries, including Australia, Singapore and Maldives. The team used high-tech, low-light cameras along with military-grade thermal-imaging equipment to capture nocturnal wildlife.
The docu-series also explains the importance of the moon's cycle in the lives of both predators and prey all over the globe. It covers the inhabitants of almost every terrain — from deserts to mountains and dense jungles to seas — to capture the happenings in the dark.
Tiny Creatures This eight-part docu-drama series follows small animals embarking on epic journeys across the US. The creators of this show blend dramatic tales along with authentic natural history to give an immersive experience while opening a new dimension for the viewers.
The world's smallest animals are magnified in this eight-episode series. It will immerse you in a different ecosystem of extremely small creatures. Mike Colter serves as the show's narrator, while Jonathan Jones, an Emmy-winning cinematographer of Planet Earth II, takes charge of the direction.
Our Planet This 2019 British nature documentary series is one of the most visually stunning projects of the nature documentary landscape. Narrated by the legendary Sir David Attenborough, this eight-episode series delves into a different habitat in each episode, focusing on how living creatures deal with the challenges of their surroundings.
Our Planet uses state-of-the-art technology to capture the breathtaking visuals of natural wonders. It was filmed entirely in Ultra High Definition in over 50 countries. This is a must-watch for those who enjoy knowing about the survival strategies of different species.
Fantastic Fungi Directed by Louie Schwartzberg, Fantastic Fungi is a documentary that takes us on an immersive journey across time and scale into the mystical earth beneath our feet. We become aware of the beauty, intelligence, and solutions the fungi kingdom offers us as a response to some of our most pressing medical, therapeutic, and environmental challenges.
Told through the eyes of renowned scientists and mycologists like Paul Stamets, the one-hour-20-minutes-long documentary brings us an important perspective on the interconnected nature of the creatures in this world.