5 Apple TV+ shows that will keep you hooked
Try this mix of spy thrillers and gothic romance drama led by the likes of Claire Danes and Gary Oldman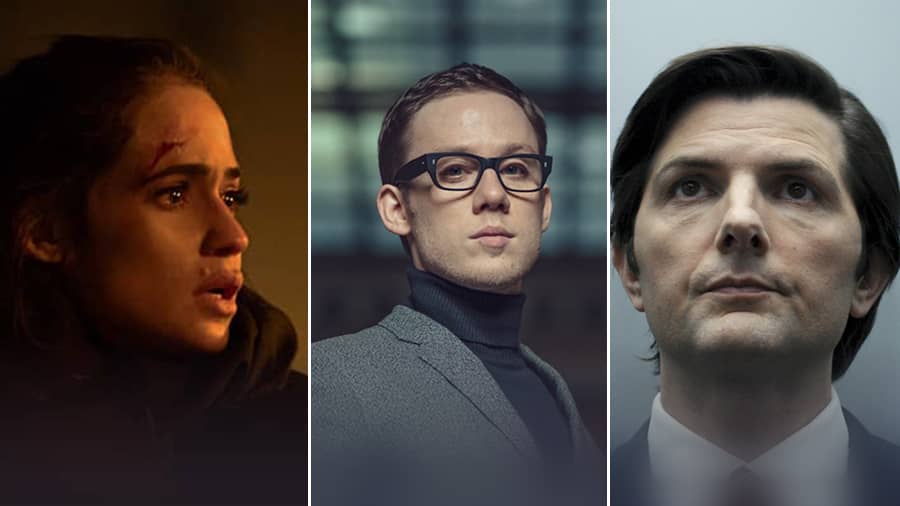 Apple TV+ shows you must add to your watchlist.
Apple TV+
---
Calcutta
|
Published 08.07.22, 01:15 PM
|
---
Almost as soon as Coda, the Oscar winner for best film at the 94th Academy Awards, premiered at the Sundance Film Festival in 2021, it was snapped up by Apple TV+ for $25 million. Apple's very own OTT platform has made quick strides since its launch in November 2019. Almost a year ago, one of its popular shows – Ted Lasso – won seven Emmy Awards. One of my favourite shows on Apple TV+ is Tehran but that's not the only show that keeps you hooked on this streaming platform. Here are four more. Tehran Season 2: In January 2021, Apple TV+ renewed Moshe Zonder's spy thriller for a second season. This show was originally created for Israeli public channel Kan 11 and became the first Israeli series to win an Emmy (best drama series in 2021). This gripping tale follows a Mossad agent on her first mission in the Iranian capital that also happens to be the place of her birth. I found the second season that debuted in May 2022 even more racy with unexpected twists. The Essex Serpent: It made the news when Keira Knightley who was supposed to star in the lead role dropped out of the show, making way for Homeland star and Emmy award winner Claire Danes. This British gothic romance period mini-series is based on a novel by Sarah Perry. Science and scepticism come together as London widow Cora Seaborne moves base to Essex to investigate reports of a mythical serpent. The visuals in Essex with dark clouds in the background are unsettling, while the series also offers vignettes of a London that is on the cusp of the 20th century. Slow Horses: 'Surrounded by losers, misfits and boozers, hanging by your fingernails. You made one mistake, you got burned at the stake, you're finished, you're foolish, you failed.' Mick Jagger's title track – Strange Game – sets the tone for one of the best shows I've watched this year. I'd be surprised if Gary Oldman doesn't win major awards for his stellar performance as Jackson Lamb, the head of Slough House, an administrative purgatory for service rejects. Branded as 'Slow Horses', Lamb's team is straddled with dull, paper-pushing tasks until they get entangled in a high-voltage hostage drama. Severance: At a time when our work and home environments have merged thanks to WFH scenarios in a post-pandemic world, Severance explores the eerie world of Mark Scout (Adam Scot), an employee of Lumon Industries who signs up for a 'severance' programme where his non-work memories are split from his work memories. Ben Stiller, who directs six episodes (out of nine), called Severance the longest thing he's worked on – he first read the screenplay to the pilot episode at least five years before the show premiered. Multiple elements come together to make Severance a compelling watch -  the dark background score, stunning visuals and, above all, production design that blends corporate looks from the 1960s, '70s and '80s into a unique, timeless canvas. The Ipcress File: Peaky Blinders star Joe Cole stars as Harry Palmer, an intelligence officer in this mini-series that Cold War junkies will dig, especially at a time when old Cold War rivalries have resurfaced. The six-part series (available via Lionsgate Play) is a loose adaptation of the British Cold War spy novel by Len Deighton that was first made into a feature film with Michael Caine in the 1960s. It isn't just full of plot twists but also scores with outstanding period styling and production design.