5 action-packed films by Guy Ritchie that are high in style
From black comedy crime drama to spy films, the 54-year-old British filmmaker explores the underworld of Britain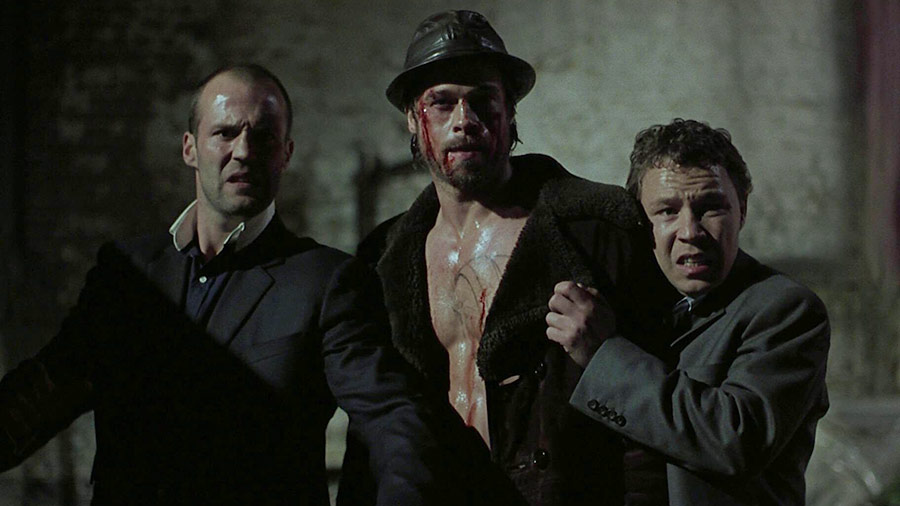 A still from Guy Ritchie's Snatch (2000).
Twitter
---
Calcutta
|
Published 10.09.22, 05:14 PM
|
---
Guy Ritchie's films, which are synonymous with high-energy style, are obviously not for everyone. That's one reason they are so remarkable. From the Sherlock Holmes films to Aladdin, the British director has produced some mammoth commercial hits.  However, his deep dive into the criminal underworld of Britain with his distinct brand of dark humour and stylised action have also paved the way for him to afford a few failed experiments like Swept Away and King Arthur: Legend of the Sword. 
Here are five action-packed heavily-stylised Guy Ritchie films you need to add to your watchlist on the British director's 54th birthday. 
Lock, Stock and Two Smoking Barrels (1998) With the black comedy crime film Lock, Stock and Two Smoking Barrels, Guy Ritchie exploded onto the film scene in 1998. Very few directors had an impact like Ritchie with their debut film on pop culture with its unique stylised presentation. The story revolves around four childhood friends and small-time crooks, who are in debt of a brutal crime boss after losing a rigged game of poker. To repay and save themselves, the four friends plan to rob a small-time gang who happen to be operating out of the flat next door.
Upon its release, the small indie film produced by Matthew Vaughn became a smash hit and subsequently a cult classic. From freeze frames to jokey subtitles to speed-ups and slo-mo sequences, Lock, Stock and Two Smoking Barrels established Ritchie's stylised exploration of London's criminal underworld and captured the imagination of the audience. This film introduced Jason Statham, a former diver, and Vinnie Jones, a former Wales international footballer to the world.
Snatch (2000) Ritchie continued his exploration of London's criminal underworld with 200o's Snatch, which featured an impressive ensemble cast of Brad Pitt, Jason Statham, Stephen Graham, Benicio del Toro, Vinnie Jones and Dennis Farina among others. The crime comedy follows three groups, as they attempt to obtain an exquisite stolen diamond that is valued in millions of dollars.
In Snatch, Ritchie backed his highly stylised outlook and combined slapstick elements with brutal violence. Upon its release, the film and Ritchie faced a lot of backlash from critics for repeating the same formula of his earlier film, but Snatch has developed a cult following. Brad Pitt as Irish Traveller 'One Punch' Mickey O'Neil steals the show with his superb rendition of the tricky Irish gipsy accent and physically demanding performance.
RocknRolla (2008) In 2008, Ritchie yet again stuck to his trademark exploration of Britain's world of gangsters in RocknRolla. The film featured an ensemble cast of Gerard Butler, Tom Wilkinson, Thandiwe Newton, Mark Strong, Idris Elba and Tom Hardy. RocknRolla follows a deep-rooted real-estate scam worth millions, which grabs the attention of a local small-time gang called the Wild Bunch, who try to steal the cash. However, things get complicated when another powerful and violent mobster tries to get his share of the loot.
The film is a witty, adrenaline-fuelled blast from start to finish, as Ritchie tries to weave a more complex web of tales. The usual stylistic choices which have become synonymous with his directorials are in full flow in this film. Butler as a Scottish gangster and Hardy as a homosexual gangster steal the show with their performances. RocknRolla has also become a huge box-office success and went on to have a solid following in the subsequent years.
The Man from U.N.C.L.E. (2015) After two successful bouts with the world's most famous detective Sherlock Holmes, Ritchie tried his hands at an espionage thriller with 2015's The Man from U.N.C.L.E. Based on the 1964 MGM television series of the same name, the film chronicles an ex-thief turned CIA (American secret service) agent and a KGB (Russian secret service) agent at the height of the Cold War. The two rival agents are tasked with finding the daughter of a missing Nazi nuclear scientist from East Germany. A series of bizarre events force the two rivals to work together to stop a terrorist organisation from waging a nuclear war.
The film stars Henry Cavill, Armie Hammer and Alicia Vikander in the lead roles while Elizabeth Debicki and Hugh Grant also feature in prominent roles. Despite its highly stylised presentation, fans of the original series were not satisfied with Ritchie's treatment and the film failed to deliver at the box-office. However, upon its release on DVD and OTT platforms, The Man from U.N.C.L.E. has gained a notable fan following. The film relies heavily on style.
The Gentleman (2019)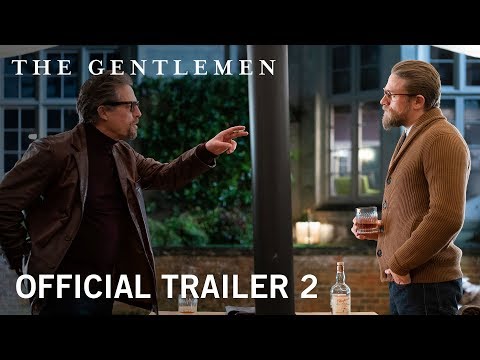 In 2019, Ritchie came back yet again to his tried-and-tested formula of gangster comedy films, with The Gentleman. The director assembled a star-studded cast of Hollywood A-listers, including Matthew McConaughey, Charlie Hunnam, Henry Golding, Michelle Dockery, Jeremy Strong, Eddie Marsan, Colin Farrell and Hugh Grant for the film which focuses on the illegal cannabis business. It revolves around an American cannabis mogul, Mickey Pearson (McConaughey), who plans to sell his profitable marijuana empire following his retirement. However, his simple plan takes a backseat when a bunch of criminal groups stimulates an array of wrongdoings to get a piece of his business.
The Gentleman became a box-office hit and its subversive brand of physical comedy resonated with the audience. For those already attuned to Ritchie's brash wavelength and style-heavy approach to filmmaking, this film is an absolute delight. The Gentleman is brash and unapologetic in showcasing the illegal world of the cannabis business. Hugh Grant and Charlie Hunnam deliver charming performances as sophisticated criminals.