Ticket to the big league
Basketball has opened up an avenue to win lucrative scholarships to the US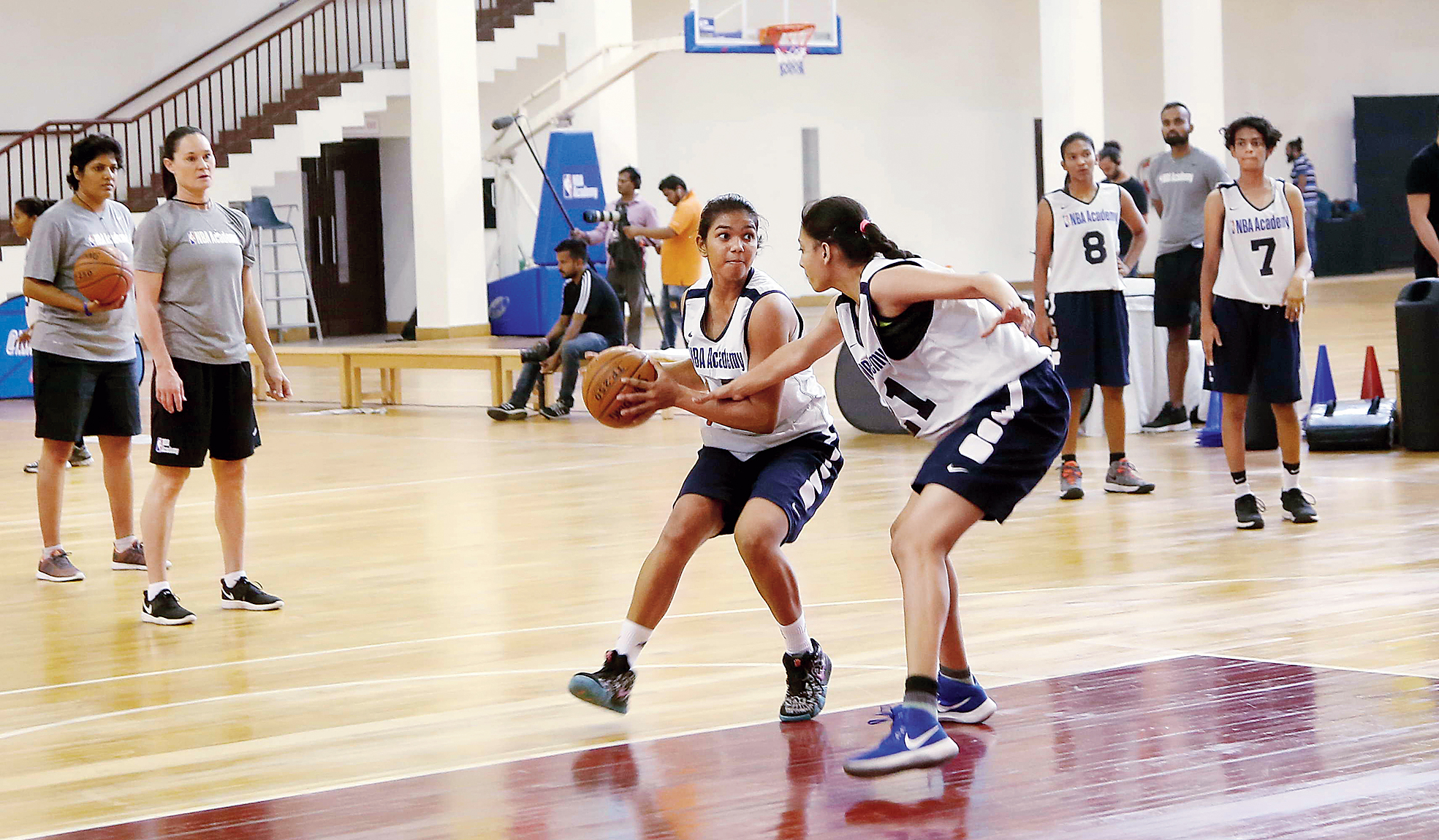 ---
---
What began as a trickle with Kavita Akula in 2010 is has now grown to as many as 10 young women from India hoping to make it into the big league of Women's National Basketball Association (WNBA) in the US. Last year, 23-year-old Kavita became the first Indian basketballer to compete in the National Collegiate Athletic Association (NCAA) Division One, the toughest and most competitive level of intercollegiate athletics in the US.
While Kavita graduated from Grand Canyon University in Phoenix, earlier this year, six women basketball players from India have joined high schools and colleges across North America, thanks to the NBA Academies Women's Program. Launched in the summer of 2018, the programme has been held across the globe in Latin America, Australia, Africa, China and India. The camps are meant for girls aged up to 17, and India has hosted three so far — in May 2018, January 2019 and and October 2019 — with 18-24 girls participating in each. Recently, Harsimran Kaur, a 16-year-old from Punjab, became the first woman player from the NBA Academy Women's Program to be invited to The NBA Global Academy in Canberra, Australia.
Kavita was the first Indian basketball player (male or female) to receive a full scholarship to Grand Canyon University — a NCAA Division One college — and successfully graduate from it. Her path was not easy, the 23-year-old native of Bhilai in Chhattisgarh had to face a number of challenges. First, she is considered "small" — just 5 feet 5 inches — in a sport dominated by the unusually tall. Also, her small town had only one basketball court and she had to cycle three kilometres to it. And since she was from a financially weak family, not only did she have to work at her lessons alongside her sports training but she also had to get a job.
"Kavita didi" is a huge inspiration for budding stars such as Khushi Dongre, a 18-year-old from Aurangabad who was recently signed on by ASA College in Miami. She has represented India in Under-18 basketball tournaments and participated in the NBA Academy Women's Program. Says Khushi, "It was not so difficult for me to pursue a career in sports because most of my family members, including my grandparents, were sportspersons." Her father's dream was to play for the country and be known internationally for it. "I am happy that I am getting closer to accomplishing my father's dream."
These young guns have chosen the US because it is basketball country. There are structured competitions at the school, college and professional level. Moreover, there are lucrative college scholarships, sports bodies, deals from sports good manufacturers and assured jobs.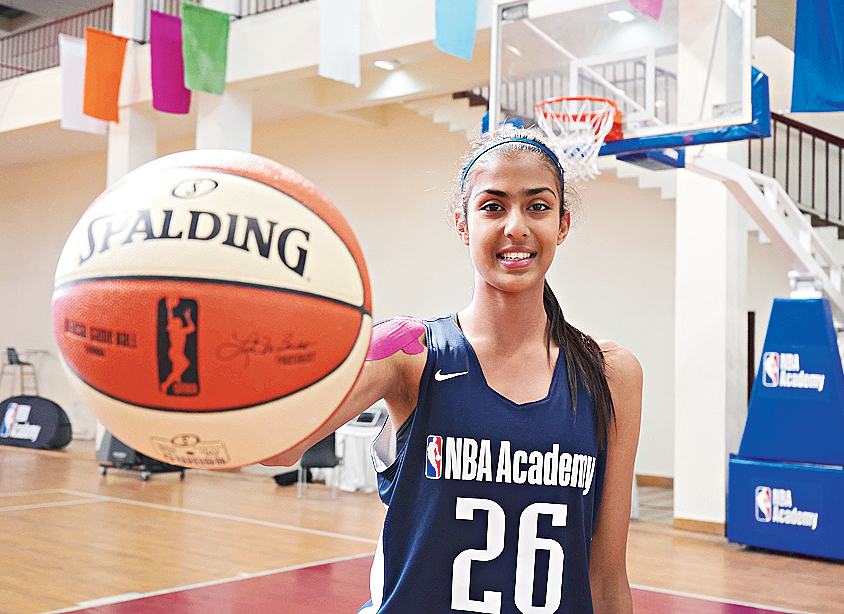 Sanjana Ramesh, a 18-year-old Chennai hoopster, is now a student of North Arizona University on a scholarship. She is majoring in business management and has a minor in sports medicine and physiotherapy.
"I'm happy to be part of a university that gives me the opportunity to train under qualified and supportive coaches. Even when I had to go through a crucial ligament surgery, the coaches were very supportive and motivated me," she says.
Sanjana has being paying attention to her studies too. She has maintained good grades and plans to do her master's in the US too. She says, "After that, my plan is to either stay back in the US or move to Russia or Europe to pursue the sport. During this period, I also wish to visit India to play in the international meets."
Asmat Kaur Taunque, 16, plays for the Lawrenceville School team in New Jersey. Born in Chandigarh, she has maintained an impeccable academic record through her school years, along with training at the India camp and the NBA Basketball Without Borders Camp. She played for India at the Under-16 Fiba Asia Cup in 2017. She says, "Lawrenceville is among the best private high schools in the US and has a perfect balance of academics and sports (typically basketball). I'm in the 11th grade and wish to study science, particularly chemistry."
Asmat loved playing basketball since she was a child and took it up seriously when she was 13. Her dream is to be part of the WNBA big league. However, she doesn't want to skip academics. Her tip to budding hoopsters in India: "It is important to be a good student-athlete to get admission in a good school or college in the US. Grades matter as much as one's achievements in sports. One must maintain a balance and focus on both."
So if you love shooting hoops and have decent grades, you could try for a sports scholarship.