A research career in physics
Q&A for You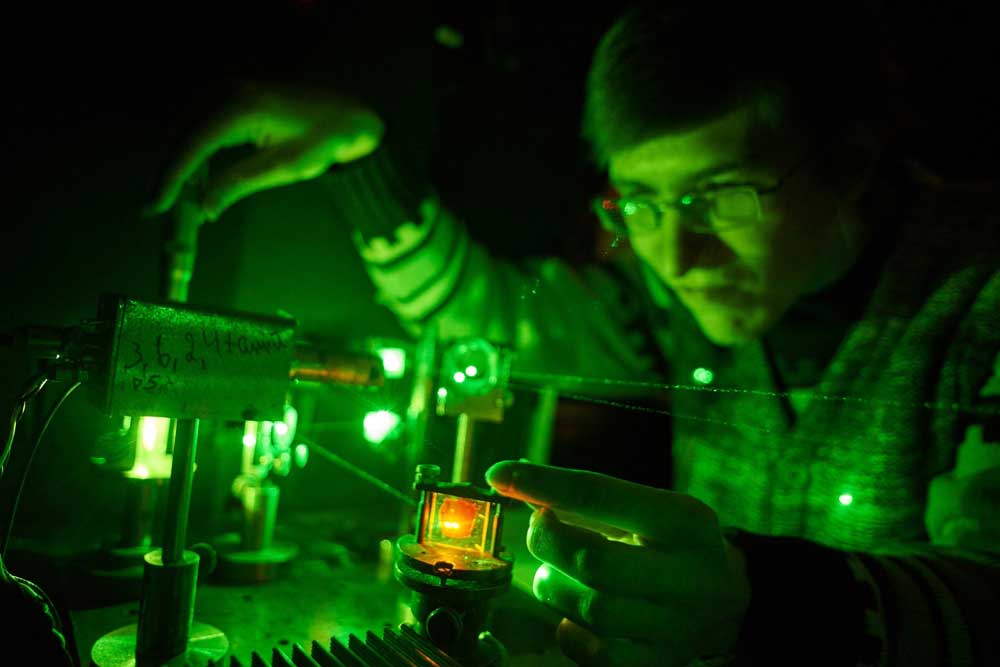 A research career in Physics will require you to complete a bachelor's, master's and doctoral programme in the subject.
(Shutterstock)
---
Published 26.03.19, 05:23 AM
|
---
Q I passed Madhyamik with 90 per cent marks and am now studying in Class XI. I want to eventually take up research in Physics, preferably with a scholarship for higher studies. My problem is that I don't want to share my room with anyone. My parents are always scolding me because of this. What is the way out of it?
Kallol Mondal
A research career in Physics will require you to complete a bachelor's, master's and doctoral programme in the subject. Since you are still in school, I would suggest that you concentrate on what you want to do next. After completing each course or degree, you will be faced with a plethora of options and can choose the most appropriate one at that time.
I think that at 18 it is best to figure out what you will do at 20 and not worry so much about what you will do at 25. I am sure that as you grow and mature, you will be able to help your parents see what interests you.
As for your inability to share a room with anybody, please talk to your parents honestly about what is bothering you. If it is a matter of noise, maybe a pair of headphones can solve the problem. But if it is something deeper, please bring the problem to the attention of your parents and seek their assistance in solving it. Negotiating with parents and siblings is an important life skill but setting boundaries in your personal space is also important.
English Vinglish
Q I am an English Honours graduate from Calcutta University and am currently preparing for competitive exams. I am confused about what to do next. Can you suggest courses that would help me get a decent job other than in a BPO?
Moumita Nandi
The great thing about learning a language is that it helps develop your critical thinking and analytical ability because every time you read a piece of prose, you have to attempt to understand it from a historical or sociological perspective. English also helps improve your communication skills. Both writing and speaking in English is useful in various professional settings. Owing to the skill set you acquire while learning English, you could consider careers in journalism, mass communication, marketing, social media marketing, law, management, human resources and public relations.
If you are interested in teaching, you could continue to study English and explore the possibility of teaching English to non-native learners. And if you have an affinity for learning a language, you could try learning other languages as well. Knowing a handful of languages can give your career the wings you desire.