Q&A: On flexible learning and history of success
Get your suggestions from the right person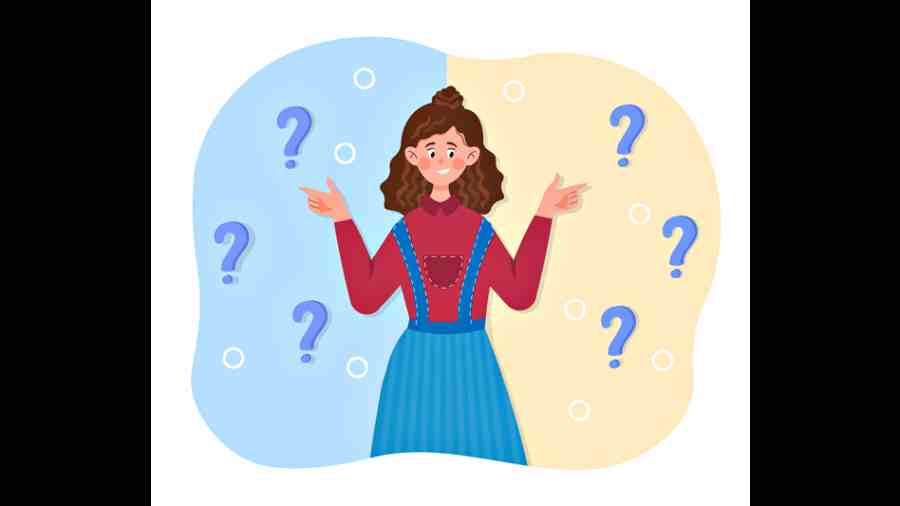 A bachelor's degree in history will open many doors for you
Sourced by The Telegraph
---
Published 25.10.22, 06:10 AM
|
---
Fun, flexible freelancing
QI am 22 years old and have passed Class XII through NIOS with an average of 64.6 per cent. Due to an illness, I am extremely weak physically and can rarely step outdoors but I would still like to pursue graduation. I am very good at English and enjoy the subject; at present I am volunteering at an NGO and do content-writing for them. Can you please suggest a profession or two that I could take up in the future? Please tell me the subjects I would need to take up for it. Would you also recommend the best institutions to study them in? (Name withheld, Calcutta)
I think it's very brave of you to want to continue your education and pursue a career despite the physical challenges that you are facing. This determination will stand you in good stead in whichever field you finally choose.  If you are interested in English and writing, there are several job profiles that you can consider. You can work as a content creator for a company. You can also work in social media, public relations or advertising. Given your condition, you may want to start on a freelance basis, as it will give you some amount of flexibility. You could also do a course in video editing or Photoshop. This combination of writing and photo or video editing skills is much sought after and you will find many jobs in this field. You could think about doing a bachelor's in English literature or social media from a college near you. You could also look at other options such as Coursera, Udemy and Skillshare that offer short-term courses in writing and video editing. Simplilearn.com has some digital marketing and social media courses. British Council too offers many such courses both online and offline.
History of success
Q) I have recently taken admission in a college affiliated to the University of Calcutta to graduate with honours in History. I had taken up humanities in Plus two but my ISC result was not that satisfactory (80 per cent aggregate). Could you suggest a few possible career paths for me?
Debdutta Chatterjee, Sodepur
A bachelor's degree in history will open many doors for you. Armed with such as degree, a plethora of professions will be available to you. You can choose to become an archaeologist, historian, archivist, museum curator or cultural heritage manager. Of course, a bachelor's degree will only be the first step in that case. For a career in fields such as archaeology, you would have to study further — up to the master's or PhD level — to get a good job. After this programme, you can also get into other areas such as journalism, advertising, social media or public relations. You could also pursue a law degree after graduation as history forms a good basis for further studies in law. Some students opt for the Civil Services examination after gaining a degree in history. Therefore, a degree in history gives you a wide choice. The career you should take up depends on what you are interested in doing and where your skills and aptitude lie. That is something only you know. Assess your personality, interests and abilities in order to choose a career path that is just right for you. If you have doubts, ask for help from people who know you well.
Nina Mukherjee is a career counselor and certified psychometric assessor. She conducts workshops in various areas for students. Mail your queries to telegraphyou@gmail.com with "Ask Nina" in the subject line. Don't forget to add the name of your school or college and a contact number