Hope for the best
Riya Popat, a postgraduate student at Queen's University in Belfast, UK, on the return of the two-year post-study work visa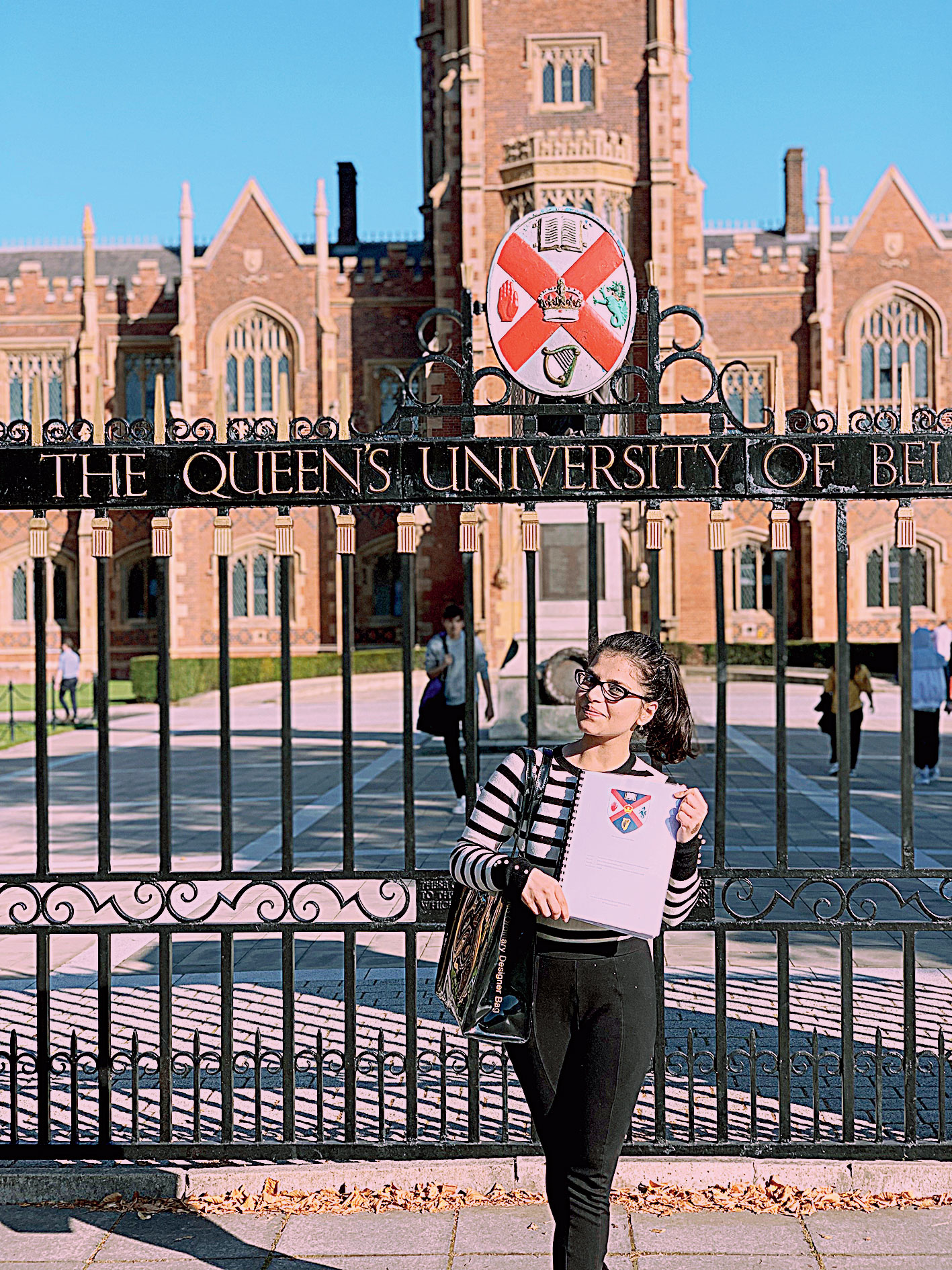 ---
|
Calcutta
|
Published 23.09.19, 09:18 PM
---
How will the new work visa rule benefit Indian students?
The new visa rule will give all international graduates two years for their job search. The current policy allows students only four months to land a job, six months in the pilot scheme. The new policy will attract more Indian students to the UK over Australia or Canada. It will definitely give a sense of security to a student who aims to study here and find a job. While looking for a job, students can also pursue internships, granting them required work experience and exposure to the UK work culture, which is a big charm of the decision to study here.
How does this rule impact Indian students already studying in the UK?
It does not have any impact on them. This is actually disappointing news for current students; most of us wish that a clause had been incorporated to extend the new rule to us. The new rule is applicable only to students who will join British universities in September 2020 and later.
What could be the pros and cons of this new rule?
As far as students are concerned, the new work visa rule will make forking out the expense of a British education more palatable. The biggest pro, of course, is the chance of working in the UK after completing studies. But post Brexit, the UK will have to let some great professors go, so students might have to settle for lower quality education with the goal of landing a job at the end of it. Also, a host of companies will be quitting the UK with Brexit, so job opportunities may be limited.
For the UK, it is all pros. The country is trying to maintain its finances by marketing its august academic traditions such as those followed at Oxford University or the London School of Economics. Moreover, the UK will be getting cheap labour as a lot of foreign students would be ready to work for minimum wages.
What will be different? How good/bad was it earlier and how will it be now?
Earlier, it was tough to land a job; students burnt a hole in their pockets but got little time to land a job. Nevertheless, as I said earlier, most big companies are planning to leave the UK or move work out of it, so I doubt there will suddenly be a cornucopia of jobs available. However, it would definitely not be an impossible task to find work, especially since UK would obtain cheap labour.
It is difficult to predict what Brexit will spell for the UK in general, and the student community in particular. It could be a boon or turn into a bane. I am hoping for the best for both international students and the UK.