Giving money to beggars is a stupid idea
Readers of You give their feedback on this week's topic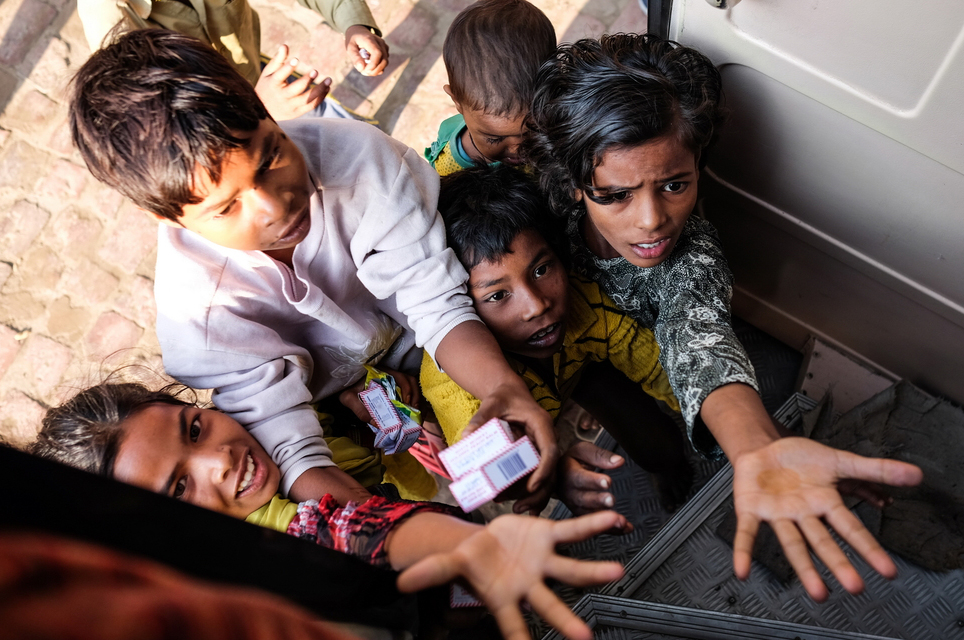 ---
Published 13.11.18, 11:24 AM
|
---
Giving money to beggars will never teach them to be self-sufficient. It will encourage them to stay on the streets and beg all their life.
Agnidhro Ganguly,
First year, Techno India Salt Lake, Calcutta
Begging has become a pity market. Giving money to someone who has no contribution towards the society is stupid. It's an insult to the small-time vendors and workers, who burn their oil to earn money and make their ends meet.
Piyush Nawalgaria,
The Bhawanipur Educati-on Society College, Calcutta
We don't know if they are really beggars or homeless or just too lazy. If you want to help them, the best thing to do is to donate to the charities set up to assist them.
Tauseef Sehar,
Kendriya Vidyalaya Latehar, Jharkhand
Begging hinders the progress of a nation. Instead of giving them alms, we should appeal to the government to provide them with suitable jobs.
Shramana Paul,
G.D. Birla Centre for Education, Calcutta
The people we call beggars have bargained for their decorum, sold out the last iota of their dignity and found the easy way out to earn money. Able-bodied people choose not to work and grab a share of others' hard-earned money.
Sisilia Banerjee,
Bethune College, Calcutta
Most of the times, begging is a scam. They are part of organised gangs and many deliberately disfigure themselves. Children are forced into begging despite their ability to earn by working hard.
Payal Roy,
Shri Shikshayatan College, Calcutta
No
No one begs out of choice. Either they are forced or situations lead them there. One should think about the social injustice that has caused many of our brothers to be reduced to beggars. One should always think about the physically handicapped people who have become beggars by accident. They are unable to earn their own bread.
Souhardya Dey,
Vidyasagar Metropolitan College, Calcutta
Giving money to beggars is equivalent to going to the temple. They live in inhuman circumstances. If we can help in a small way, we should. In the process, we can give back to humanity.
Ananya Dutta,
Dibrugarh University, Assam
Next issue: Prayer in any form should be prohibited in schools
Hold strong views on this topic? Write in with your phone number, address, school/college and year to telegraphyou@gmail.com. The best answers for the motion and the most cogent arguments against it will be printed here