Fit for service: offshore platforms
Campus Buzz | Researchers at IIT Guwahati have come up with a natural way to treat acid mine drainage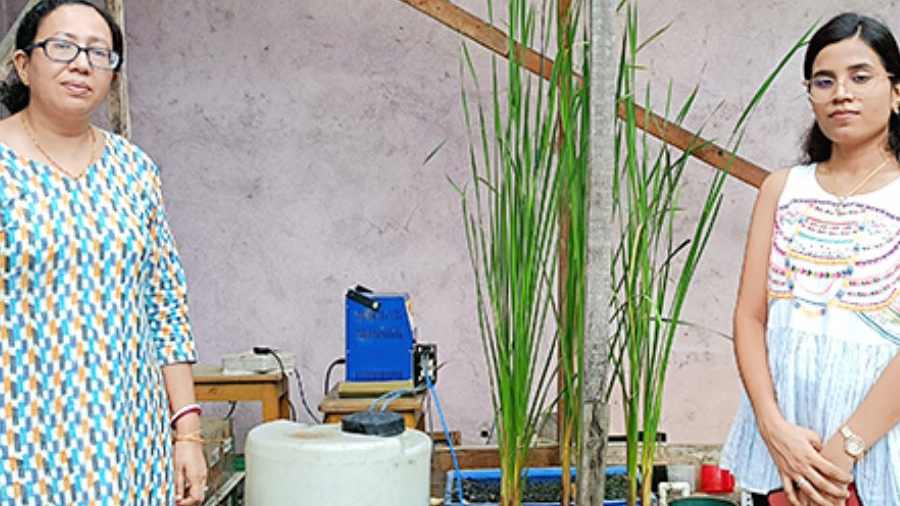 The preliminary findings show that there is enough potential to conduct a large-scale fieldstudy of the process
Sourced by The Telegraph
---
Published 19.07.22, 03:51 AM
|
---
One major environmental disadvantage of coal mines is acid mine drainage (AMD) — the wastewater that is extremely acidic and has high amounts of sulfate, iron and other toxic heavy metals. Now, researchers at the Indian Institute of Technology in Guwahati have come up with a natural way to treat the pollutant. It is the first time bioremediation — using biological processes to correct an issue — has been considered for AMD. The lab-built wetland successfully eliminated sulfate and metals from AMD and turned its pH from 1 or 2 to a neutral 6.5.
The construction of such wetlands near the mines will help control water pollution and improve water quality in the region. Prof. Saswati Chakraborty of the department of civil engineering and her research scholar, Shweta Singh, conducted a laboratory-scale study using plants commonly found in the marshy area on the campus to construct a miniature wetland. The scientists developed a biochemical mechanism to study the different processes that occur in the wetland.
The preliminary findings show that there is enough potential to conduct a large-scale fieldstudy of the process. Fit for service: offshore platforms The Indian Institute of Technology Madras (IIT Madras) has developed an indigenous lifecycle management system for Oil and Natural Gas Corporation (ONGC) to reduce the cost of maintenance and rehabilitation of offshore oil platforms. ONGC operates more than 330 offshore platforms that are responsible for the production of around 70 per cent of crude oil and 78 per cent of natural gas of ONGC's domestic hydrocarbon supply.
When installed, the platforms were designed to operate for 25 years but more than half of these platforms have now outlived a quarter century. It is, however, much more cost-effective to keep them functioning rather than decommission these aged platforms. The Structural Integrity Management System, or SIM, was developed by the Offshore Structures Group at the department of ocean engineering and provides a proactive approach to monitor, evaluate and assess structural condition and establish a procedure to validate the fitness-for-service of an offshore structure. It has a large database management system that holds crucial information about structural and design-related data, which can be extracted at the click of a button, saving considerable time and effort. SIM will implement the engineering, inspection, maintenance, monitoring and remediation activities required to demonstrate the fitness-for-service of a structure throughout its life and prevent or mitigate severe or catastrophic health, safety, environmental, or structural events. Dhruv Sharma (sitting centre in pic), a seventh-semester student of computer science and engineering at the International Institute of Information Technology (IIIT) in Bengaluru, won the first ever Praxis Data Science Student Championship-South Zone Challenge. The challenge was run in a hackathon format, which went live online on May 12, 2022. Given the staggering response, entries were allowed till the first week of June, when nine finalists were chosen from the 550 entries. The finalists were invited for an offline event in Bengaluru, where they had to answer two analytical questions, on the basis of which the winners were chosen.