We in their eyes
The Telegraph brings you some of the shots of Indian life that are on display at the Indian Museum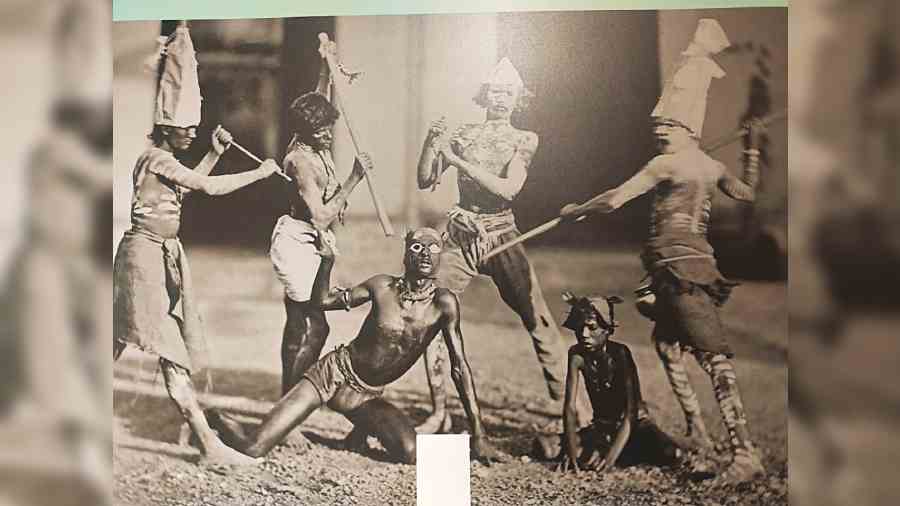 Devil Dancers was shot by an unidentified photographer in Calcutta sometime between 1900 and 1943
Courtesy, Collection Musée du Quai Branly – Jacques Chirac
---
Published 25.12.22, 05:40 AM
|
---
The replica Rampurva bull on the landing of the left staircase of Calcutta's Indian Museum appears to nudge every visitor to a photo exhibition on the first floor. Convergence is so titled because it brings together at multiple levels the photographic pursuits of lensmen from France and India. The exhibition is also a convergence of celebrations — the 195th anniversary of the first photograph ever taken in 1826/27 by Joseph Nicephore Niepce and the 75th anniversary of Indian Independence.
Convergence travelled from Ahmedabad to Bangalore to Chennai to New Delhi before it arrived in Calcutta as part of the fourth edition of Bonjour India, a pan-India festival for the arts.
Some of the French photographers whose works are on display are Louis-Theophile Marie Rousselet, John Baptiste Oscar Mallitte, Marc Riboud and Bernard Pierre Wolff. The exhibits enlarged to life-like size have been collected from prominent museums in France.
The Telegraph brings you some of the shots of Indian life that spoke to it.