The fine jewellery collection by Darshanaa Sanjanaa keeps up with the trend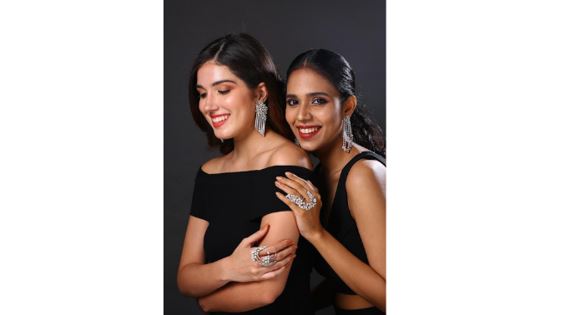 ---
Published 19.05.22, 11:13 AM
|
---
Do you think that keeping up with the jewellery trend is a snip? Well, yes it is! With the terrific jewellery items of Darshanaa Sanjanaa Jewellers, following the trends is easy-breezy. They have designs that entice the attention of both young and mature people. And how? By fusing traditional designs with trendy aspects, Darshanaa Sanjanaa creates the most fashionable piece of fine jewellery.
Sneaking a look at Darshanaa Sanjanaa's stylish jewellery collection…
Ornate necklace sets. 
The necklace sets by Darshanaa Sanjanaa are exemplary of elegance. They have a slew of intricate collections of this jewellery, from diamonds to gold and everything in between. The items are designed by following the latest trends and designs suit the choices of every woman. 
Bracelets and Bangles
If someone knew about making the most luxurious and debonair bracelets, it would have to be Darshanaa Sanjanaa Jewellers. They are the best pieces of jewellery by them when you want to create a style statement, especially the diamond bracelets. Speaking of their bangles, Darshanaa Sanjanaa's gold collection of embellished bangles is perfect for any occasion. From overmuch blow-by-blow to modest designs, Darshanaa Sanjanaa has everything that matches your mood. 
Rings 
Darshanaa Sanjanaa Jewellers knows a thing or two about making timeless rings. They are so good at it that they are second to none. Chunky to classic and embedded with stones or diamonds, Darshanaa Sanjanaa has got every type of ring. You can accessorise them with your outfits for any occasion and watch them work their magic on your overall appearance.
Besides all the central collections of definitive jewellery, Darshanaa Sanjanaa has many other items like earrings and studs, chains, watch charms and bridal collections. The creative director of Darshanaa Sanjanaa, Darshana Aswani, makes sure to keep the designs of jewellery exceedingly impressive, high-class and decorous. They are always eminent when it comes to bespoke jewellery. 
Founded by Kaushal and Raveena Aswani, Darshanaa Sanjanaa Jewellers has been in the market since 1992. Over the growing years, they have also spread their charm in the Bollywood industry. Renowned actresses like Kiara Adwani, Athiya Shetty, Madhuri Dixit, Asha Parekh, Katrina Kaif, and many more have been spotted in Darshanaa Sanjanaa's trendy collections.