Onion oil for hairfall
It works wonders for the scalp, but requires a lot of patience as its pungent smell tends to stay on despite two or three washes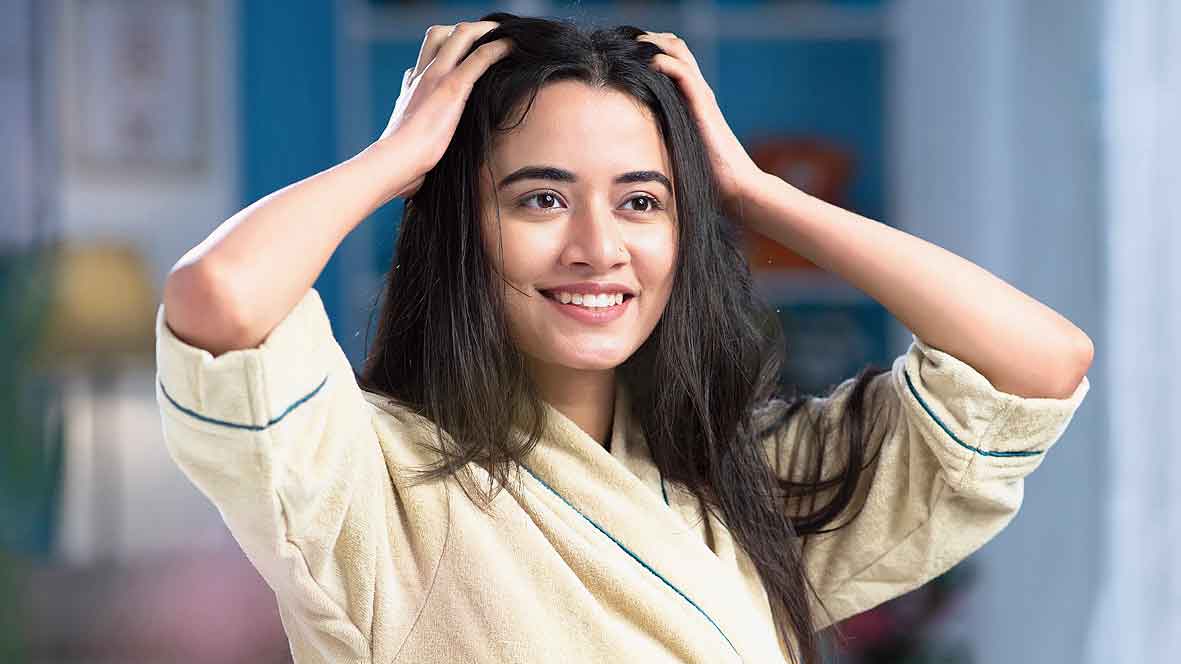 ---
Published 25.02.21, 02:33 AM
|
---
It works wonders for the scalp. But it requires a lot of patience. And it comes with a pungent smell which tends to stay on despite two or three washe
A major problem in our life is hairfall. An overwhelming number of people suffer from it. Onion juice is an age-old solution. It works wonders for the scalp. But it requires a lot of patience. And it comes with a pungent smell which tends to stay on despite two or three washes.
You can use onion oil in place of juice. Onion oil is rich in nutrients like Vitamin C, Vitamin B6, potassium and makes roots stronger, hair growth faster and prevents hairfall, without having any pungent smell. You can buy onion oil or make it at home.
BENEFITS
1. Its nutrients activate the scalp and help faster growth of hair.
2. It is rich in sulphur, which helps to prevent breakage and thinning.
3. It retards premature greying.
4. Onion oil keeps hair healthy and scalp pH balanced. 
5. Improves hair texture.
6. Fights bacterial infection.
HOW TO MAKE ONION OIL AT HOME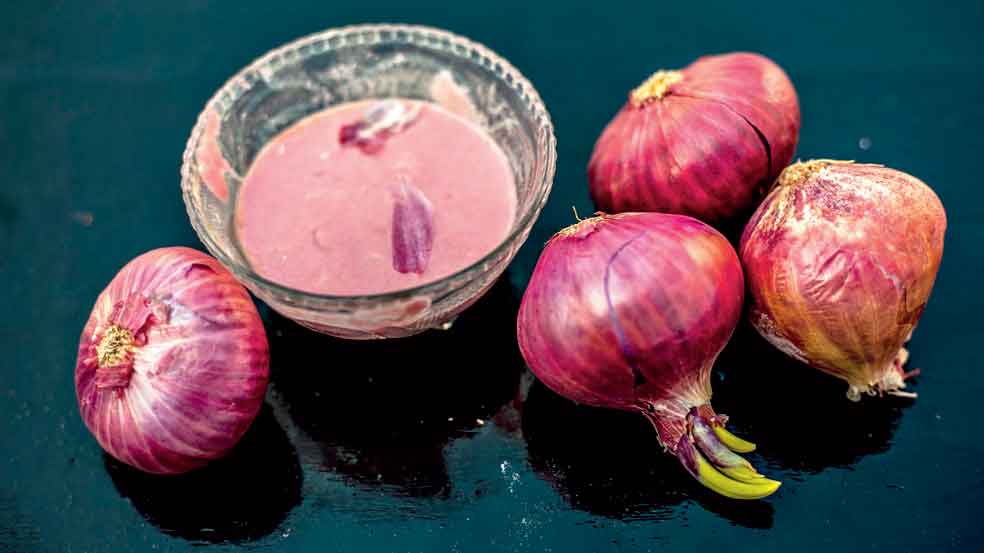 Make onion paste or extract the juice from the paste. Warm some coconut oil in a pan and slowly mix in the paste or the juice.
Stir it for 3 to 5 minutes and cool it down. Store it in a non-metallic bottle. It will stay for 6 months. Apply the oil on the scalp for 2 to 3 hours and wash your hair with a mild shampoo. Apply conditioner. Repeat twice a week and see the difference.
The columnist creates a range of hairstyles at Ishrat's Hair & Skin Studio, Lord Sinha Road, Calcutta, which is now also offering online consultation. Contact @inshratansar