Mind muscles
Erno Rubik, creator of the world's most famous cube, talks about his 'boy' being 'middle-aged' now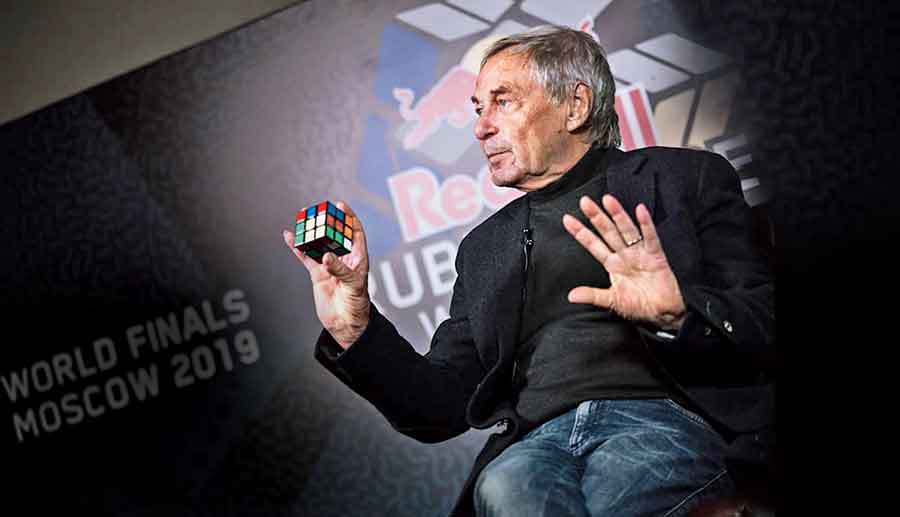 ---
---
You can always search on the Internet for the easiest way to solve the Rubik's Cube but what the tutorials won't tell you is that there are 42 quintillion possibilities, but only one correct solution. I was content with solving only one side of the Cube with this strange trick my sister taught me. "What about the rest?" I asked. Her response? Poker face. But if you're feeling bummed about not being able to solve the Cube, please know that the inventor of the famous three-dimensional toy took a month to solve it himself. Erno Rubik is a 76-year-young man from Budapest, Hungary.
From the inception of the Rubik's Cube till today, an approximate 350 million cubes have been sold around the world, leaving out imitations. Rubik was always fond of puzzles and solving problems as a kid, so when he first invented the Cube in 1974 it only made sense for the toy to sell out when it reached the shelves in a Hungarian toy shop in 1977, although it was not something he expected.
While most see the toy as, well, a toy, it means much more to its inventor. He believes it acts as a metaphor for the human condition and he has much care for the Cube and feels a deep sense of responsibility for it. The Cube that was his "baby" is now "middle-aged" and that it poses as "healthy microcosm of both success and failure".
In his recent book, Cubed: The Puzzle of Us All, which was released in September, Rubik goes into detail about his invention and how he became the man he is today due to his childhood obsession. t2oS caught up with the Hungarian architect during the Red Bull Rubik's Cube World Cup where amateur and professional speedcubers from around the world faced each other off in the digital, global and local qualifiers to battle it out in the finals, which was held yesterday.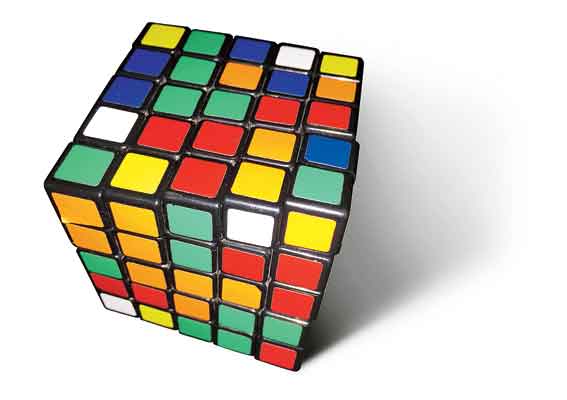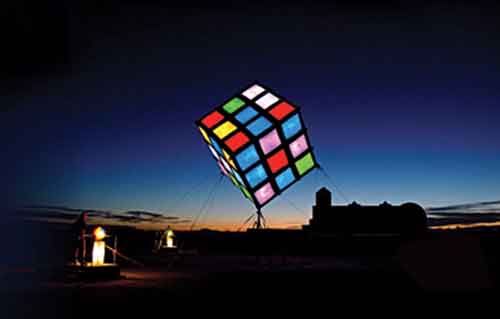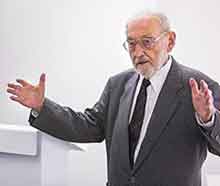 What is your opinion on the Red Bull Rubik's Cube World Cup and how will it help amateur as well as professional speedcubers?
I am delighted to see the commitment and tremendous success of Red Bull in making speedcubing a spectator sport. Not only are these events impeccably organised, but these are also promoted wonderfully, so cubing reaches ever-new audiences. I also welcome the overall message that the world's leading promoter of often extreme physical accomplishments is now also focusing on mind games. And I am especially pleased that Red Bull does go the extra mile to welcome more female athletes to cubing. Finally, the fact that Red Bull succeeded to relocate live competitions to the online space saved the day for cubing in these strange times.
In your recent book, Cubed: The Puzzle of Us All, you wrote: "It is an ingenious mechanical invention, a pastime, a learning tool, a source of metaphors, an inspiration." In what way has the Cube been a learning tool, a source of metaphors and an inspiration in your life?
Puzzles bring out important qualities in each of us — concentration, curiosity, a sense of play, the eagerness to discover a solution. These are the very same qualities that form the bedrock for all human creativity. Puzzles are not just entertainment or devices for killing time. For us, as well as for our ancestors, they help point the way to our creative potential.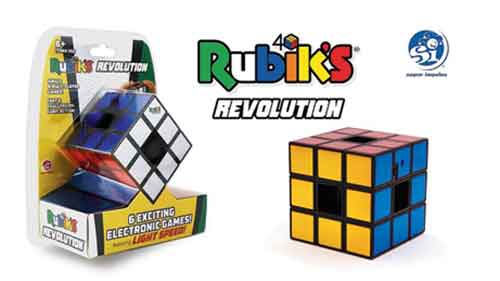 Tell us how you put together a vibrant three-dimensional toy.
Back in 1974, I was a young adjunct professor of design in my hometown, Budapest. I was trying to explain descriptive geometry, focusing on the movements of three-dimensional objects. That is very hard to do just verbally, so I was thinking about how to illustrate those concepts using actual objects that were fit for the purpose. This is how the first idea of the Cube emerged. It took me a few months to come up with the first prototype. I tried using wood, rubber bands and paper clips to make a prototype. I needed some kind of coding to bring sense to the rotations of the cube, so I used the simplest and strongest solution: the primary colours. Once there, it immediately hit me as a possible puzzle of potential interest to a slightly wider audience than my class of students.
The Cube that used to be your "boy" is now "middle-aged". Could you explain to us this transition and also why you see the cube as masculine?
There are some languages that have genders, and in these languages the word "cube" is almost always masculine — 'le cube' in French, or 'der Wu¨rfel' in German, for example — so when I refer to the Cube, I use that distinction. He is my boy. If you take a ball in your hand, it is a totally different feeling: soft, supple — a cube is a boy with edges and muscles. Even as much as he has defined my life for nearly half a century, I can still be caught off guard by discovering some unexpected quality or character in him.
Facts in a cube
In 1974, Erno Rubik develops a movable art piece for his students in architecture. Erno's prototype Cube did things that the world hadn't seen before. It twisted and turned and yet it didn't break. Adding 54 colourful stickers to the six sides gave the puzzle its iconic look.
In 1977, The Magic Cube is manufactured in small batches and becomes more and more popular in Hungary during the late 1970s.
The Magic Cube is demonstrated at international toy fairs, including those in London, Paris and New York. In September 1979, the toy is spotted in Nuremberg by toy specialist Tom Kremer . His vision was to commercialise the Cube and sell it to the world. He signed a worldwide distribution license.
In 1980 the Ideal Toy Company agrees to sell The Magic Cube but wants its name changed. The toy gets relaunched as Rubik's Cube, weighing half as that of its original model.
Rubik's holds the first World Championship in Budapest, Hungary, on June 5, 1982. Minh Thai of the US is the inaugural winner with the result of 22.95 seconds.
Rubik launches The Snake and Magic, two more toys, which sell millions worldwide and relaunches the Rubik's Cube in major markets.
Disney Pop Century Resort (in the US) launches in 2003, featuring a Rubik's Cube statue.
An electronic product called Rubik's Revolution is launced in 2007.
A recreation of the Cube called Groovik's Cube 40' Statue is featured at Burning Man festival in USA in 2009.
In 2015, the World's fastest 'single solve' title is awarded to Lucas Etter who creates a record of 4.9 seconds.
In 2017, the speedcube is launched with the help of Rubik's and GAN (a puzzle brand created by Ganyuan Jiang), also called the GANCube.
There's a 17x17x17 version. There are many variations and adaptations of the Cube: there are 2x2x2 Cubes, 4x4x4 Cubes, 5x5x5 Cubes, 6x6x6 Cubes, 7x7x7 Cubes, pocket Cubes, keychain Cubes, edible Cubes, electronic Cubes, tactile Cubes, MP3 playing Cubes, among others.