Danish music streaming app Moodagent lands in India to capture your mood
Tapping on the 'mood' icon takes the user to a page where there are five sliders — sensual, tender, happy, angry and tempo and you can turn up or down each slider to set the mood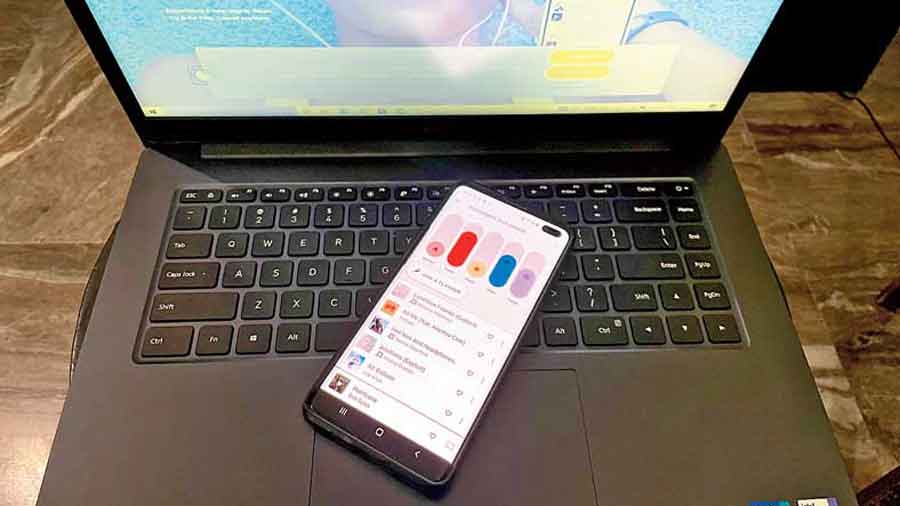 The music streaming app Moodagent uses AI to gauge your mood.
The Telegraph
---
Published 20.08.21, 11:20 PM
|
---
A new and unique music streaming service has arrived in India. Called Moodagent, the Copenhagen headquartered company foray into India is a part of expansion plans into the Asia Pacific following success in Europe and the recent launch in Australia.
In a world dominated by Apple Music and Spotify, Moodagent has a twist in its tale in the form of the algorithm running the show. Usually, on other streaming services, a song is played while the follow up somewhat ties in with it. On Moodagent, it's your mood that sets the pace.
Tapping on the "mood" icon takes the user to a page where there are five sliders — sensual, tender, happy, angry and tempo. You can turn up or down each slider to set the mood. Something like being miffed with the boss deserves a slight pump up to the "angry" slider while finding the neighbour dumping garbage in your backyard can dial up the slider to eleven. It's also possible to have a mix of happy and angry or perhaps some tempo to go with tenderness. It's unique. Artificial intelligence is at play to examine the qualities of music you listen to and it takes into account the music preferences you have shared with the app while signing up.
On choosing full-on anger, I was given a playlist that started with She's Just Killing Me by ZZ Top and then pacing through Kittens Got Claws by Whitesnake and Wang Dang Doodle by Ted Nugent. Adding a pinch of happiness, brought in Freedom by Jimi Hendrix and Country Boy by Roy Buchanan. In comes a sprinkling of tempo, adding to the playlist Iko-Iko by Warren Zen and Upfront Blues by Jefferson Airplane. The mood mixer — if we can call it that — keeps getting better as one uses the app day after day. You can also take the old-fashioned way of finding a song or singer. Where the mixer really helps is finding random music that one is almost certain to enjoy.
To test the water, you can sign up for a 14-day free trial during which there is no need to furnish credit/debit card details and is followed by a premium subscription model of Rs 119 a month. The question is whether that's worth it.
The service has a frew drawbacks at the moment. First, there is very little in way of Indian catalogue. So, tough luck if you are keen on Bollywood or Indian indie music. Perhaps the company will strike up deals and we would get to see an Indian catalogue in the near future. Second, the one-price-fits-all model is taking a backseat globally. Every other streaming service is offering several tiers to reel in users. Third, searching for an artiste like Bob Dylan or Madonna throw up the hits and then a list of albums but that doesn't cover the entire catalogue. And we couldn't find The Beatles, though individual members of the group are covered. To be fair, The Beatles arrived on Apple Music and Spotify only in 2015. If Moodagent comes up with a few subscription tiers for a price-sensitive market like India, perhaps things will work in the company's favour.
The Moodagent India office is being led out of New Delhi and Mumbai, headed by Jyoti Handa, who has more than a fair bit of experience in the tech sector. Right, it's time to turn up the "tempo" slider and listen to A Well Respected Man by The Kinks.