Calcutta's Bible Society: A chapter, reopened
The number of Bibles distributed from the Calcutta office between April 2017 and March 2018 was 21,430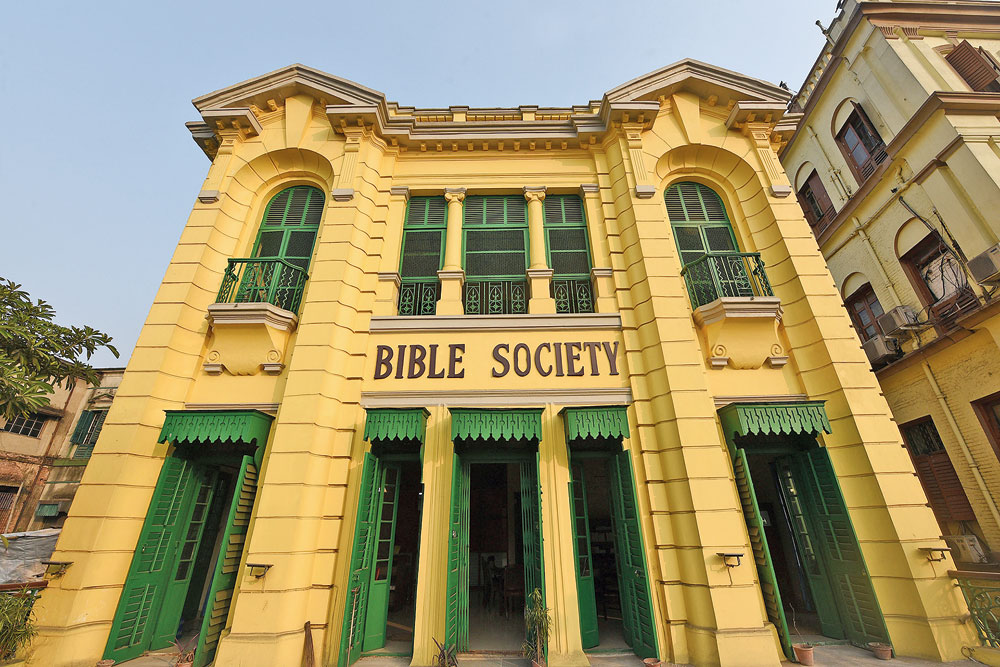 ---
Published 05.01.19, 07:17 PM
|
---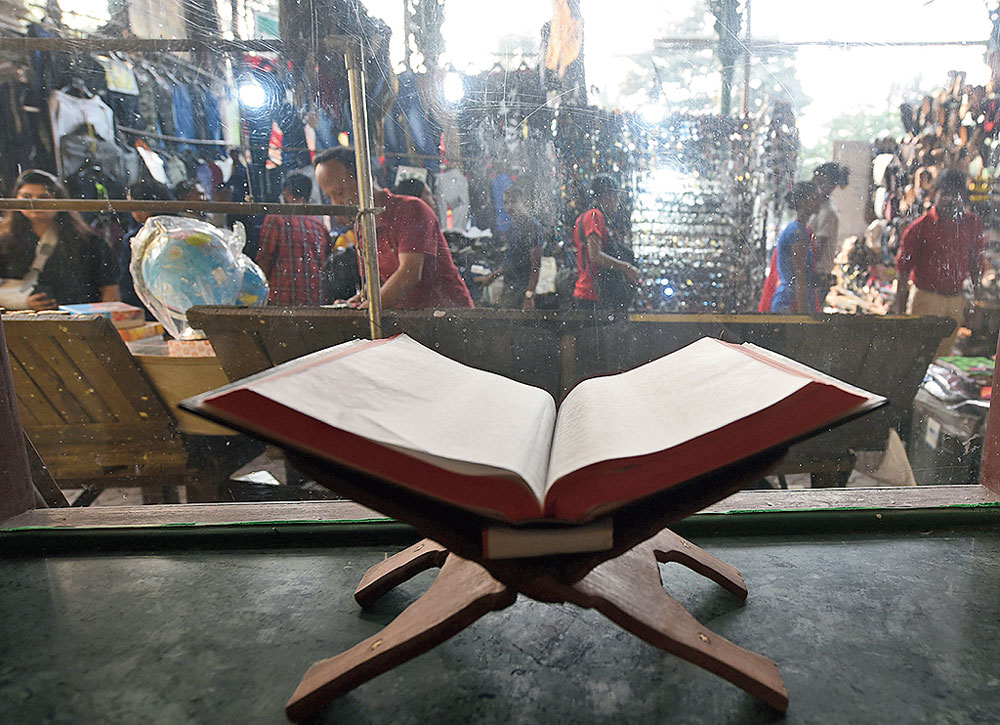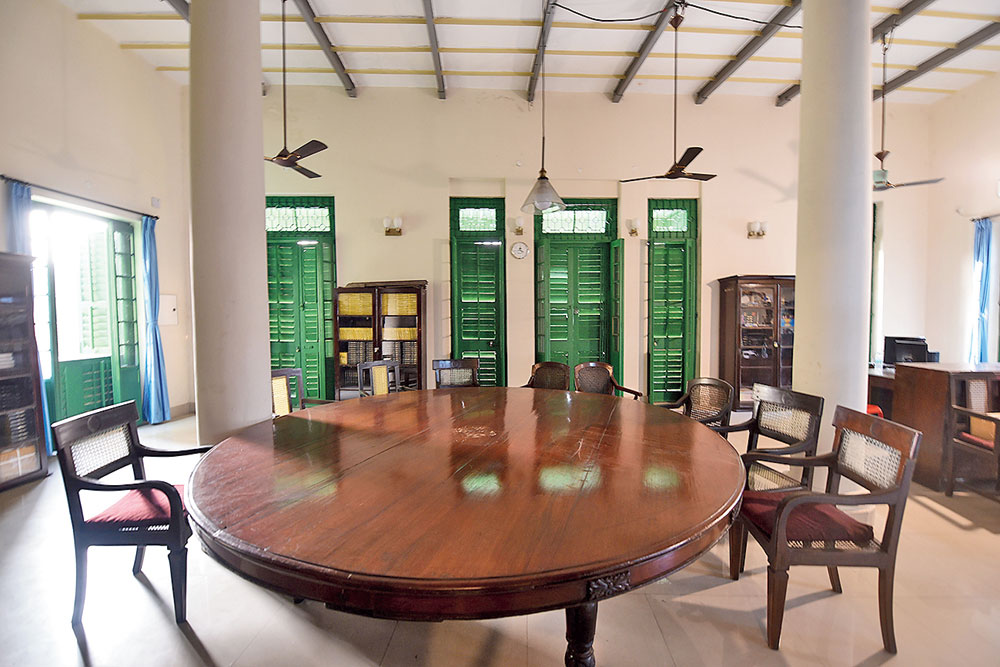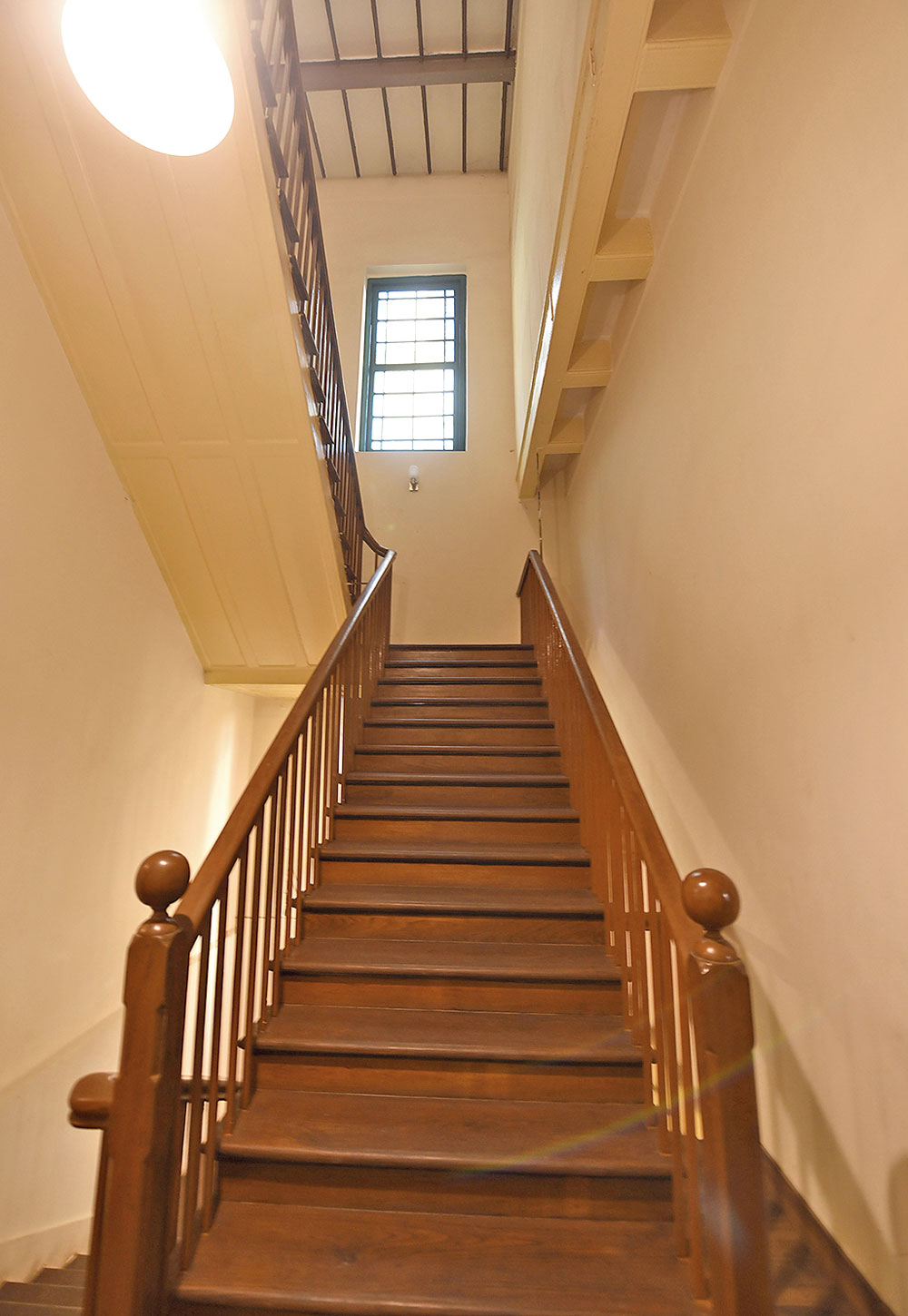 Faith Full: As one walks towards Park Street in Calcutta from a bustling Esplanade, one comes across a blinding ochre yellow building on Chowringhee Road. The newly renovated building has moss green grills and "Bible Society" inscribed on its facade. The British possibly started it to serve the Christians here.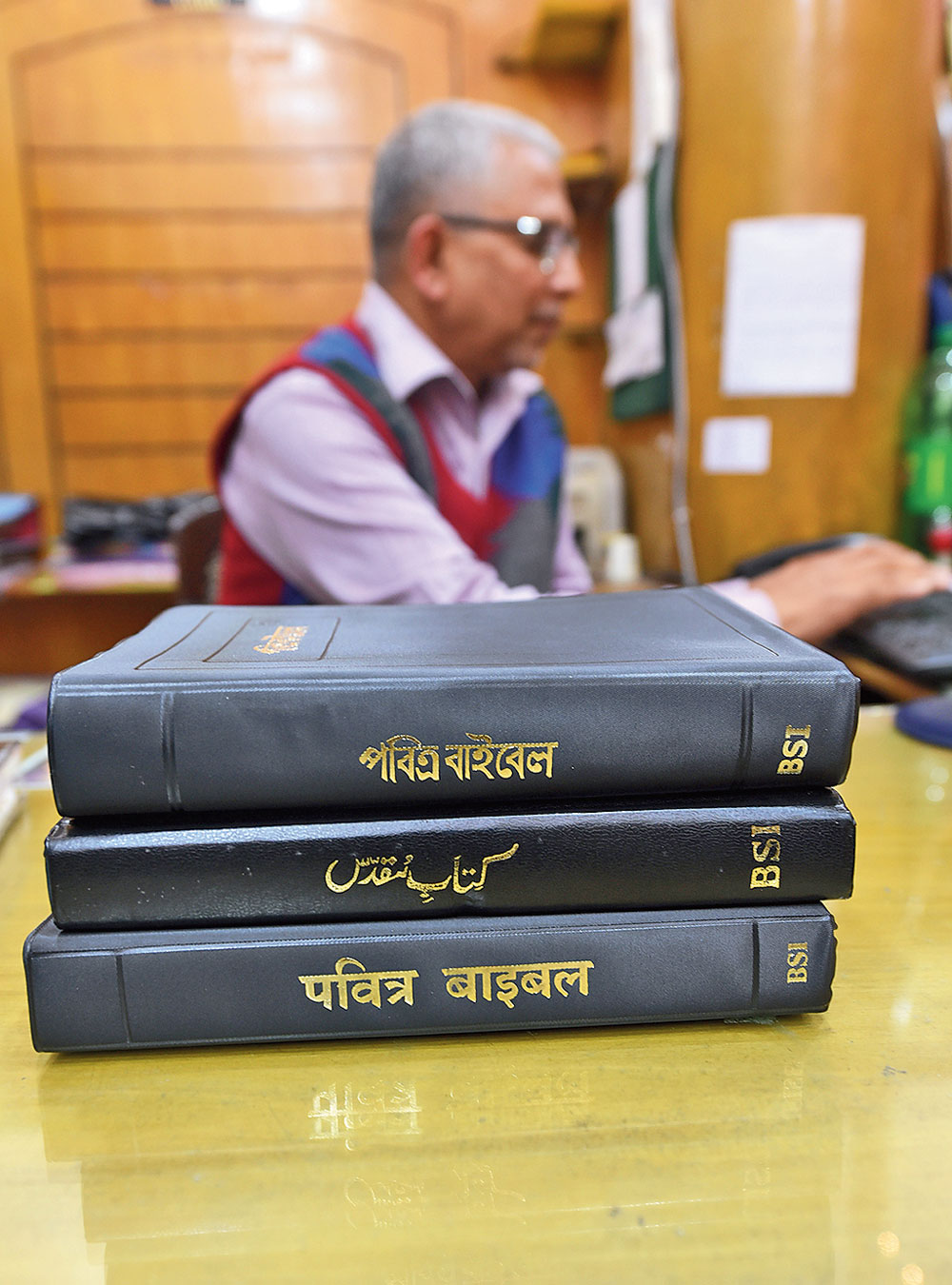 Eye-opener: Sarkar, who has been here the last 29 years, talks about how the society translates the Bible and parts of it in 200 Indian languages and dialects. The current projects are Santhali and Rajbangshi translations. There are Bibles in Braille as well.
The Ascent: It is difficult to imagine that a year ago, this place was in a dilapidated condition. Says Sajal Kumar Sarkar, secretary of the Calcutta auxiliary, "The only thing that was intact was the structure and the staircase made of Burma teak."
Now and then: The first floor, open to the public, has two halls with Romanesque pillars. There are cupboards full of scriptures too. Today, regulars at the society include Theology researchers, churchgoers and some members of the curious public.
A view: The window adjoining the entrance has a wooden stand with a Bible on it. It is facing the pavement so passers-by — shopping for mobile covers and superhero T-shirts — can stop to read should they wish to. According to news reports, in 2011, there had been an attempt to demolish the Grade 1 heritage structure and sell the plot to realtors. But after Christians of the city protested, that plan was abandoned.