Don't tear me to tears
Heritage structures can be redeveloped this way or that based on certain civic norms and rules. But what really happens?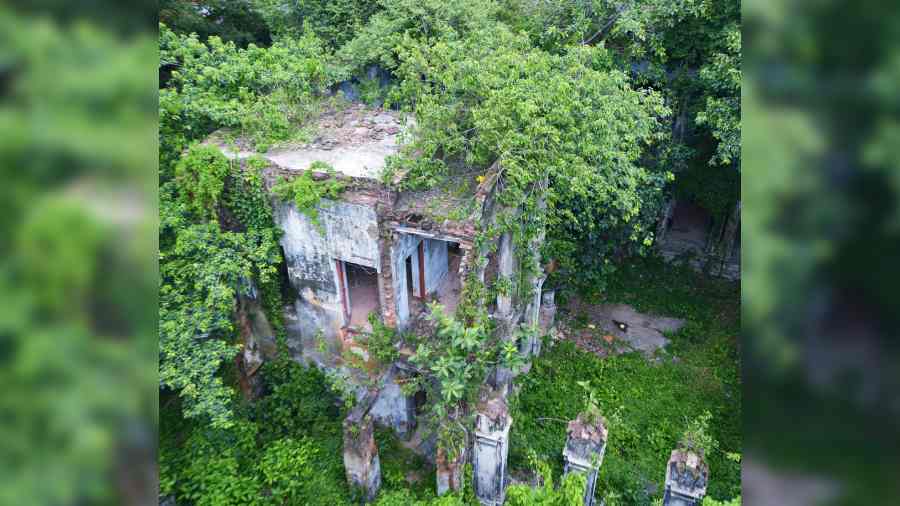 13A Bidhan Sarani. Address of Kadambini Ganguly (1861-1923), the first woman doctor of India to practise Western medicine. The West Bengal Heritage Commission has granted permission to the present owner — reportedly, P.C. Chandra Jewellers — to develop the house keeping whatever can be retained of the old structure
Subhendu Chaki
---
Published 03.07.22, 04:36 AM
|
---
At the crossing of Pretoria Street and Theatre Road is what used to be the Metropolitan Nursing Home. The original structure was built 90 years ago. Then, in the 1930s, some Bengali doctors including Kanak Chandra Sarbadhikari, who was at the time principal of Calcutta Medical College, acquired the building and started the nursing home. In the 1980s, they were pressured to sell the property to a developer. Currently, there is a notice on site that reads Archana Properties Pvt. Ltd.
"Construction has been stopped by the Kolkata Municipal Corporation (KMC) as the builders were slowly demolishing the original house," a source tells The Telegraph.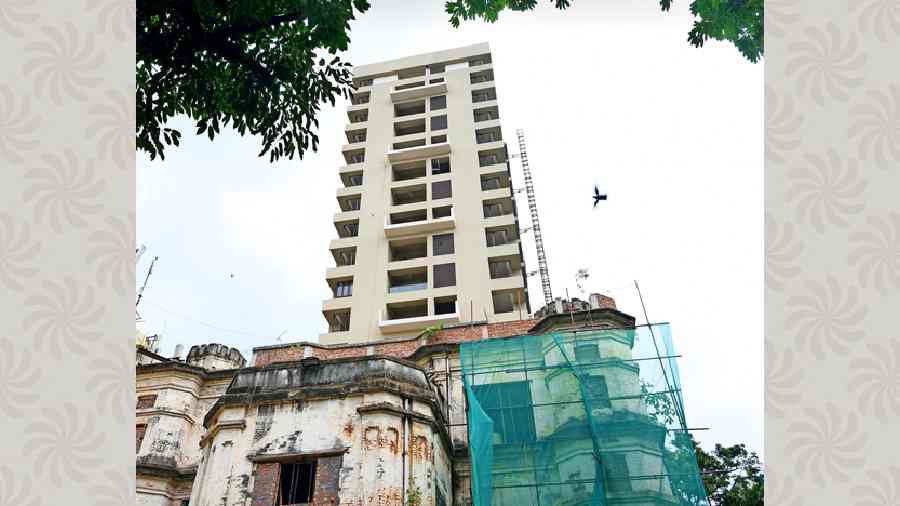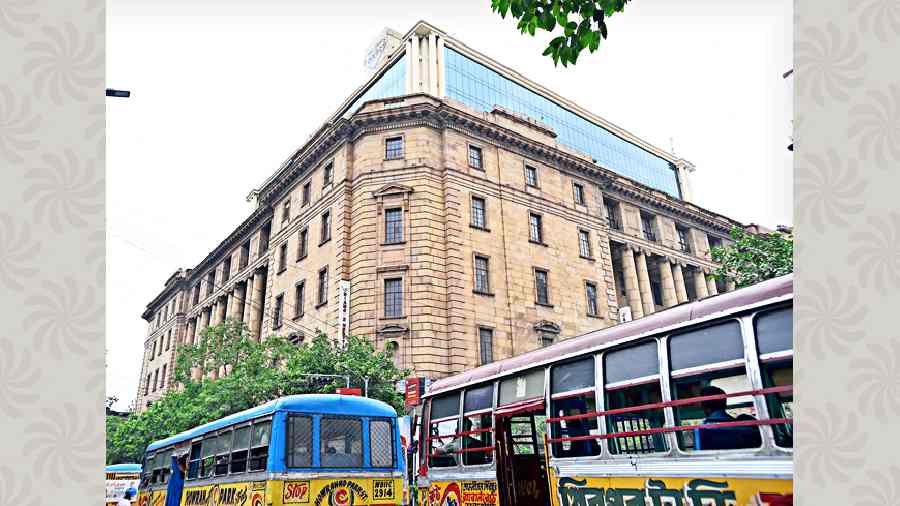 KMC rules work like this. Grade I heritage structure. No external change; use of building to be compatible with the structure. Grade II. No external change but new construction allowed within premises. Grade II B. Horizontal and vertical addition and alteration compatible with the original structure allowed. Grade III. Can be demolished; keep a plaque to identify to posterity its historical worth.
Architect Partha Ranjan Das says the only way to preserve the memories of heritage buildings is to keep the shell and let new structures and development happen from within. He talks about Hearst Tower in New York City, US. It rises nearly 600 feet above its landmark six-storey base, which is the International Magazine building built by William Randolph Hearst in 1928.
Calcutta's 12 Pretoria Street, once home to the Japanese consulate, echoes that idea.
So does Inchcape House. Conservation architect Manish Chakrabarti, who was the project consultant, says, "You cannot just cut up like butter a five-storey building that rises to five metres and has one foot thick walls. It will topple. We, therefore, embraced the old colonial facade with buttresses to provide a counter force."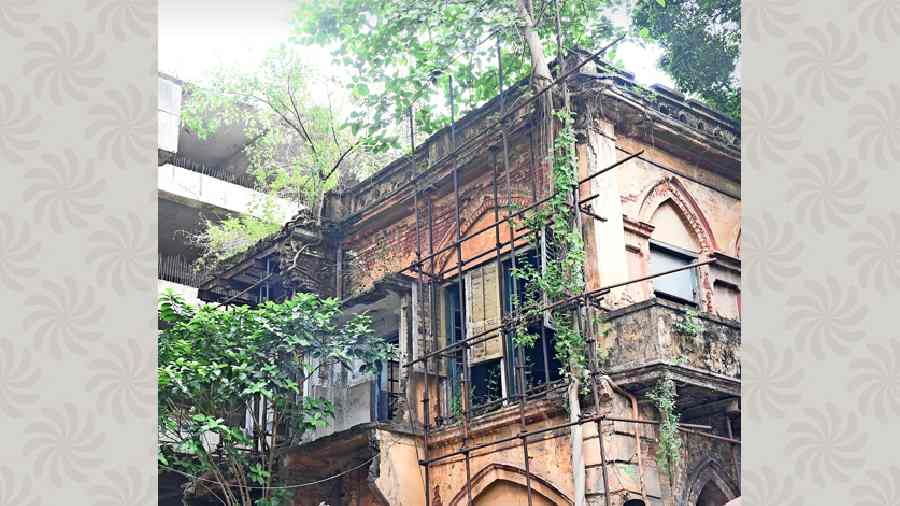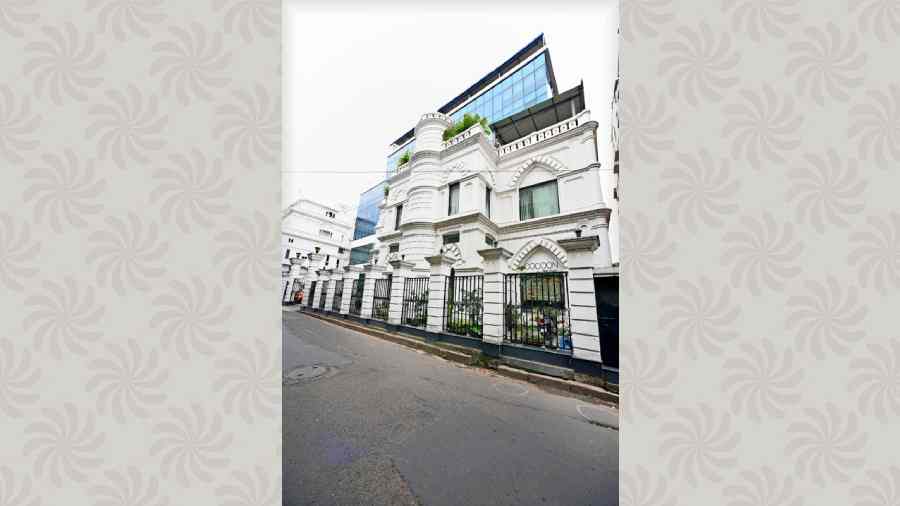 G.M. Kapur  of Intach, Calcutta, says, "Not all development looks incongruous." He cites the examples of Srijan House at 36/1A Elgin Road and the DBS Bank building at the crossing of Little Russel Street and Harrington Street. 
But can this philosophy be applied uniformly? When The Statesman House turns into a shopping mall-cum-cineplex, won't the character of the Chowringhee precincts change dramatically?
Sanghamitra Basu, a member of KMC's Heritage Conservation Committee, believes that depending on the character of the structure and the street it is on, there should be restrictions on height. Inventories of the building should be made and, thereafter, what should be kept and how should be established. "But this is possible only if there is a local area planning," she says.
Basu points out, "Retaining heritage is economically viable in the long run. See how Delhi and Ahmedabad are all getting heritage city tags. Look how Pondicherry managed to keep its French town intact by just colour coding the buildings."