A meal at these places may not dress up pretty for your Instagram shots, but are guaranteed to feed you heartily. Sunmica tables, basic stools, plastic plates, plastic chopsticks are your only guerilla equipment here. Ceiling fans and local pop music blasting from some of the stalls cool you off as you wait for your order. You witness a way of life intrinsic to the city, playing out before you. And, in that moment, you realise that sometimes a dumpling soup can tell you as much about a city as its architecture. For a tourist in Singapore in search of a sampling, all it takes is a visit to the nearest hawker centre.
For a tourist in Singapore, Chinatown's Maxwell Food Centre is like tumbling into a culinary wonderland. It is one of the city's most popular hawker centres. And it might have something to do with one of its top-selling dishes, Tian Tian Hainanese Chicken Rice – the same that the late Anthony Bourdain wanted to take back home to NYC. Or, it could simply be due to the wide variety of dishes found here – from Teochew dumpling soup teamed with deep-fried cuttlefish to the popular Fuzhou Oyster Cake in all its crispy-fried, peanut-y goodness just for S$2. Don't come away without sampling the Nyonya Beef Rendang for S$6 at Popo and Nana's Delights, known for its Eurasian and Peranakan dishes.
A visit to Singapore is also incomplete without a trip to Tekka Centre, a vibrant, bustling market in Little India that feels like a lot like home. From Fish and Chips to Nasi Briyani (again, not misspelt), Dosa to Mee Siam (aka 'Siamese noodle' made of vermicelli rice), Tekka, too, has the variety to put a fancy Marina Bay Sands with its 80+ restaurants to shame.
Jayeeta Mazumder is a Singapore-based freelance writer

Singapore's hawking culture dates back to the 1800s. While the itinerant traders clanging bells (much like our pushcart phuchka wallahs) were a common sight in those days, it became a problem for the colonisers that declared them a "disorderly sprawl". It was only post independence in 1965 that Singapore began to build hawker centres with proper sanitation and amenities. From 1968-1986, the government licensed and resettled street hawkers into these centres, and officially succeeded in taking street food off the streets.
Three things strike you immediately as you enter any hawker centre – a) the incredible array of food on offer (Hainanese, Malay, Indian, Cantonese, Javanese among others), b) a sense of community that reverberates with a shared love for food, c) every cuisine, and thereby, the people it belongs to are welcome to run business under one big, open-air complex. Hawker centres in Singapore are startling reminders of what nations living in complete harmony could look like.
Here, beer stalls find space next to Muslim Malay ones selling Mee Goreng Mamak (yellow noodles with beef or chicken, shrimp, soy sauce, veggies and eggs with a hit of chilli). There is zero judgement if you can't spell Bak Kut Teh (pork rib cooked in a broth). During the busiest lunch and dinner hours, one learns to chope by placing a tissue packet to reserve a seat. One also learns to uncomplainingly finish their meal in the midst of battle-cries of woks, pots and pans, and constant chatter in the background.
What takes you aback are the low prices – two full meals a day for less than S$10. At the famous Lau Pa Sat Food Court, a plate of Char Kway Teow (noodle stir-fried in pork fat, a national dish) sets you back by about S$4. Get a late lunch to avoid the office-going crowd and work up an appetite with a shopping spree at One Raffles Place mall, only to hit Boon Tat Street (the lane next to Lau Pa Sat) in the evening for satay.
With his hair pulled back into a ponytail, and a golden septum shining under the LED ceiling light, a Spanish man is separating the ramen from his bowl of Asam Laksa. Two tables away from where he is seated, an elderly English couple is discussing Brexit while chomping down some Hainanese Chicken Rice. At the adjacent table, a group of five Singaporeans are guffawing at a joke, almost choking on their Bee Hoon Soup. Their table is a sensory riot of half-finished plates of Char Kway Teow, Roti Prata (yes, prata. That's how it's spelt here), Fried Carrot Cake and plastic glasses filled with colourful, iced, fruity beverages.
This isn't a scene from a Wong Kar-wai film. This is a typical evening at a hawker centre with Singaporeans busy doing what they love best: eating. It won't be an exaggeration to say that the city-state's favourite pastime is eating. And it's, perhaps, why Singapore is home to over 110 hawker centres (and counting) – each housing hundreds of inexpensive food stalls. It makes sense then that the Singapore government officially submitted the nomination of its Hawker Culture on UNESCO's Representative List of Intangible Cultural Heritage on March 27. If Paris has its Eiffel Tower, Mumbai has its CST Station and Kolkata has its Howrah Bridge, Singapore must have its hawker centres.
Allow me to explain why. In 2016, a whopping 93 per cent of globetrotters worldwide were tagged 'food travellers' by the World Food Travel Association report. These are travellers that regularly seek out culinary experiences that may involve attending a cooking class or shopping in supermarkets to take local condiments back home. Singapore can be on your travel list for this very reason. A trip to a hawker centre will lead the food traveller in you to a local market, tucked away inside a narrow lane, just to pick up magic sauces after, say, a soul-satisfying Peranakan meal (the cuisine of the early Chinese migrants who settled in Singapore, Indonesia, Penang and Malacca).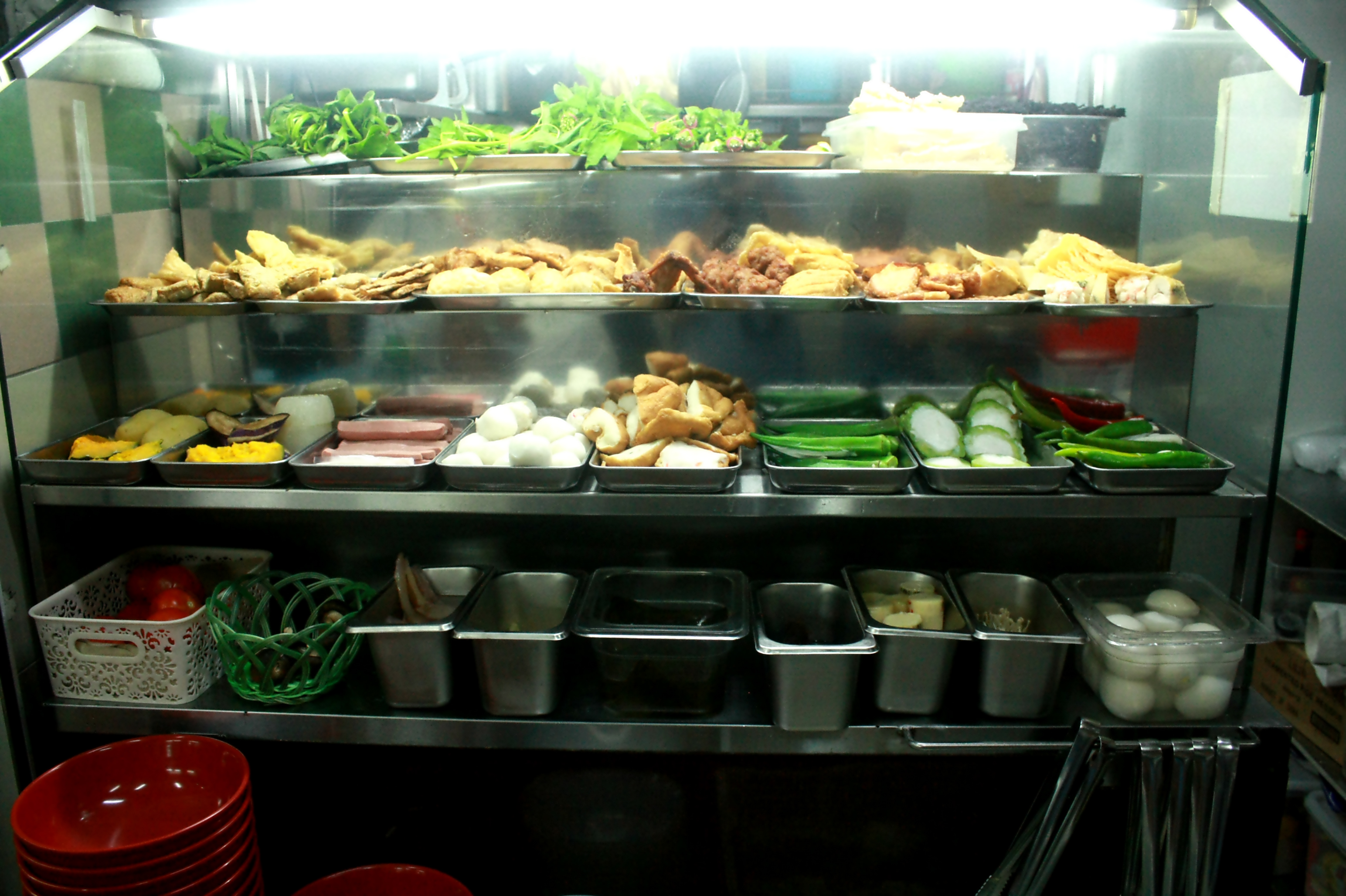 What takes you aback are the low prices – two full meals a day for less than S$10 Picture credit: Jayeeta Mazumder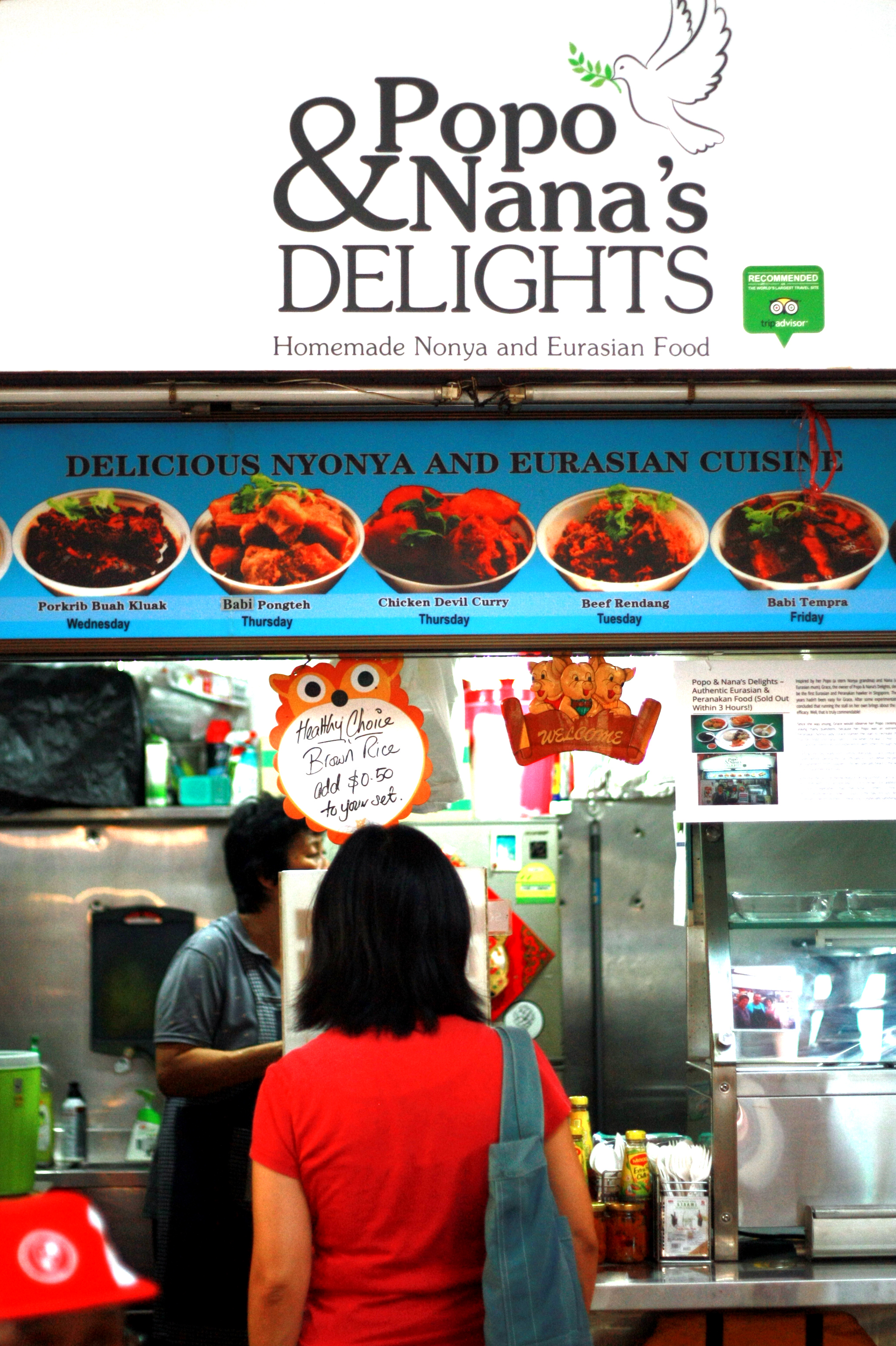 At Popo and Nana's Delights, a small eatery at Chinatown's Maxwell Food Centre, the Nyonya Beef Rendang is available for S$6 Picture credit: Jayeeta Mazumder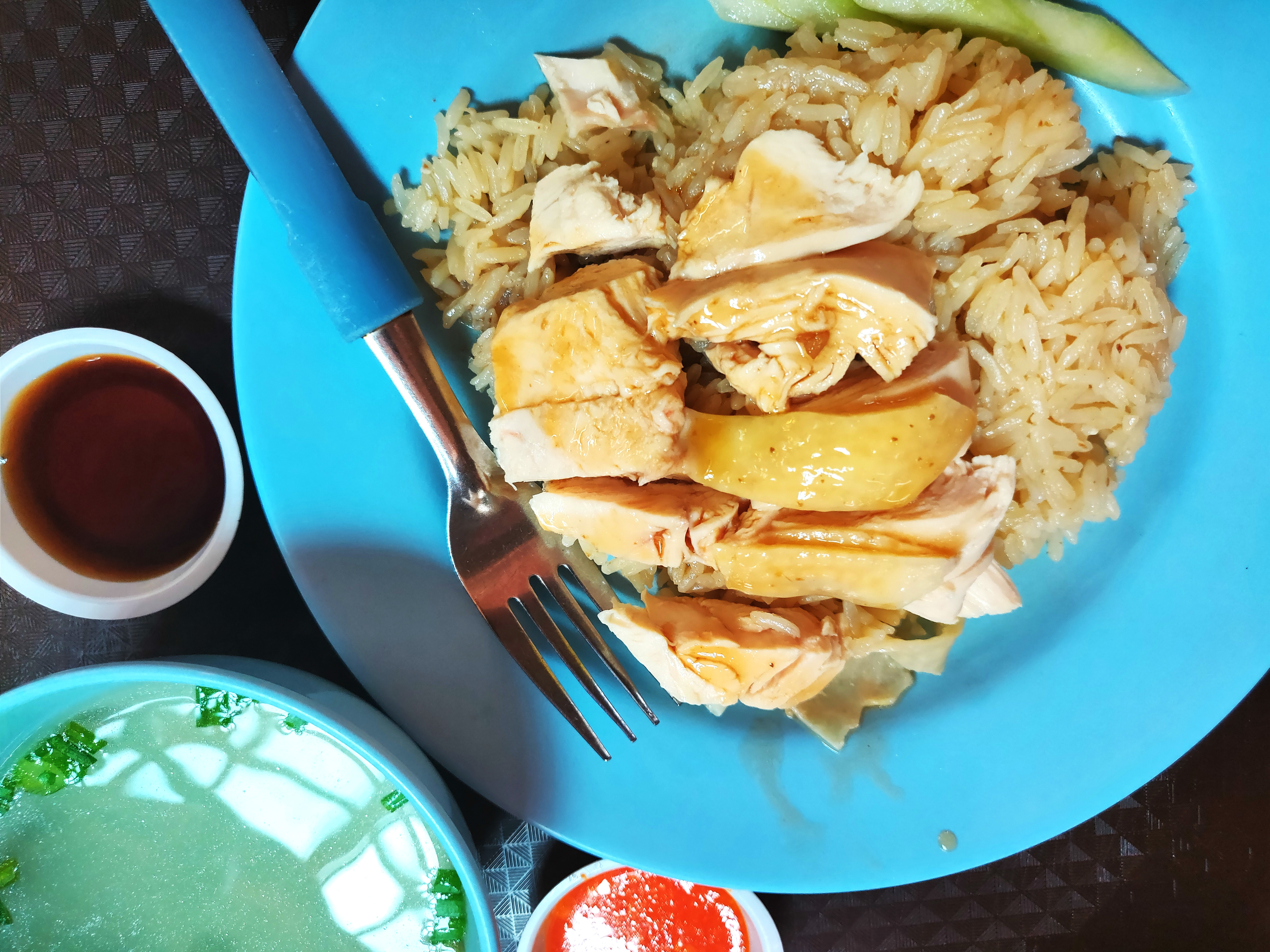 One of the top-selling dishes is the Tian Hainanese Chicken Rice. The late Anthony Bourdain wanted to take it back home to New York Picture credit: Jayeeta Mazumder