Sweet and savoury recipes for Christmas
We asked chefs to share their favourite Christmas recipes with us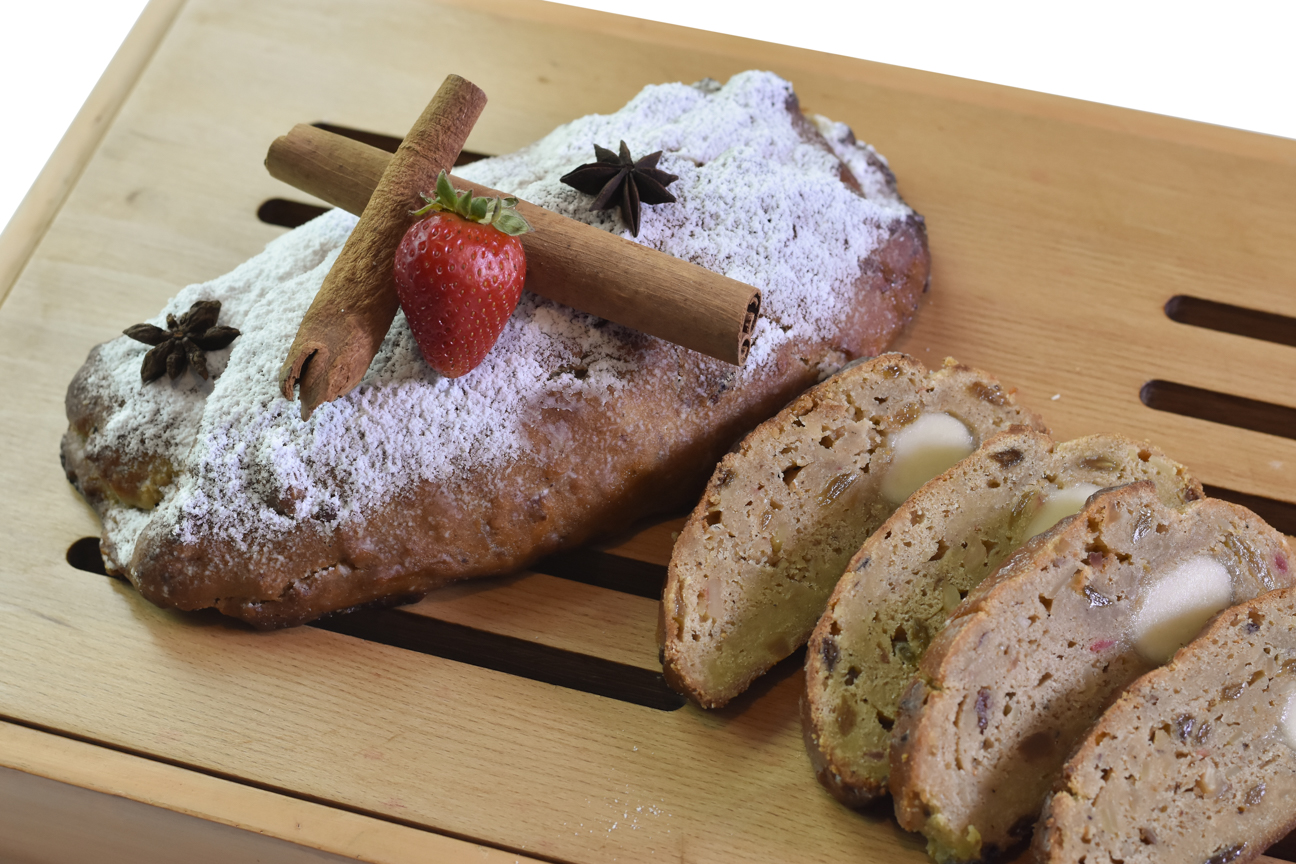 ---
---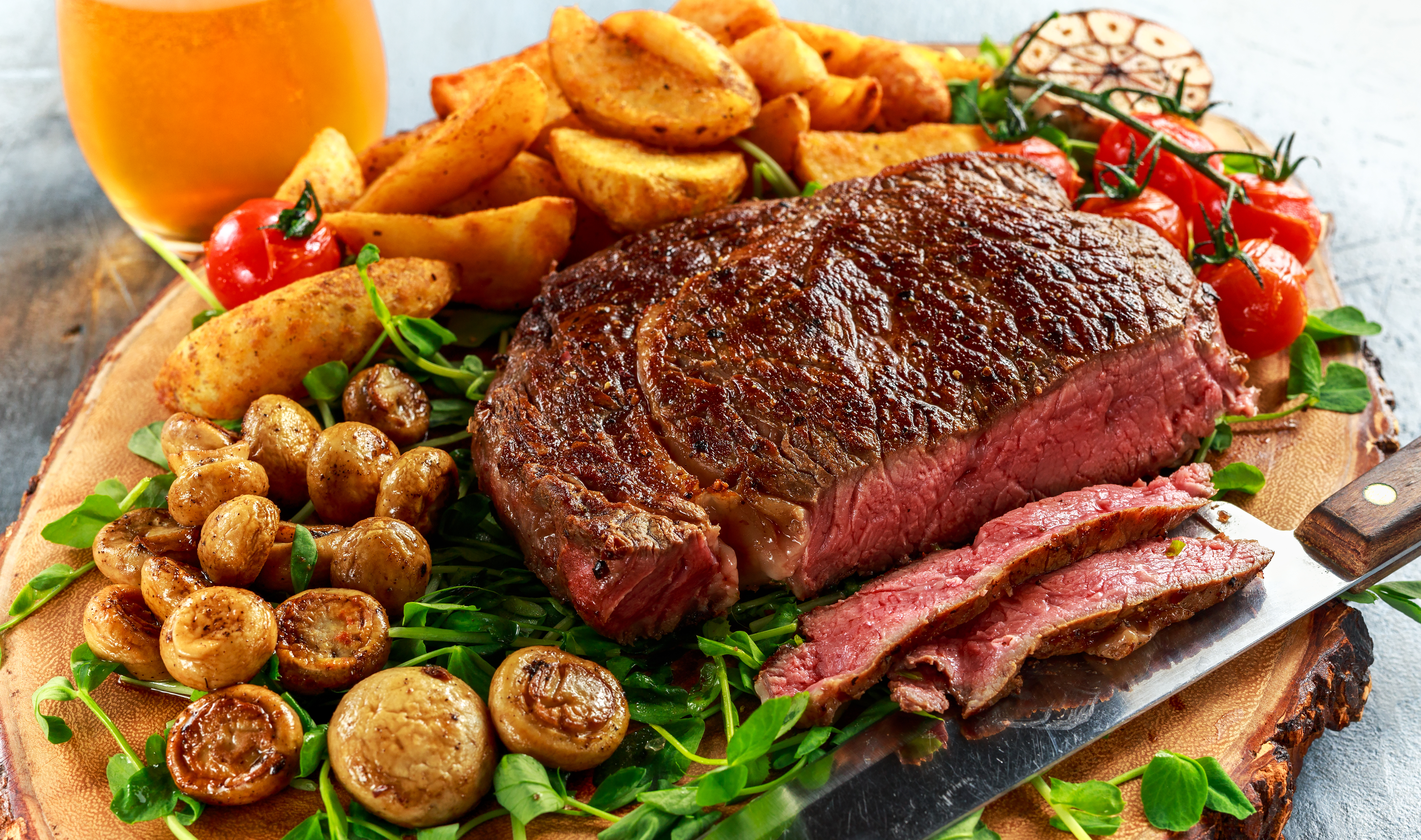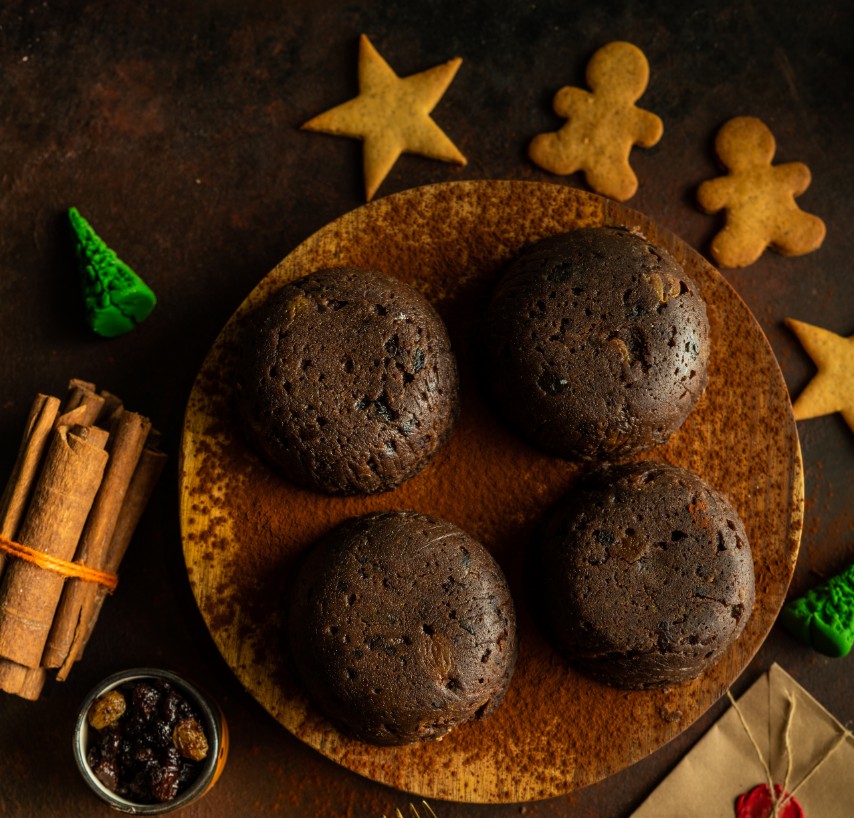 Stollen Bread
Recipe by Chef Rishabh Anand, Executive Pastry Chef, The Leela Palace New Delhi

Ingredients
Starter
Flour -- 500 gm
Milk -- 1/2 litre
Yeast -- 125 gm
Dough
Butter -- 750 gm
Sugar -- 250 gm
Flour -- 2 kg
Spice mix -- 60 gm
Raisin -- 750 gm
Almond stick -- 250 gm
Hazelnut 250 gm
Mix peel -- 500 gm
Dark rum -- 500 gm
Marzipan -- 500 gm
Method:
Soak raisin, mix peel in dark rum.
Make the starter with flour milk and yeast and rest for 45 minutes.
Then combine all except soaked fruits, hazelnut, butter, and almonds sticks, and knead the dough with straight dough method. Add soft diced butter in batches. Finally add all dry fruits and mix properly. Divide the dough and rest for 10 minutes.
Make a log of 100 gm marzipan.
Roll the dough and place marzipan and give the desired shape.
Proof the dough for 45 minutes,
Bake at 220 degree C for 25 minutes to 30 minutes.
Clarify butter to dip the bread after baking.
Dust with icing sugar and enjoy the feast.
Roast Beef Tenderloin with Sautéed Mushrooms

Recipe by Vibhav Verma, Executive Chef, Grand Mercure Bangalore

Ingredients

• 1 kg of beef tenderloin, trimmed of excess fat and silverskin
• 1 teaspoon salt
• 1/2 teaspoon black pepper
• 1 1/2 tablespoons extra virgin olive oil
• 1 cup sliced mushrooms
• 3 Tbsp butter
• 1 teaspoon salt
• 2 Tbsp minced shallots
• 2 Tbsp minced garlic
• 1 1/2 teaspoons herbs
Method:
Remove roast from refrigerator 1 to 2 hours before cooking so that it has time to come close to room temperature. Sprinkle all sides with salt and pepper and set aside.
When ready to cook the tenderloin roast, preheat oven to 425°F. Heat olive oil in a cast iron or thick-bottomed sauté pan that can take the heat, on high heat. When the oil is hot, place the roast in the pan and brown it on all sides, including the ends, about 10 minutes.
When sufficiently browned, remove the roast from the pan (do not clean out the pan) and place on a roasting pan.
Place in the oven and roast at 425F until the internal temperature is 130°F for rare (140°F for medium), about 20 minutes.
Remove from oven and loosely tent with foil to rest for 15 to 20 minutes before slicing.
While the roast is resting, prepare the mushrooms. Add 3 Tbsp of butter to the same pan you used to sear the beef roast. Heat on medium heat to melt the butter. Add the minced shallots and garlic, and cook for half a minute.
Stir the mushrooms into the pan and cook until they start to give off steam. Then add salt & pepper. Continue to cook until just cooked through. Remove from heat.
Use a sharp knife to slice the roast across the grain & serve with sautéed mushrooms.
Steam Plum Pudding
Recipe by Chef Manjul, Pastry Chef- Andaz Delhi

Ingredients
Pudding
Butter -- 500 gm
Brown sugar -- 500 gm
Eggs -- 5
Refined flour -- 145 gm
Breadcrumbs -- 550 gm
Soaked fruits -- 1700 gm
Almonds -- 75 gm
Orange zest -- 15 gm
Five spice -- 25 gm
Brandy sauce
Butter -- 50 gm
Refined flour -- 50 gm
Milk -- 400 gm
Castor sugar -- 50 gm
Brandy / Cognac -- 90 ml
Method
1. Butter the pudding bowl and line the bottom with a disc of parchment paper.
2. Lightly cream butter and sugar together.
3. Then add the flour, eggs, and spices along with other dry ingredients and mix well.
4. Put the mixture into the buttered bowl and flatten the top.
5. Cut a disc of parchment paper the size of the top, butter it and place on top of the pudding mixture.
6. Place aluminum foil on top of the parchment, covering half way through the sides of the bowl.
7. Place the bowl in a pot and fill water in the pot halfway up the bowl, use a tight fitting lid.
8. Steam for 3 hours, keep checking the water level and top it up when required.
9. Once you've taken the bowl out of the pot, remove the aluminum foil and parchment paper, wipe the bowl and replace with clean paper. Store in a cool place.
10. Serve it steamed again for 20 minutes or until its piping hot! Let stand for a few minutes before removing from the bowl.
11. Serve with brandy sauce or butter, whipped cream or custard.
• Brandy sauce
1. Make roux with butter and flour on slow flame, add the milk to the mixture, cook until thick, must thickly coat the back of your spoon.
2. Add castor sugar and brandy. Serve with steaming hot pudding.