Recipes for restaurant-style dishes to cook at home
Missing going out to eat due to the lockdown? We bring you recipes from top chefs to cook a fancy meal at home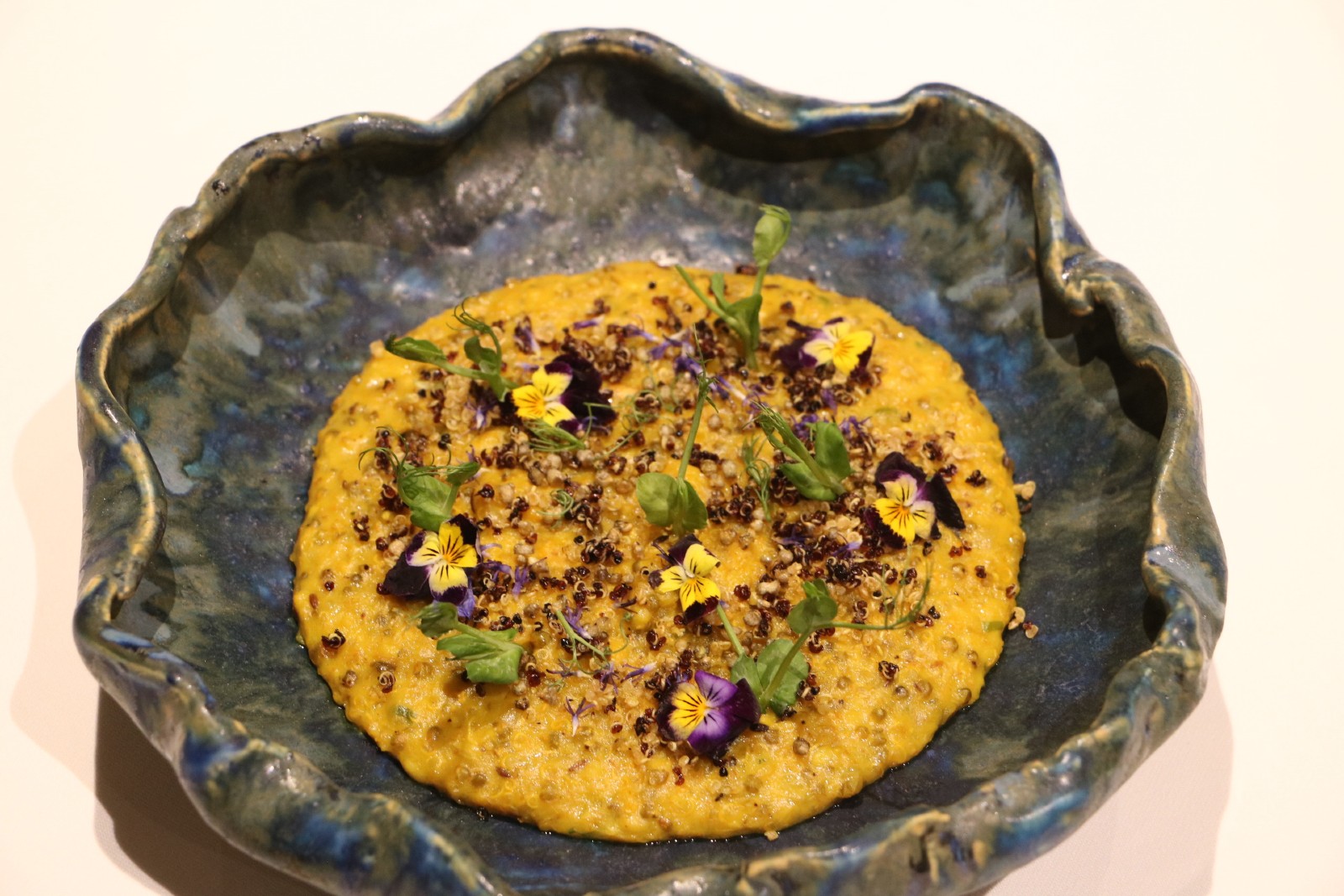 ---
---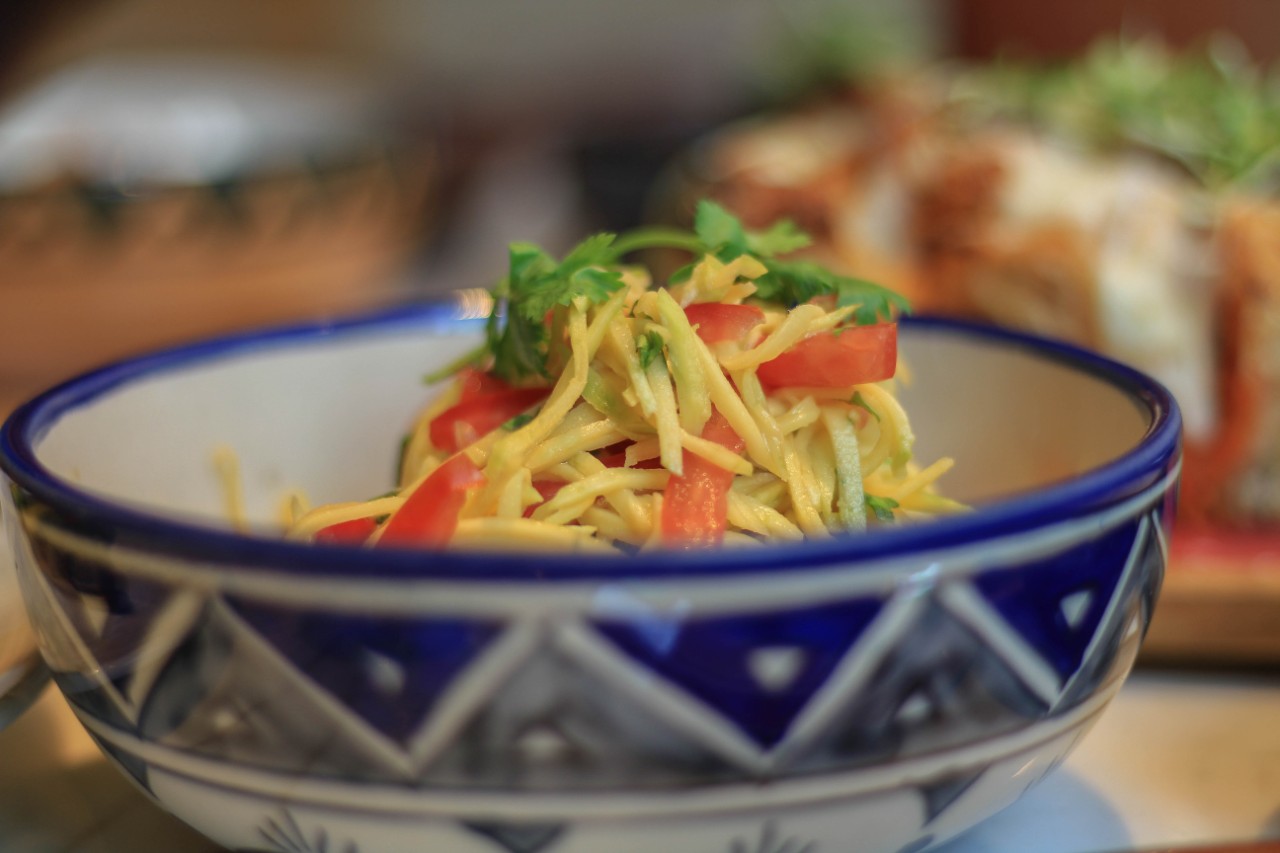 Quinoa, Oats and Millets Khichdi
By Aditya Jha, Head Chef at In-Q at The Manor, New Delhi
Khichdi, essentially a potpourri of rice, lentils and spices can be found in different avatars in kitchens all over India. It is supposed to be one of the most ancient foods in India, with its origins in the Sanskrit word khiccā, which translates to 'a dish made with rice and pulses'.
Ibn Batuta, the famous Moroccan traveller who visited India in the 14th century, wrote, "Munj is boiled with rice, then buttered and eaten. This is what they call Kishri, and on this, they breakfast every day." The Mughals too fell in love with this rice-dal staple. Abu Fazl's Ain-i-Akbari mentions several versions of the khichdi prepared in the imperial kitchen, including one with saffron, strong spices and dry fruits.

Chef Aditya Jha of Delhi-based modern Indian restaurant In-Q at The Manor shares the recipe for his quinoa, oats and millets khichdi.
Ingredients
Quinoa - 25 gm
Oats - 15 gm
Pearl millets - 30 gm
Turmeric powder - 2 gm (1/2 tsp)
Ginger chopped - 3 gm
Garlic chopped - 5 gm (1 tsp)
Salt - To taste
Olive oil - 7 ml (1 and 1/2 tsp)
Cumin seeds - 2 gm (1/2 tsp)
Coriander leaves chopped - 2 gm (1/2 tsp)
Onion - half onion chopped finely
Lime juice - Quarter lime
Method
Soak all three grains in water for 1 hour and boil in just enough water with turmeric and salt.
Now heat oil in a pan and add cumin seeds, allow it to splutter, now add garlic and onion and saute till raw flavour goes off. Now add ginger, turmeric and boiled grains.
Pour in some water and allow to simmer for 5-8 minutes.
Take away from flame, as it attains pouring consistency. Add chopped coriander and squeeze in lime juice.
Note: Pearl millets can be replaced with barley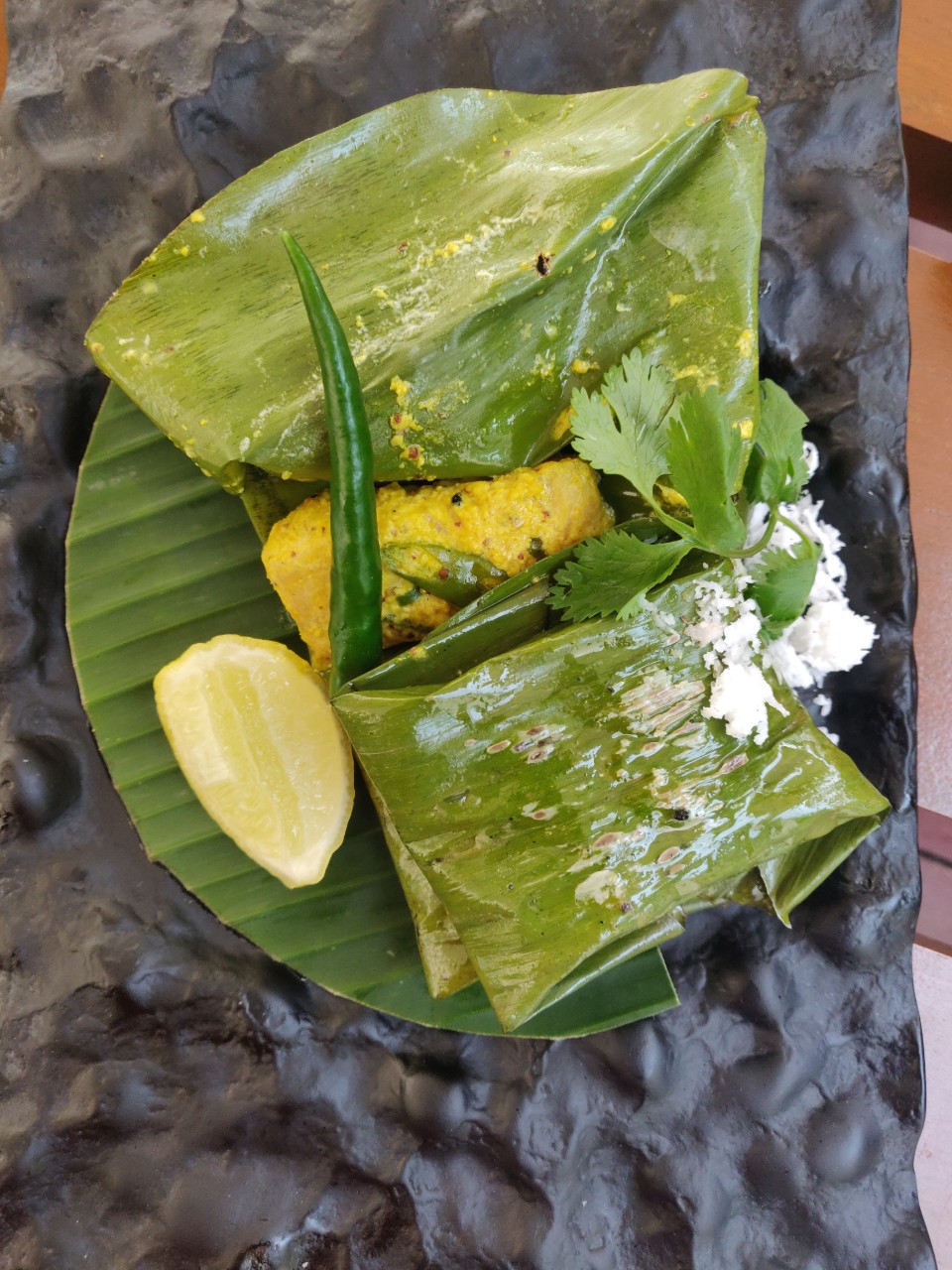 Green Mango Salad
By Chef Vikram Ganpule, Andaz, New Delhi
Ingredients
Raw mango julienne -- 90 gm
Lemon juice -- 10 ml
Tomato julienne -- 30 gm
Chopped coriander -- 5 gm
Salt -- to taste
Pepper -- to taste
Asian dressing -- 15 ml
Grilled avocado slice -- 15 gm
Fine chopped green chili -- 2 gm
Soya sauce -- 15 ml
Water -- 15 ml
Ingredients for Asian Dressing
sugar 200 gm
water 250 ml
fine chop green chili 60 gm
fine chop red chili 60 gm
fine chop ginger 60 gm
chopped coriander leaves 60 gm
light soya sauce 85 ml
dark soya sauce 85 ml
salt 10 gm
crushed black pepper 5 gm
lime juice 30 ml
Preparation
Make sugar syrup with water and sugar, once ready keep aside to cool, mix all the ingredients of Asian dressing together with a whisk in a bowl.
Method
Mix all the ingredients together.
Season with salt and pepper.
Top-up the salad with grilled avocado slice and fresh-cut of microgreens
Bengali Bhetki Macher Paturi (Barramundi fish wrapped in banana leaf)
By Chef Subhash Jana, Executive Chef, Swissotel Kolkata
Ingredients
4 Bhetki fish, fillets cut to 4*2 inch pieces
2 tablespoons mustard seeds
1 tablespoon poppy seeds
1/4 cup fresh coconut , grated, plus more to garnish
7 green chillies , slit
1 teaspoon turmeric powder (Haldi)
Salt to taste
1 banana leaf, cut into 10*8 rectangles
2 tablespoon mustard oil
Method
1. To begin making Bengali Bhetki Macher Paturi Recipe (Barramundi fish wrapped in banana leaf), mix the fish pieces with half teaspoon turmeric powder and salt in a bowl.
2. In a mixer grinder, make a paste of mustard seeds, poppy seeds and green chilies by adding a little bit of water.
3. Take the grated coconut in a bowl. Add mustard seeds paste, a bit of salt to taste and remaining turmeric powder. Mix and make a fine mixture with a fork.
4. Cover and keep them in the fridge for an hour.
5. Remove the fish from the fridge and mix with a teaspoon of mustard oil.
6. Stir gently, warm the banana leaves over an open flame for 30 seconds, make sure it doesn't burn.
7. Put banana leave pieces glossy side up over a plate, rub a little mustard oil on it. Now spread a teaspoon of marinated paste in the center of the banana leaf, place one piece of fish on the paste and put another teaspoon of paste on the top of fish piece so as to cover the fish piece by the paste from both sides then place a green chili on top of it.
8. Fold the banana leaf to make it a square parcel and tie with thread that the parcels will not open while cooking. Repeat the process for all the fish pieces.
9. Now take a non-stick pan and grease some oil on it and place the banana leaf wrapped fish pieces on it (you can place 4 - 5 pieces at a time ,according to the size of your pan), close the pan with a heavy lid and cook on medium heat for 8-9 minutes on each side on a medium heat.
10. When one batch is done, remove them and place in a casserole to keep the paturi hot. Again repeat the same process to cook the rest of the macher paturi.