Pot of goodness: recipes for the Durga Puja bhog
Puja is that time of the year when all boundaries dissolve... in the bhog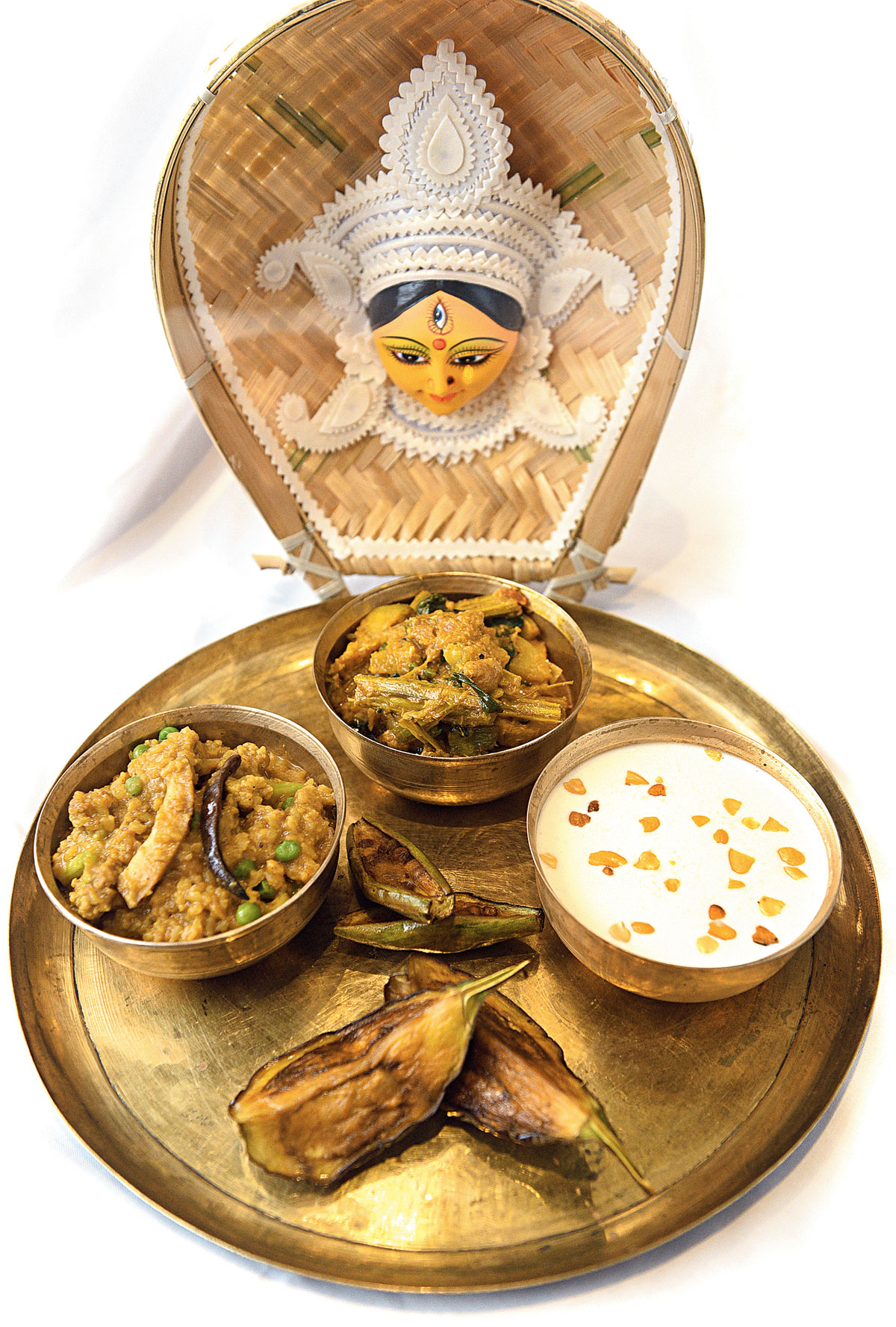 ---
---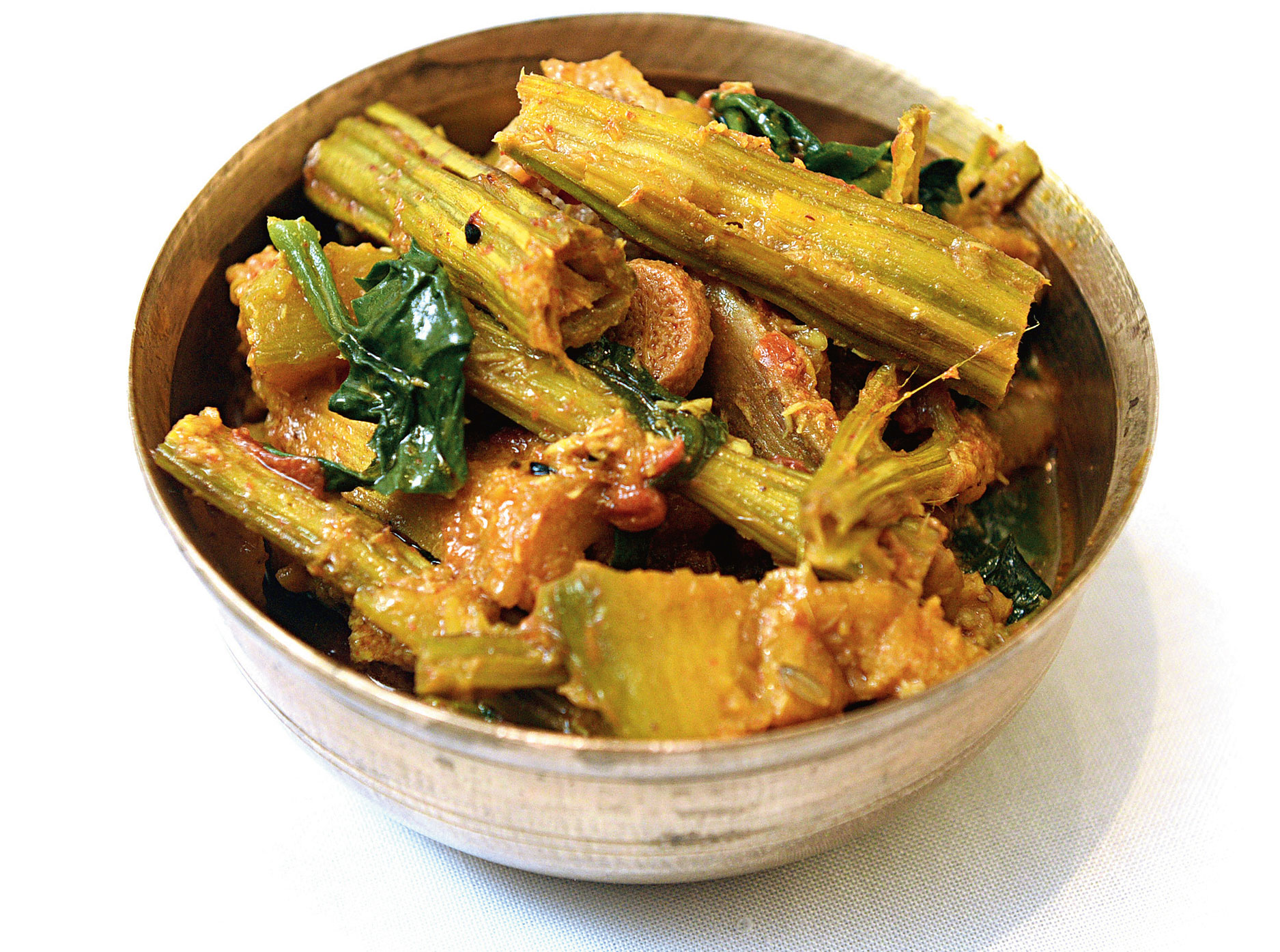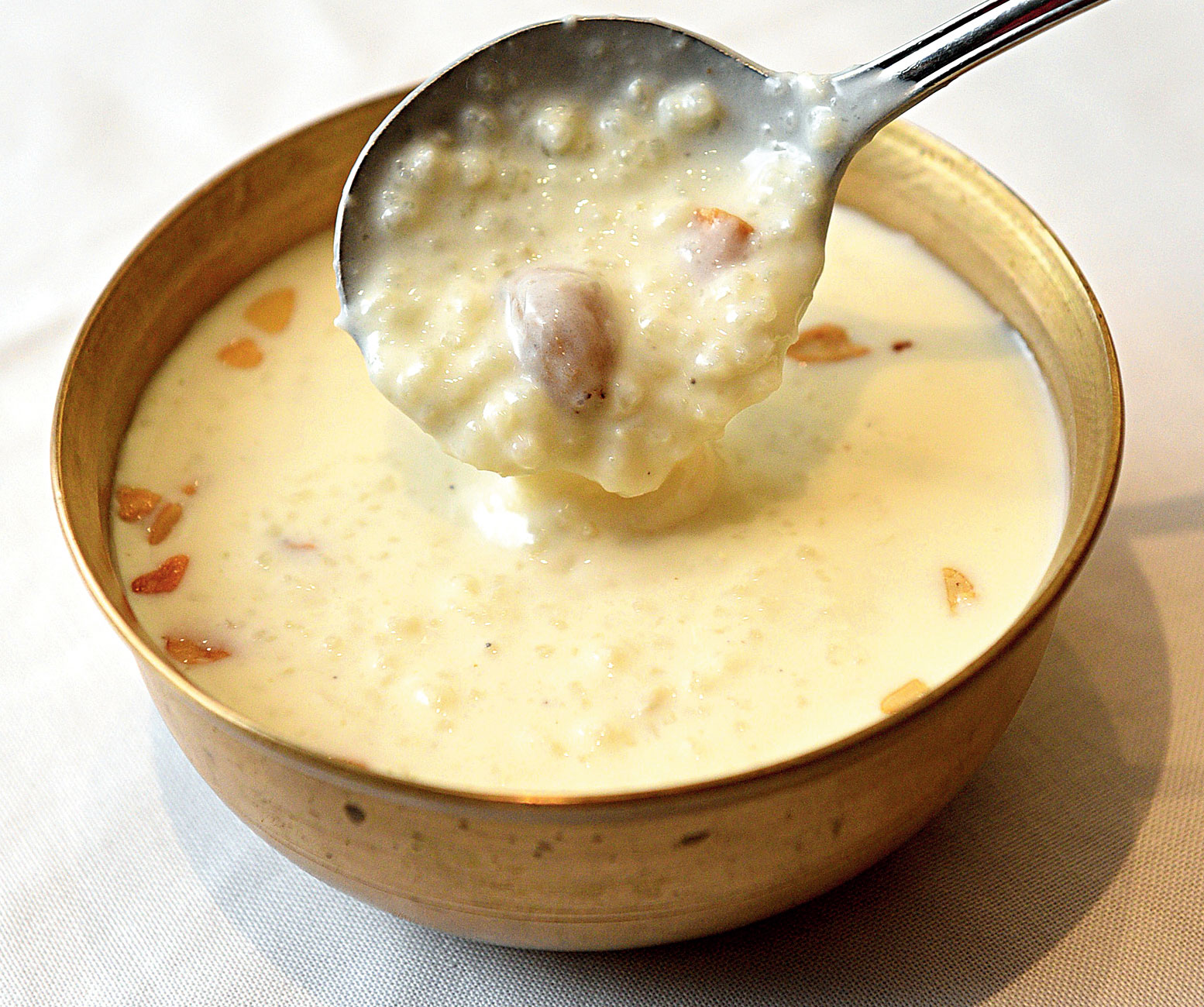 The whole of Calcutta is an interminable queue of people, patiently waiting for hours. No jostling or grumbling, no nudging or prodding. Is that possible?
But this is Puja, the time when you may catch many such rare sights, Ma Durga and her auspicious entourage not being the least of them. There is a queue for darshan, for prasad, for pushpanjali, for tickets to the evening jalsa, for street food, for entering the local beauty contest, for everything.
I was waiting behind 50-odd people queuing up for bhog, the food that is blessed by Ma Durga, when one of the organisers came rushing to me. He caught me by my hand and started leading me away, saying that being a regular guest at one of our restaurants, he could not leave me standing in the queue at his own puja. He made way for both of us to the head of the bhog line. I recalled Mr Lahiri was an avowed connoisseur of Bengali cuisine and on any other day, I would give a hand and a foot to satisfy him, but today was Maha Saptami. So thanking him for his graciousness, I stayed put in the queue. In spite of his insistence, I could not budge, nor could I explain myself to him.
Today, I was not a restaurateur and nor was he a patron, I wanted to tell him. We were all Ma'er shontan, so any kind of preferential treatment would belie the purpose of receiving bhog. It would dilute the joy, I felt. However, the words might sound pretentious, so I had to merely beg his pardon. As the gentleman turned and went away, I knew I had just lost a patron.
To tell the truth, the urge to jump the queue and enjoy the hot bhog, with an extra helping of khichuri, still enveloped in delicious vapours, was irresistible. I wish I knew what had stopped me from doing the perfectly natural thing for a foodie, but whatever the motive was, it was heartfelt and left myself thinking.
The long and patient queue for bhog is one of its singular flavours, I realised, as if social boundaries must melt in the vessel to become one unforgettable delicacy. Identities, status, titles, backgrounds, all the walls we cautiously raise round the year, dividing man from man, must fall apart like dust, disintegrating grain by slow grain into the seasoned ghee till not even a whiff of arrogance is forgiven or left behind. How magical it all tastes!
We feed our ego all year. Only once a year, we offer our pot of earthly goodness to Ma Durga. The same, unchanging and humble one-course meal of khichuri and vegetables turns into a banquet.
On the other hand, whatever we may strut around as for the rest of the year, the bhog thankfully transforms us and brings out the inner child. It is the return of innocence as we lick the last grain of khichuri off the little finger and wait to queue up again the next day, happy and calmed by Mother's touch which lingers in the warm aroma that keeps us company all day.
Only after this solemn joy does the festival truly begin. After bhog, we hop off to the brisk food joints or tick the Puja pandals off our list. A humble change in us goes unnoticed by all except Mother Divine, I suppose, as she gazes on us with a smile while we busy ourselves with the rest of the festival.
Century after century, the biggest festival of Bengalis has retained its deep values and meanings in the simplest forms accessible to all, no matter who we are or where we are from. No more the jaded, city-worn souls, we simply become children gathered around the same benevolent Mother, taking in the colours, music, fragrance and flavours. Bhog is the mature taste of this undying bond.
Not everything about the Puja is unworldly though and the restaurateur in me jumped in glee to find our valuable patron back at his favourite table the next evening, with a large group of friends. But I couldn't dodge his questioning glance this time and thought I should demystify my recent strange behaviour at the bhog queue. "There were only my family members in the queue, you see. So I had no reason to jump the line. But, it was very kind of you." I said. "You have a very big family!" he said. I said, "very big", and smiled. That is the truest taste of Durga Puja one can ever enjoy.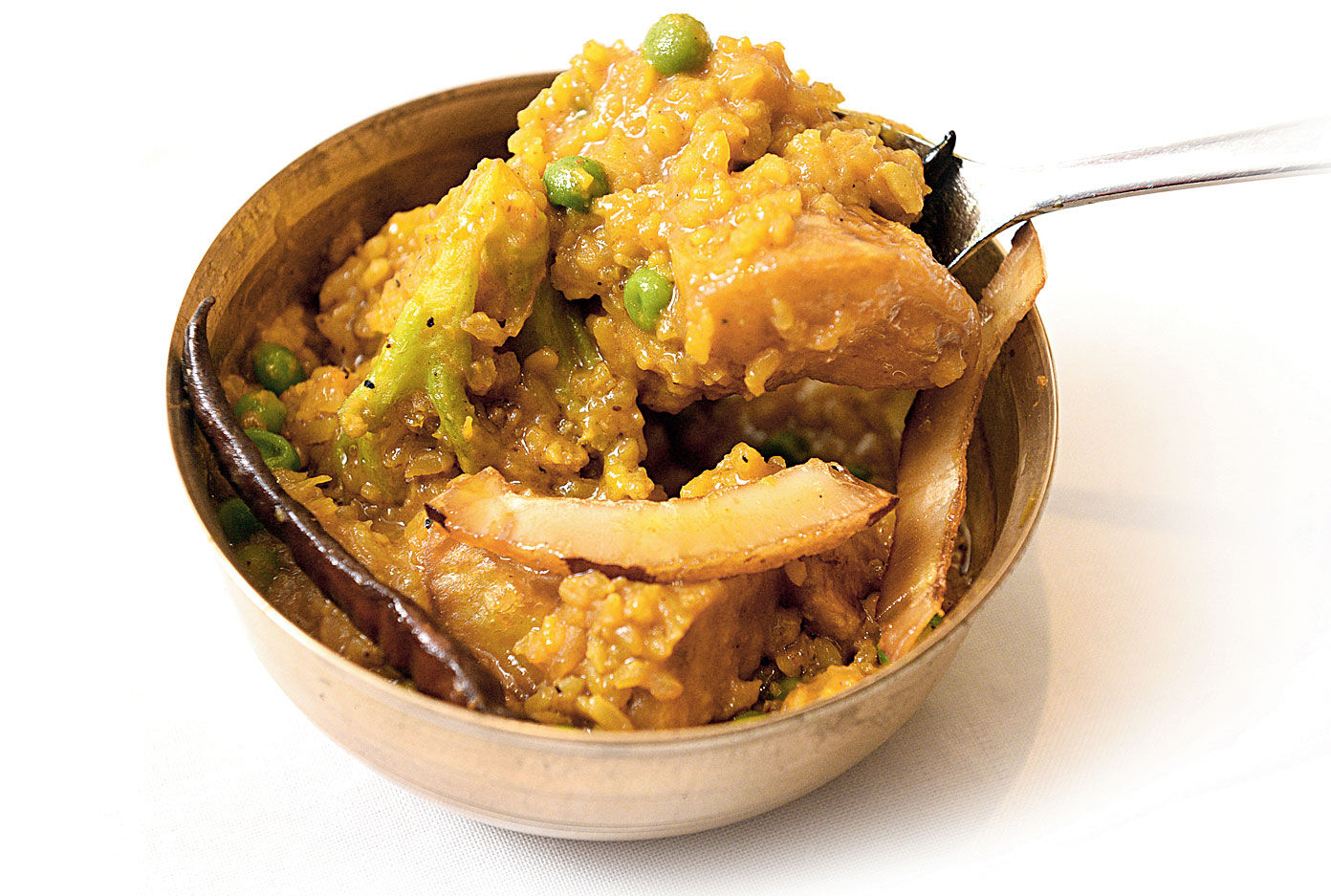 CHALER PAYESH
Ingredients
100g Gobindobhog rice (use regular rice if it's not available)

2tsp ghee

1ltr full-fat milk

½ cup sugar

1tsp cardamom powder

10-12 cashew nuts, chopped

10-12 raisins

10-12 almonds, slivered

Method
Wash the rice and soak in 2 cups of water for 15-20 minutes.

Drain the rice and mix it with ghee and saute for a while

Heat milk in a heavy-bottom pan.

Once the milk starts to boil, add the rice and cook on low heat until the rice is nicely cooked and the milk has reduced to almost half. It will take 30-40 minutes. Keep stirring in between.

Add sugar and cook for another 3-4 minutes.

Add cardamom powder and mix well.

Garnish with cashew nuts, raisins and almond slivers.

Serve hot or chilled.

BHOGER KHICHURI

Ingredients
1 cup gobindobhog rice or any other short-grain rice

1 cup moong dal

½ cup green peas

100g potatos, diced

100g cauliflower florets

100g tomatos, chopped

2tbsp ghee, plus some more for serving

1tbsp ginger, minced

4 cups hot water

1tsp salt

1tbsp sugar

1 bay leaf

1 dry red chilli

4-5 green cardamoms, crushed

1" cinnamon stick

4-5 cloves

1g jeera

1tsp turmeric

1tsp red chilli powder

1tsp cumin powder

1tsp garam masala powder

Method
Dry-roast moong dal on medium flame until fragrant and wash under running cold water carefully. Soak dal for 1 hour and then drain water. Wash rice and set aside.
Heat ghee in a large heavy-bottomed pan until melted and temper with the whole spices — bay leaf, dry red chilli, green cardamom, cinnamon cloves and jeera.
Once spices start splattering, add all the ground spices except garam masala powder. Add ginger and tomato into the pan and mix lightly with a dash of water for 10-15 seconds or until oil separates from masala. If using fresh peas, add now and cook for 2-3 minutes.
Add lentil and mix well. Add 2 cups of hot water with salt and sugar and bring it to boil. Cover the pan with a lid and cook lentil until it's half cooked.
Once lentil is half done, add rice with rest of the water and cook until rice and lentil is done completely. Adjust seasoning. It will take around 10-12 minutes to be done.
Add garam masala and the fried potato and cauliflower, frozen peas (if using any) at this point of cooking. Mix and cover the pan for 10 mins. Peas, potato and cauliflower will be cooked by the heat of the khichuri.
Offer your bhoger khichuri piping hot with a dollop of ghee to the Goddess first as part of your prayer and then enjoy yourself with more ghee.
LABRA TORKARI
Ingredients
500g vegetables — potato, pumpkin, brinjal, arvi, radish, cauliflower, drumsticks, green peas, carrot, and any other vegetable of your choice, cut into medium-sized pieces

2tbsp vegetable oil

1tsp panch phoron

2 to 3 whole red chillies

½tsp turmeric

½tsp garam masala

10g ghee

Salt & sugar as per taste

Method
Take all the vegetables in a large pan, add lots of water in it and keep aside for 15 minutes. After 15 minutes, strain the water and keep aside the vegetables.

Now heat oil in a large pan, add panch phoron and whole red chillies to the oil and fry for 30 seconds. Add the vegetabes to the pan.

Add some salt and turmeric and keep frying for 5 minutes. Now lower the heat, cover the pan and let the vegetables cook till they become soft and tender.

When the vegetables are soft and almost cooked, add some sugar and increase the heat and keep frying.

Fry for 2-3 minutes or till all the water that has come out from the vegetables has evaporated. Add ghee and garam masala.

Anjan Chatterjee is the chief of Speciality Restaurants, which owns Mainland China, Oh! Calcutta and more