Nik Sharma's noted cookbook, like him, is woke
The Mumbai-born food writer is becoming the toast of the global culinary scene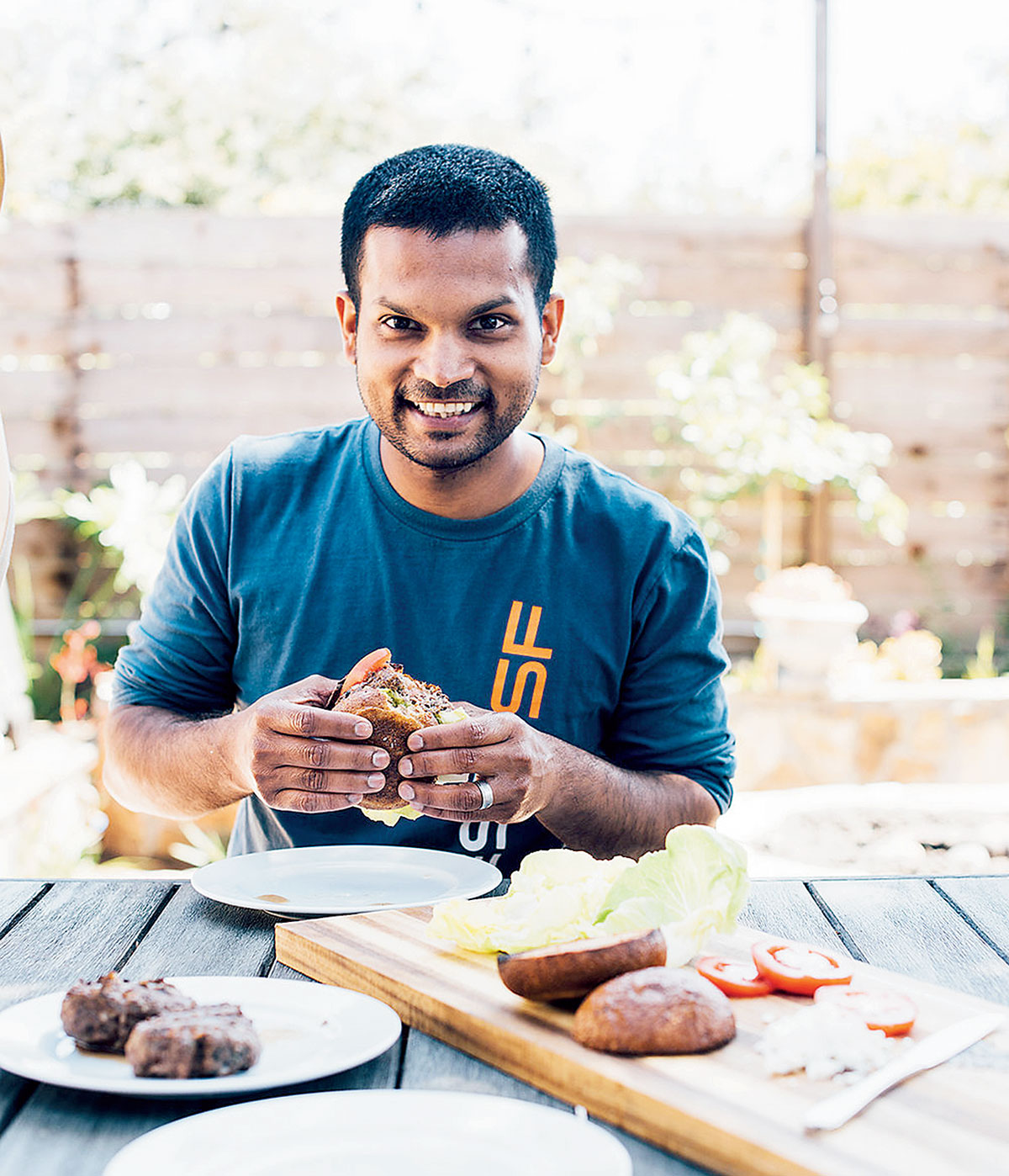 Nik Sharma
Photo: Nik Sharma's blog
---
Published 05.10.18, 03:52 PM
|
---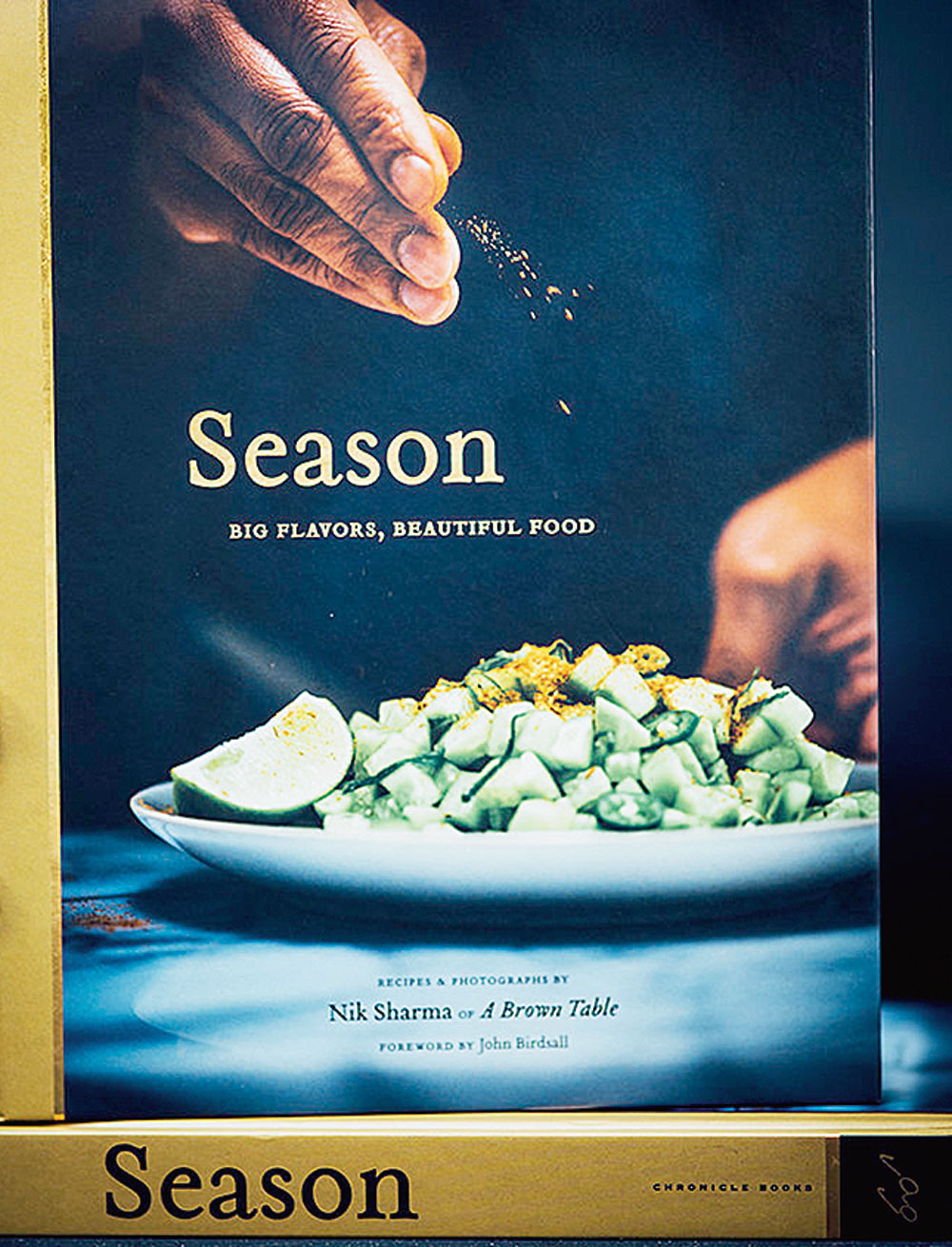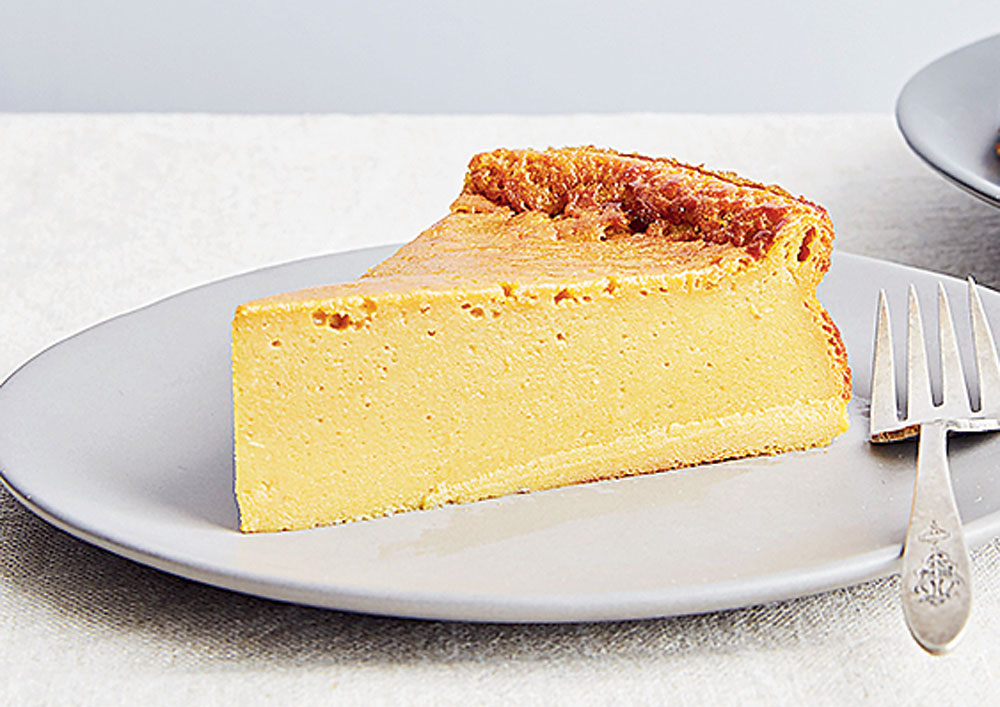 Smattered with his personal touch
In 2014, Frazier, whom Sharma met in Washington, found a job in San Francisco; the two moved across the country, marrying just a few days before they left. Sharma decided to walk away from public policy and begged his way into a job in the kitchen of a pastry shop in Santa Clara.
As his online following grew, Sharma's work caught the eye of Paolo Lucchesi, the food editor of The San Francisco Chronicle, who gave Sharma a column in 2016.
He has attracted champions as high-profile as the British cookbook authors Nigella Lawson and Diana Henry. Henry, now a close friend, credits him with opening up a world of flavour combinations she didn't realise existed.
He also takes dishes of personal significance to him and gives them new life, like his version of bebinca, a traditional Goan dessert of eggs and coconut milk that his grandmother made often. A bebinca usually consists of layers, but he, like his grandmother, makes it with mashed sweet potatoes, condensing them into a mass that resembles pudding. He added a dash of turmeric to accent the vivid orange of the sweet potatoes, and sweetened it delicately with maple syrup as well as jaggery, a fixture of Indian cooking.
The recipe, like others in Season, tells the story of who Sharma is: a child of India with his feet in American soil. But he doesn't want the world to define him in terms of difference. He wants them to know him for the work he produces.
"Being gay, being brown, that's a part of me I can't hide," he said. "But I hope people see me as a writer and a photographer and a cook. These are the things I hope they see me as when I die."
Nik Sharma was eight when he made his first pot of rice. It was a disaster. He found a bottle of Rooh Afza, a rose-flavoured concentrated syrup popular throughout South Asia, in the studio apartment in the Bandra neighbourhood of Mumbai, India, where he grew up in the late 1980s. Though Rooh Afza is typically mixed into cold water or milk, Sharma had other plans. "I remember thinking, 'Wouldn't it be cool if you put the Rooh Afza in the rice so it smelled like roses?'" he said.
The syrup turned the rice an atomic pink hue. It was disturbingly sweet. After a few bites, he threw it out.
His failure was an early cooking lesson: Be bold with flavours. Don't be reckless.
Today, Sharma, 38, has a more measured approach to experimentation, a philosophy he distills in his first cookbook, Season: Big Flavors, Beautiful Food, from Chronicle Books. It's a book in which he toys with flavour combinations, chopping unripe green mangoes and stirring them into mayonnaise to make a verdant tartar sauce, and working an extract of caramelised fig and bourbon into glasses of iced chai.
Over the past few years, Sharma has amassed a following between his food blog, A Brown Table. As with his column, he took all the book's photographs himself. Their dark, noiseless backgrounds emphasise the elements of the composition that matter most: his brown hands, and his food.
The light-soaked kitchen at his home here in Oakland, which he shares with his husband, Michael Frazier, their two cats and a dog, is charmingly chaotic.
Sharma's food is quietly expressive, nodding to the flavours he grew up eating in Mumbai without chaining itself to tradition. Take paneer, an ingredient Sharma feels has untapped potential. He finds it often gets relegated to gloppy bowls of mattar paneer, where it floats next to peas. But it possesses versatility: It's a pretty stubborn cheese, able to withstand heat without collapsing into goo.
In Season, he places charred cubes of roasted paneer in a bed of cauliflower, scallions and lentils. He breaks it up with his hands and folds it into a warm potato salad with cilantro, chives and a cured spicy sausage native to the Indian state of Goa; the paneer eases the jolt of the sausage. He bakes it into a frittata with garam masala, where the paneer retains its rubbery feel, the crumbles scrubbing against your tongue. "It is wrapped up in so much tradition, but it can be fluid and move across boundaries," Sharma said of paneer. "I always believe that tradition is great, but it can bind you."
Two suitcases, pressure cooker in tow
Sharma knows this bind well. Throughout his life, he has experienced a tension between sticking to tradition and freeing himself from it, between convention and originality.
It's no coincidence that this conflict plays out in his recipes, which are very personal — even autobiographical. They often rely on ingredients found in the Indian dishes of his youth, like that paneer. But Sharma breaks away from familiarity, putting those ingredients in conversation with the food he has encountered in America.
The results defy easy categorisation, like Sharma himself. "Mine is the story of a gay immigrant, told through food," he writes in his cookbook's introduction, which details his journey from childhood in India to his current life in California as he sought out his place in the world. His cooking helped carry him, providing both direction and comfort along the way.
"My food has always been about wanting people to accept me," he said. "But I'm also looking for acceptance from myself."
Sharma spent the first 22 years of his life in the closet. He grew up in Mumbai, born to a Hindu father from the state of Uttar Pradesh and a Roman Catholic mother from Goa. He wasn't like his schoolmates, whose families had more money than his. He also realised early on that he was gay, though he didn't tell a soul. Still, he found himself a frequent target of schoolyard bullies.
Through it all, he cooked. Once he mastered rice, he moved on to a binder of recipes his mother had cobbled together from Indian lifestyle glossies and newspapers. These recipes weren't exclusively Indian: He baked a Neapolitan cake using maraschino cherries for the red layer. "I know people will hate me for that," he said, laughing. "But that's all they had in India, so that's what we used."
He always longed to escape to America, enticed by images of it he'd seen in MTV music videos and television shows like Buffy the Vampire Slayer.
His moment came in 2002. A student of biochemistry at what was then called the University of Bombay, he landed a scholarship to the University of Cincinnati. He stuffed his life into two suitcases, pressure cooker in tow.
Season: Big Flavors, Beautiful Food
Publisher: Chronicle Books
Pages: 288
Price: Rs 2,330 (hardcover) on Amazon
The Internet can be a vicious place
Those years in Cincinnati were freer. Sharma eventually came out to his parents via email; they accepted the news. He cooked often in those days, forging a sensibility that existed somewhere between his upbringing in India and his new life in America. Soon enough, he found himself seasoning his marinara sauce with nigella seeds and braiding bow-tie pasta with keema for weeknight dinners.
He was living in Washington, D.C., pursuing a master's degree in public policy and working as a medical researcher when he started A Brown Table in 2011; he craved a creative outlet to soften the dual stresses of work and school. Inspired by food bloggers like David Lebovitz and Deb Perelman of Smitten Kitchen, Sharma balanced a point-and-shoot camera on wooden boards that wobbled atop trash cans.
He never imagined that the decision to feature his hands in photographs would be an issue. Within months, anonymous comments began to appear. They were pointed and viciously personal in nature, attacking an aspect of himself he could not suppress: his race. Discouraged, Sharma temporarily stopped blogging, seized by self-doubt.
But he gathered himself and resumed writing after a few months, resolving to keep his hands in the photographs. The readers came.
Among those early evangelists was Chitra Agrawal, an Indian-American chef and cookbook author. "Nik has a gift for spinning these flavours he grew up with into entirely new creations that are accessible yet unexpected," she said.
She was charmed by Sharma's inventiveness, like his idea to flavour kulfi, a frozen Indian dessert, with pumpkin and sage.