Food for thought
With the state govt permitting restaurants to open between 5pm-8pm, The Telegraph listens to the yays and nays from various segments in the F&B industry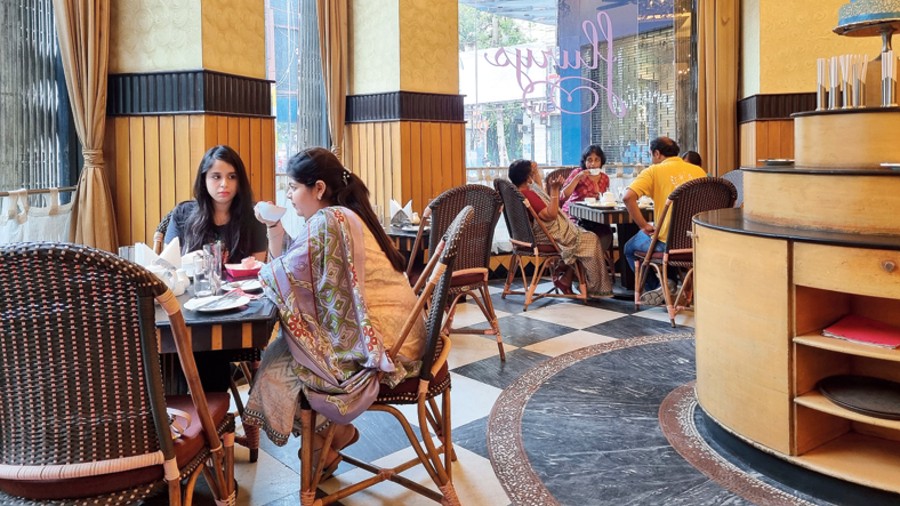 ---
Published 07.06.21, 02:19 AM
|
---
YAYS!
The F&B industry came to a pause on April 30 due to the lockdown as a guard against the spread of the second wave of Covid-19. On Thursday evening, the state government announced that restaurants could open from 5pm to 8pm, provided their staff was vaccinated. Any formal notification to the F&B outlets, however, was still awaited at the time The Telegraph went to print. One segment of the F&B industry that would probably benefit the most with the present 5-8pm timings are cafes. "This timing is ideal for cafes because it is the adda time, when people would want to step out of their homes to meet friends or for coffee. Having said, that of course we will want normal operations to resume but am happy that these three hours would significantly make up to an extent for the loses because there's expenses like rent, electricity. This is a welcome news for the staff and everyone. We opened up from Friday itself," said Nikhil Chawla, owner, Marbella's cafe, Hindusthan Park and Elgin Road. The iconic tearoom Flurys opened doors on Friday and saw a decent footfall too. "For us at Flurys, this is a welcome move. Flurys is a destination where our guests like to drop in for a leisurely tea, coffee and our confectionery items or all-day breakfast. This step reinforces the idea that we all are slowly taking steps towards normalcy post the second wave. Flurys will open across all outlets, including Park Street, with all safety measures in place once the government circular is out," said Rajesh Singh, director, Flurys when we spoke to him on Thursday evening.
Stand-alone restaurants and chains like Chowman, Chapter 2, Pa Pa Ya, however, have mostly opened up or are gearing up to resume services. "We welcome the decision by the government of letting the restaurants remain open from 5pm to 8pm. We have already been in the process of getting our staff vaccinated and all of them will be vaccinated by this weekend. Pa Pa Ya will open its doors to welcome our regular dine-in guests from next week," said Debraj Bose, director, Pa Pa Ya, Kolkata, when we dialled him on Thursday.
Vaccination drives for the staff had already started at many F&B outlets like Whats In D Name, Flurys, Marbella's who had foreseen vaccination being a mandate in the future. "As a company we had already got our frontline team members vaccinated earlier, even before this guideline was issued," explained Rajesh Singh of Flurys.
Most star hotels have opened their restaurants too. JW Marriott Kolkata and Fairfield by Marriott Kolkata have already got more than 300 employees vaccinated as a part of their 'Take Care' initiative. "We have organised Covid vaccination drives for all our employees and their families to create a safe and secure workspace for them and in turn, instill confidence in our guests when they return to our hotels," said Sumeet Suri, general manager, JW Marriott Kolkata.
Capella, situated in AltAir hotel in Sector V, have resumed services. "Although the 5-8pm will neither get us lunch or dinner customers, we are still opening the place because our staff is vaccinated and it will keep them busy and engaged. Staying at home with no work can get to people. We are maintaining the SOPs and have also arranged transport for our staff so they will have no trouble commuting," said Ayan Lima, general manager, AltAir hotel.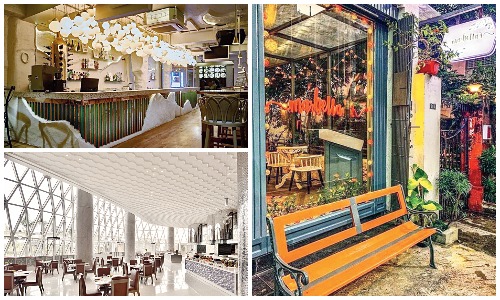 NAYS
Although getting permission to open with a vaccinated team is a sigh of relief for the food industry, the three hours timing is however not too beneficial for many outlets, especially bars and pubs. Refinery 091, a party hotspot in Sector V, has decided to remain shut for the time being until the state government permits serving alcohol. "Even though many of our staff are vaccinated, we have decided to keep our place shut since the time 5pm-8pm hours are not ideal for us as we have regulars who step out only post 8-9pm on an average. Plus, Sector V, the IT hub, which forms a good percentage of our clientele, has offices shut now due to the lockdown, so for us opening now makes no sense," said Ramesh Agarwal, owner, Refinery 091.
Urvika Kanoi, chef-owner of The Daily, has decided to keep her outlet shut too. "A mere three hours of dining operations won't help much. At least a five-six hours stretch, probably till 10pm, would have been a more fruitful solution. Atleast lunch or dinner, one proper timing should have been kept functional. Only then would people be able to come and relax over a good meal. We will however continue our takeaway service as usual," she said.
Burma Burma on Park Street, part of the vegetarian national chain, will have you wait a little longer too. "Our regular opening hours have always been noon to 3pm and 6.30pm to 11pm. We decided these timings keeping in mind the nature of our food and ideally the customers also come during that time. There is a certain cost involved to make a restaurant dine-in friendly, in comparison to it being operational for deliveries and to recover that cost, it needs to have a minimum of seven-eight hours of operation in a day. The time frame of 5pm to 8pm is too small a window to generate any amount of footfall and this may lead us to incur more losses," said Ankit Gupta, co-founder, Burma Burma.
Nightlife, that forms an integral part of the city's lifestyle and one of the highest revenue-generating segments, would barely make any profit from the official service timings because on an average a pub or nightclub considers 10pm till 1am as their peak business hours. "We have decided to keep M Bar Kitchen and Ozora closed until the timings are more flexible and alcohol service is permitted," said Varun Mimani, who owns both the outlets.
MENU:
Many outlets have focussed on tweaking the menu keeping the truncated operational hours in mind. At Marbella's, the focus is on easy bites. "We are keeping our bakery offerings all ready because for both the outlets it does very well. For our Elgin Road outlet, the whole drive-in concept worked for us, so we will have more easy and takeaway items since 5pm-8pm is a very snacky time," said Nikhil of Marbella's.
While Whats In D Name, a go-to place for live acoustic music nights, will retain few old faves and focus on getting more finger food. "Some of our signatures will be there for our guests but we will focus on dishes with easy-to-find ingredients as gourmet dishes with exotic veggies can be difficult to source during the lockdown. That aside, we will have shisha and mocktails on offer," said Rajdeep Chakraborty, owner, Whats In D Name.
F&B speak
This is the first positive step forward and we hope for further relaxation post-June 16. Meanwhile, we will be opening our all-day dining JW Kitchen followed by our upscale restaurant Vintage Asia and JW Lounge with strict hygiene protocols — Sumeet Suri, general manager, JW Marriott Kolkata
We welcome the decision of allowing restaurants and bars to operate during the slated evening hours. This is an important step in reopening our services in a phased manner now that all our associates have been vaccinated with the first dose. Under Marriott's 'Commitment to Clean' protocols, we will be reopening Vertex — The Liquid Restaurant with socially distanced seating, QR code menus, and frequent sanitisation of high touch areas to offer a safe experience to our guests — Abhishek Sachdev, hotel manager, Fairfield by Marriott Kolkata
Even though this phase doesn't cater to our ideal business hours, we are going to open it and we welcome the decision. We feel this is a great time to slowly brush up the skills in terms of service, standards and procure ingredients too. Because being shut for over a month and staff being out of work, it can often affect the efficiency of service. We target to utilise the time and keep things in place — Rajdeep Chakraborty, owner, Whats In D Name
It has been a turbulent time for the hospitality sector overall with recent lockdown due to the second Covid wave. This decision comes as an oasis in a desert as it would lend some relief. As of now most of the managers and captains as well as chefs have been vaccinated but we are trying to get most of them vaccinated by next week. Till then we will follow all Covid protocols and operate with vaccinated staff only — Suman Chakraborty, general manager, Club Fenicia
We are very happy with the new rule. It gives us a chance to welcome our patrons again albeit just between 5-8pm. We think that since our coffee shop is fairly quaint, we can ensure strict compliance with Covid-19 protocol, hence the decision to open — Shruti Upadhaya, owner, Hugo & Finn