"Quarantine food" is the new entrant in the culinary vocabulary. It is the trending "cuisine" which we all are scrambling to get an understanding of in one way or another. What to stock up on, how much to buy, how to extend the shelf life of the fresh products and so on. Are these the questions on your mind as well? Fret not, as here are some guidelines which will help you manage your kitchen while eating healthy during these trying times. Of course, as none of us want to be subjected to eating dal chawal every day, here's how you can get creative with whatever is available. After all, necessity is the mother of invention!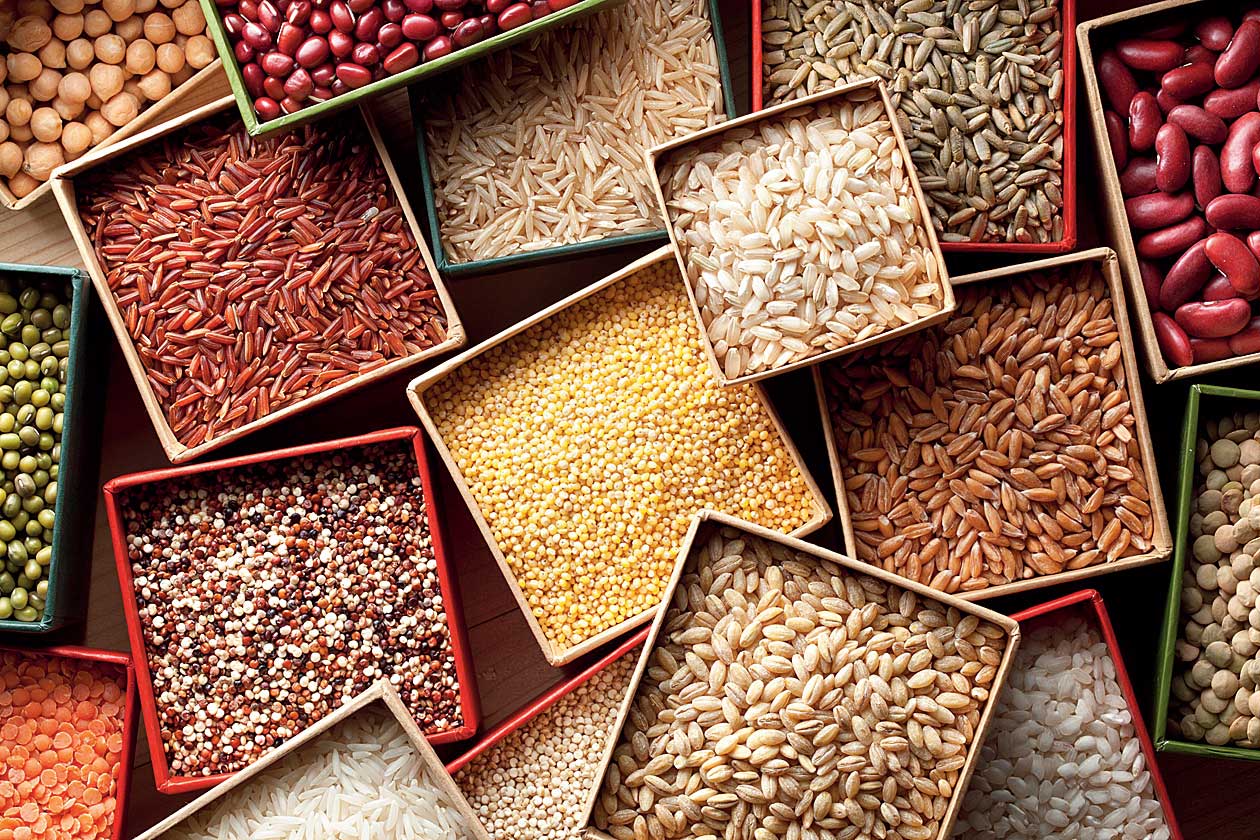 Millets and grains Sourced by the Telegraph
Dry beans and lentils:
These plant-based proteins make excellent salads with just some onions, tomatoes, olive oil and lime. Cook rajma with tomato puree and chillies for a Mexican-inspired beans and serve it with some brown rice or millets. Blend some chickpeas (kabuli chana) with garlic, olive oil and sesame seeds and you have a delish hummus bowl to dive into. Middle Eastern falafels are simply chickpea and flour tikkis and are a universal favourite. Add half a cup of lal masoor or moong dal to any vegetable soup (whatever you have handy) and it goes to another level, while adding a boost of protein.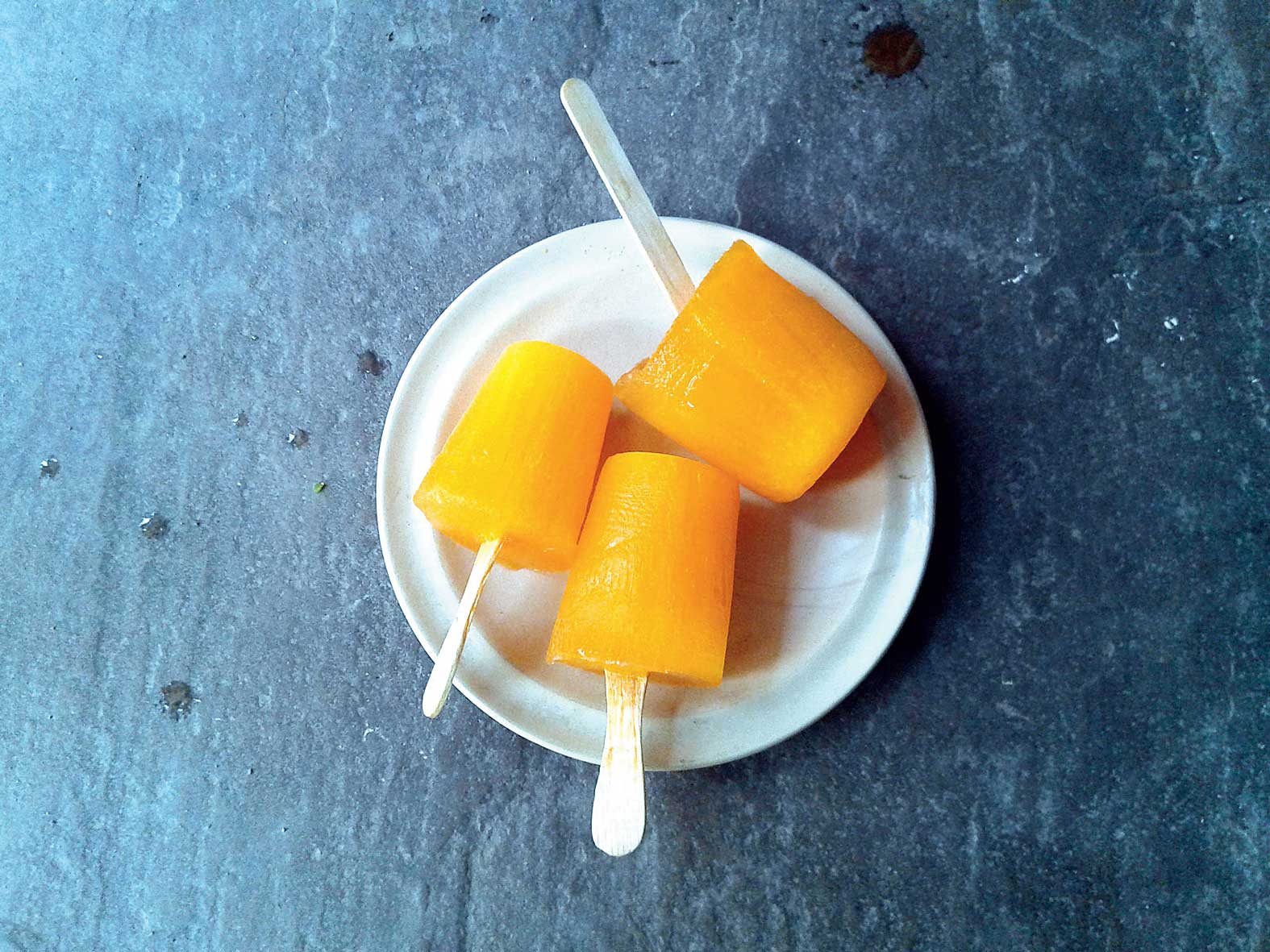 Popsicles Sourced by the Telegraph
Millets and other whole grains:
Foxtail millets, proso millets, barley and quinoa are good carbs to fill you with energy. Since we are burning less calories these days, it might be a good idea to replace rice with these whole grains. You can cook them like a north Indian pulao or a hearty South Indian lemon rice or upma. Go international with an Asian fried rice, using barley instead or a spicy Mexican rice, using quinoa. I like adding a cup of cooked millets to a chopped salad to make it filling and wholesome.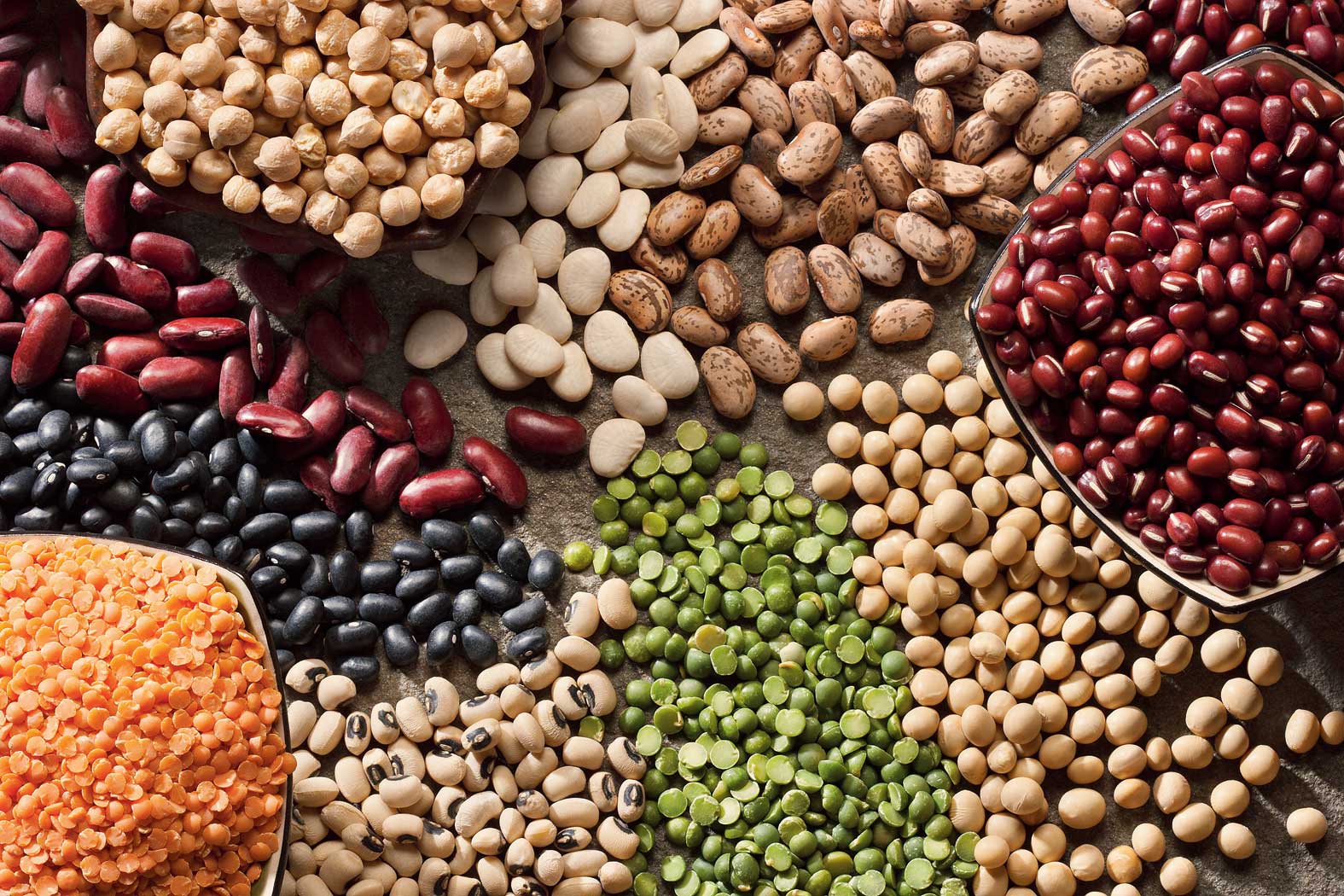 Lentils and dry beans Sourced by the Telegraph
Freeze bread, parathas and pizza bases:
As most of us are without our regular domestic staff and cooks during this lockdown, optimising on energy and time in the kitchen is important for our sanity. Get the men and kids involved and make a large batch of parathas and freeze them. Re-heat on the pan or in the oven directly from frozen. Parathas double up to make delicious wraps, rolls or pizza bases. As the logistic of procuring fresh goods is uncertain, be stress-free by freezing sliced bread and store-bought pizza bases. Then all you need is some tomato puree and cheese and you have la pizza Margherita ready in a jiffy.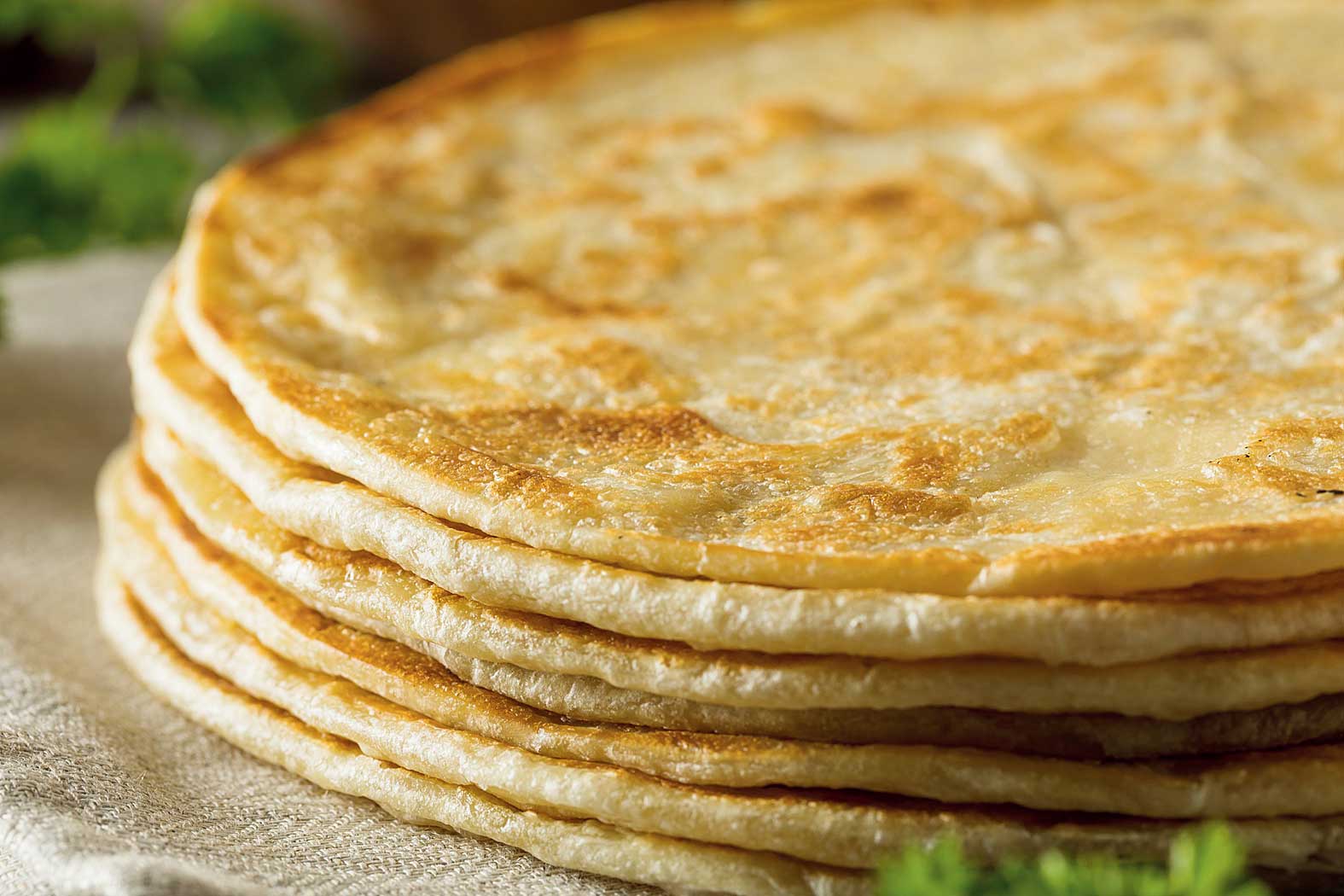 Parathas Sourced by the Telegraph
Freeze fruits and vegetables as much as possible:
Every time someone leaves home to go to the local market or a delivery personnel does a goods delivery, they are exposing themselves and the people in their home to the virus. Minimise the need to be in contact with others by freezing some of your fresh produce. Mangoes have just arrived in the markets as a ray of sunshine in the gloomy atmosphere around. We have been freezing mangoes, strawberries and other fruits and making refreshing vitamin-enriched smoothies and milkshakes.
When there's no cake, make your own dessert!
Sugar and desserts have a psychological connection with a sense of well-being and I think very few would deny this. We all need some meetha to cheer us up in these trying times. With cake shops and bakeries shut, homemade popsicles are a fun option. Pour some fresh mango juice (aamras) or even a fruit and yogurt smoothie into ice trays, cover with a sheet of foil or cling wrap and stick a toothpick into each cube. Freeze for four hours or so and watch the pleasure on your family's faces. Make healthy yogurt sundaes with layers of dahi drizzled with honey, fresh fruits and whatever crunchy cereal and nuts you have lying around.
Pasta and noodles:
A pantry full of pasta and noodles is pure comfort food. Toss them with whatever fresh ingredients you have on hand. Make a simple spaghetti aglio olio with olive oil (olio), lots of sliced garlic (aglio) and chilli flakes heated in a pan. Toss in the cooked spaghetti and season well, adding any grated cheese you have in the fridge. Make a delicious coriander or mint (pudina) pesto instead of the classic basil version by blending almonds or cashews, herbs, garlic, olive oil and a local cheddar cheese. Furthermore, if you do not have nuts in your pantry cupbooard, toast a slice of bread and throw into the blender along with the other pesto ingredients. Dinner sorted!
For a stir-fried noodles, saute some veggies, chicken or eggs with lots of minced ginger, garlic and chillies. Add some soy sauce and toss the cooked noodles in. So delicious, quick and everyone is happy.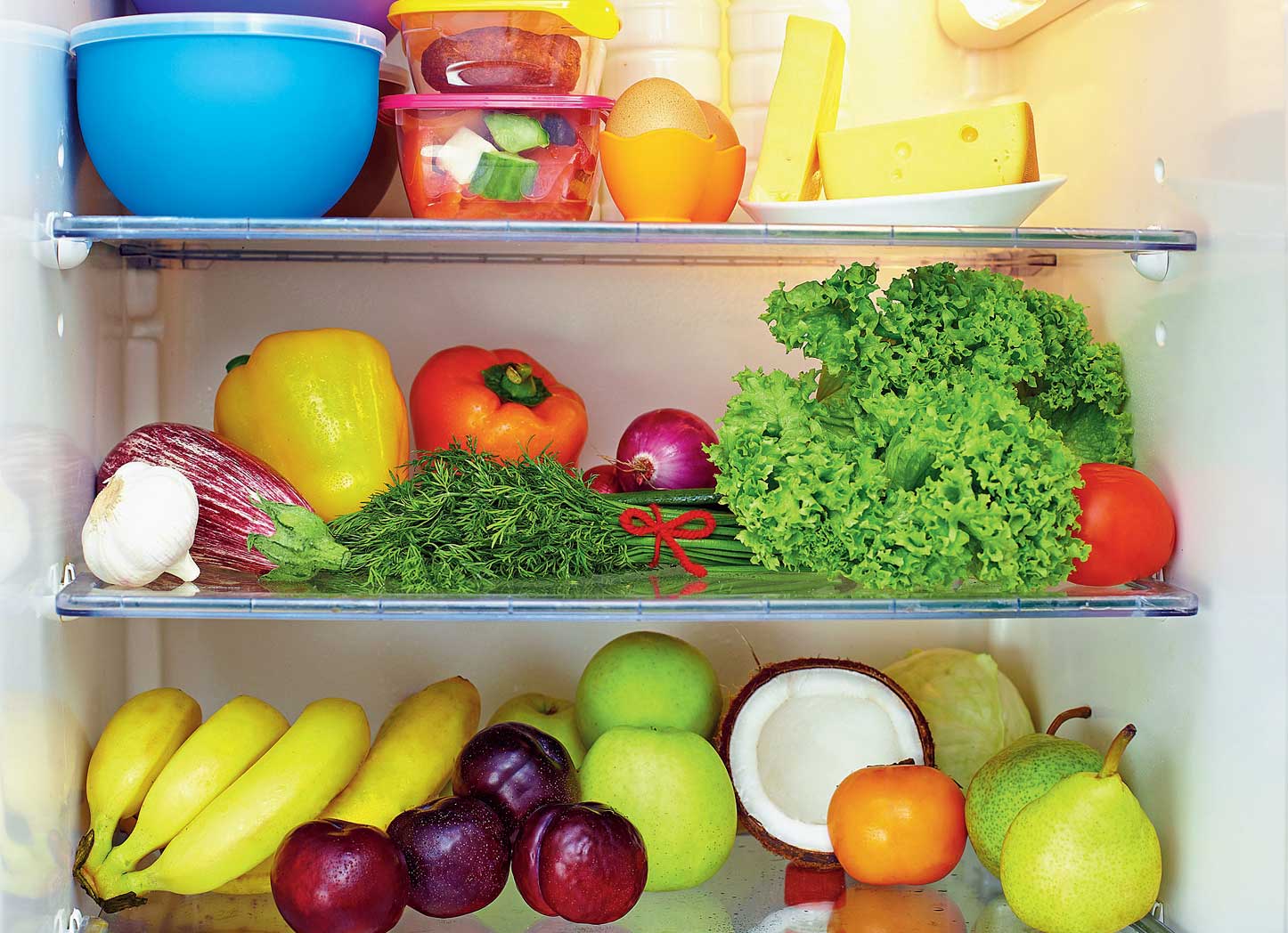 Frozen fruit and vegetables Sourced by the Telegraph
Immunity-boosting foods:

While we have to make the best of what is available, it is equally important to increase your intake of immunity-boosting foods. Turmeric and ginger in any form are the best super foods for this purpose. Make a pickle of raw turmeric slices soaked in vinegar and refrigerate in a jar, consuming two-three slices daily. Sneak in half a teaspoon of turmeric powder to fruity milkshakes for a kid-friendly version of haldi doodh. Believe me, my kids think it's yellow mango powder!
Our bodies need loads of vitamin C at this point to withstand the flu. Increase your intake of oranges, lemons, tomatoes and greens. Make bottles of nimboo paani with honey and grated ginger and keep sipping through the day. A refreshing drink to keep you both hydrated and nourished. Fresh salads and raw vegetable juices are full of vitamins and antioxidants and can be made with whatever local vegetables are available. Enhance any bland flavours with some salt and lime.
Cheeses:
Cheese is one of those ingredients which have a long shelf life and can instantly uplift any dish. I would recommend stocking up on some cheddar and a pizza cheese. These work well for yummy cheese toasts for those 5pm hunger pangs. Cheddar can be grated onto pasta dishes as a makeshift parmesan. My kids love cheesy Mexican quesadillas — spread some grated cheese on half a roti or paratha along with some cooked corn, vegetables or chicken. Fold the flatbread in half to get a stuffed semi-circle and brown both sides on a pan with butter. And if you do not have any cheese, make some homemade paneer (chhana) and re-invent the dish your way!
Healthy boredom snacking:
Staying home and getting bored also means more snacking. Pan-seared makhana or fox nuts tossed in ghee and spices are a healthier option than processed packaged chips. I like to add a South Indian tadka of tempered mustard seeds, green chillies and curry leaves over it — crunchy, salty and spicy all in one. You can make your own veggie chips in the oven by slicing carrots, beetroots and potatoes really thin or using a mandolin. Drizzle the thin slices with a bit of oil and bake in the oven at 200 C for about 15 minutes, flipping once in between. Mediterranean-style dips made with hung curd and herbs stay well in the fridge for three-four days and are very cooling in this warm weather. Dig in with some raw veggie crudites or multigrain crackers or simply spread over a toast.