A feast fit for a guru: What Mithilesh Tembe served Ranveer Brar
Ranveer Brar was at his student Mithilesh Tembe's Mumbai restaurant to celebrate International Chefs Day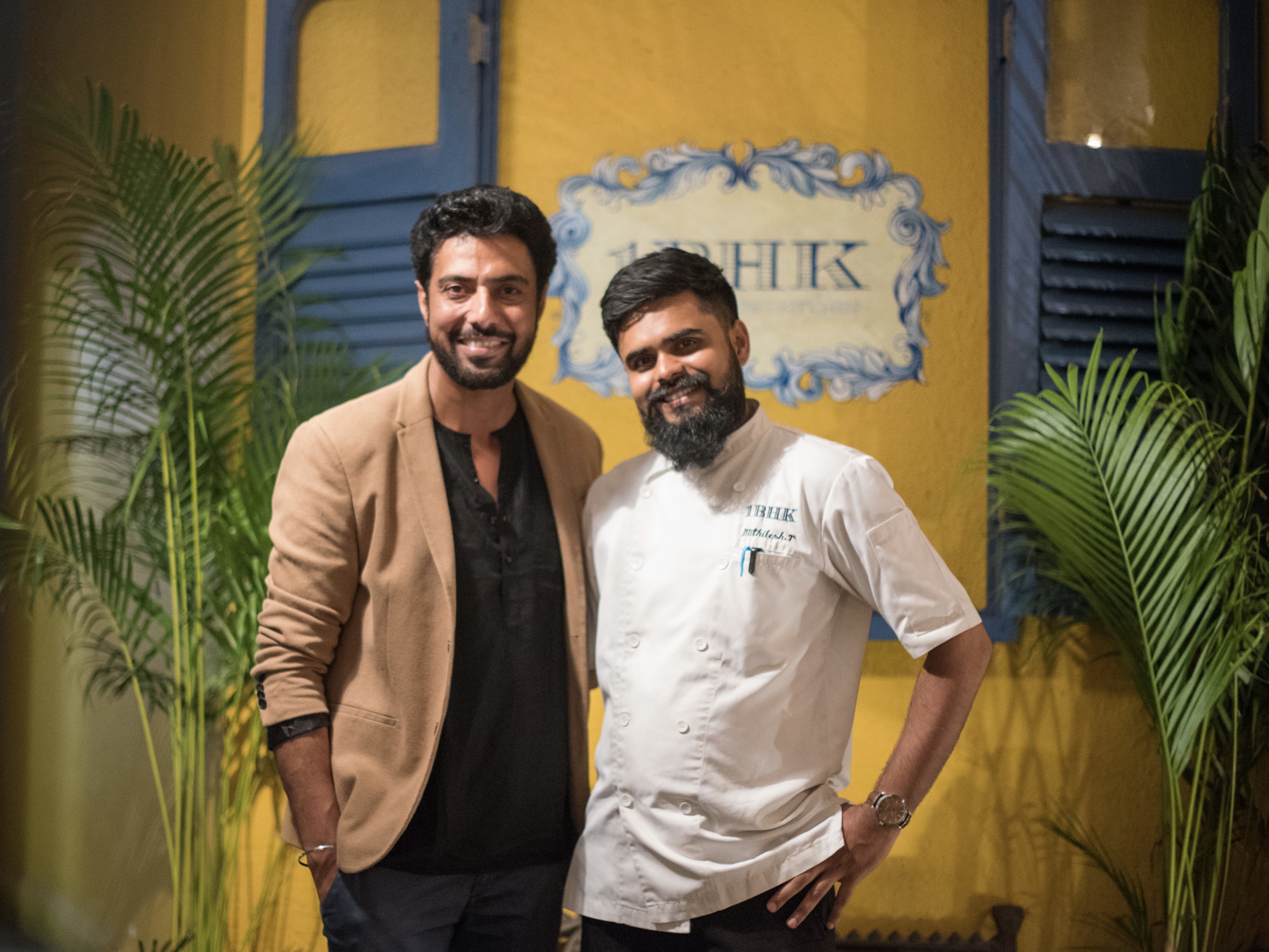 ---
---
Eklavya had to offer a finger to his guru Dronacharya as gurudakshina. All chef Mithilesh Tembe had to serve his guru, chef Ranveer Brar, was some finger-licking food.
Tembe, executive chef at the 1BHK restaurant in Oshiwara, Mumbai, faced his toughest challenge ever when he had to prepare a meal for Brar, who has taught and honed his culinary skills.
Memories, laughter and, of course, food filled 1BHK on Sunday evening as Brar arrived to celebrate International Chefs Day.
Tembe started out as an expert in French cuisine, but he began trying his hand at Indian food after being trained by Brar. The food he served Brar, though, was not geographically limited. And it was a spread that would make the guru proud.
Charred brocolli with rose harissa, Thai style sweet and sour fish, chickpea hummus with green chilli theecha and poi, prawns chil pil with steam bao, Goan fish curry with red boiled rice and chicken dhansak with brown onion pilaf. For dessert, Brar had creme brulee.
Brar was well impressed by his student. "The food created by Mithilesh was very expressive. The idea of adding a thecha to the hummus was very interesting, as was serving garlic prawns with poi bread. It was boundary-less and bold food, something that I always stand for," he said.
"In particular I loved how the Goan fish curry came out, nice consistency. The dish that stood out for me the most was the charred broccoli with rose harissa," he added.
Recalling the "beautiful evening", Tembe thanked Brar for visiting his restaurant. He said Brar had taught him "the mantra of being a chef, which is not just making beautiful food ...it's about the humility that you carry it with".
There's one thing, though, Tembe need not be so humble about — the creme brulee he made on Sunday night. Brar said it was the best he's had so far.
Charred Brocolli with Rose Harissa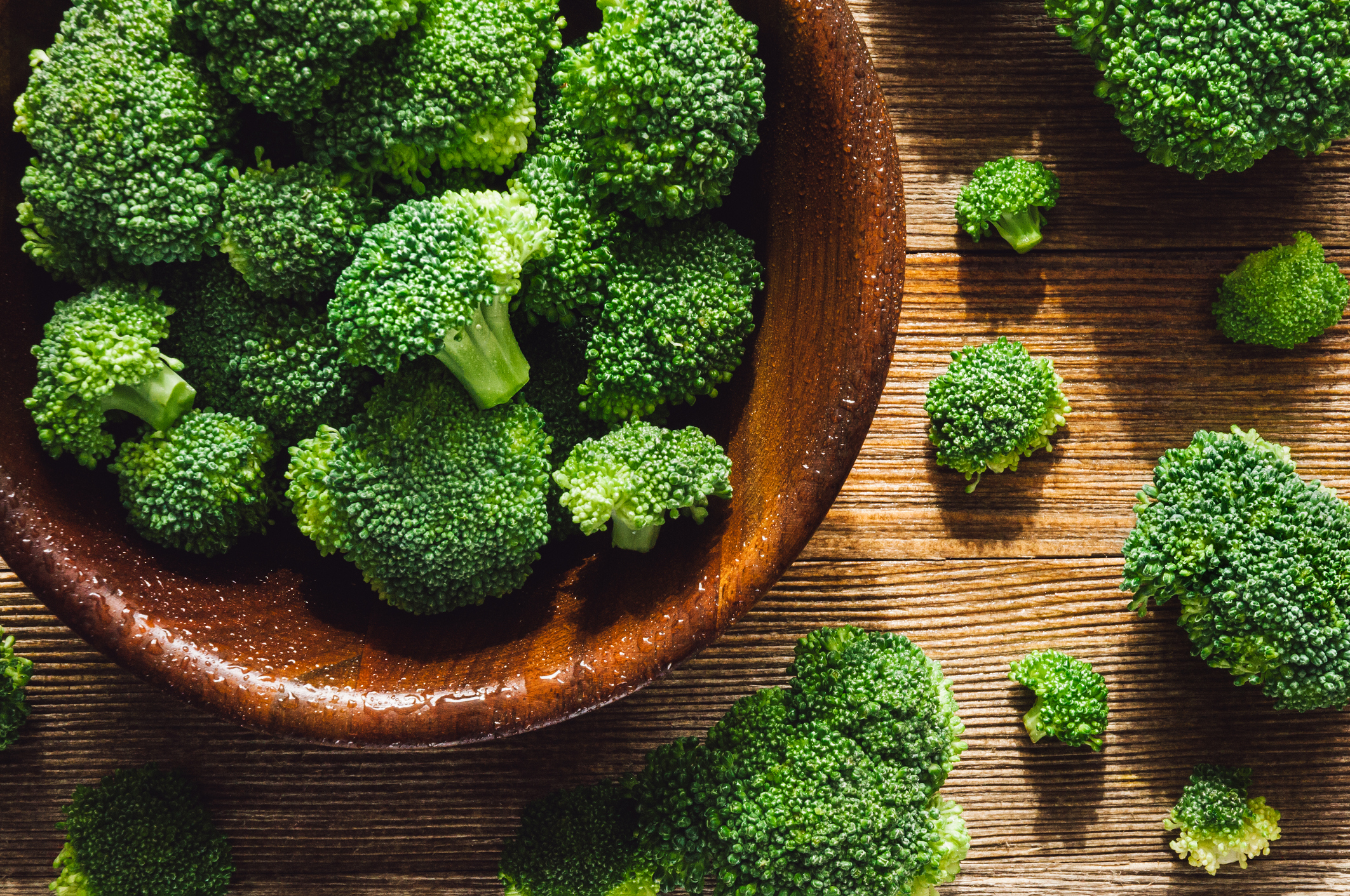 Ingredients
• Broccoli – 250gm
• Processed cheese – 50gm
• Curd – 150gm
• Ginger – 10gm
• Garlic – 10gm
• Cumin powder – 3gm
• Chilli powder – 4gm
• Cream – 50gm
• Cardamom – 5gm
• Garam masala – 2gm
• Mustard Oil – 10ml
• Almond Flakes – 25gm
Rose Harissa Sauce
• Red bell pepper – 60gm

• Pomace oil – 25ml
• Rose water – 15gm
• Lemon – 15gm
• Dry red chilli – 20gm
• White vinegar – 12ml
• Honey – 5gm
• Raw garlic – 6gm
• Rose flower – 1
• Extra virgin olive oil – 30ml
Method:
• Cook broccoli in salted hot boiling water till its fork tender and allow it cool down in ice cold water.
• Toast almonds at 160 degrees C for 9 minutes.
• Till almonds are getting ready, mix rest of the ingredients in a mixing bowl and prepare the marinade.
• Marinate broccoli for at least 3 hours and allow it to rest in your fridge.
• While the broccoli is resting, you can get the harrisa ready.
• Quickly blanch dry red chillies with water and vinegar making them easy to blend.
• Put all the ingredients in a blending jar and blitz on medium high speed, quickly stirring in intervals.
• To serve, heat your grill up and char that marinated broccoli until the marination is nicely charred over the broccoli.
• Pair it with rose harissa and a generous sprinkle of roasted almond flakes.