Voices we most needed to hear in 2018
A throwback to books that captured the challenging times we live in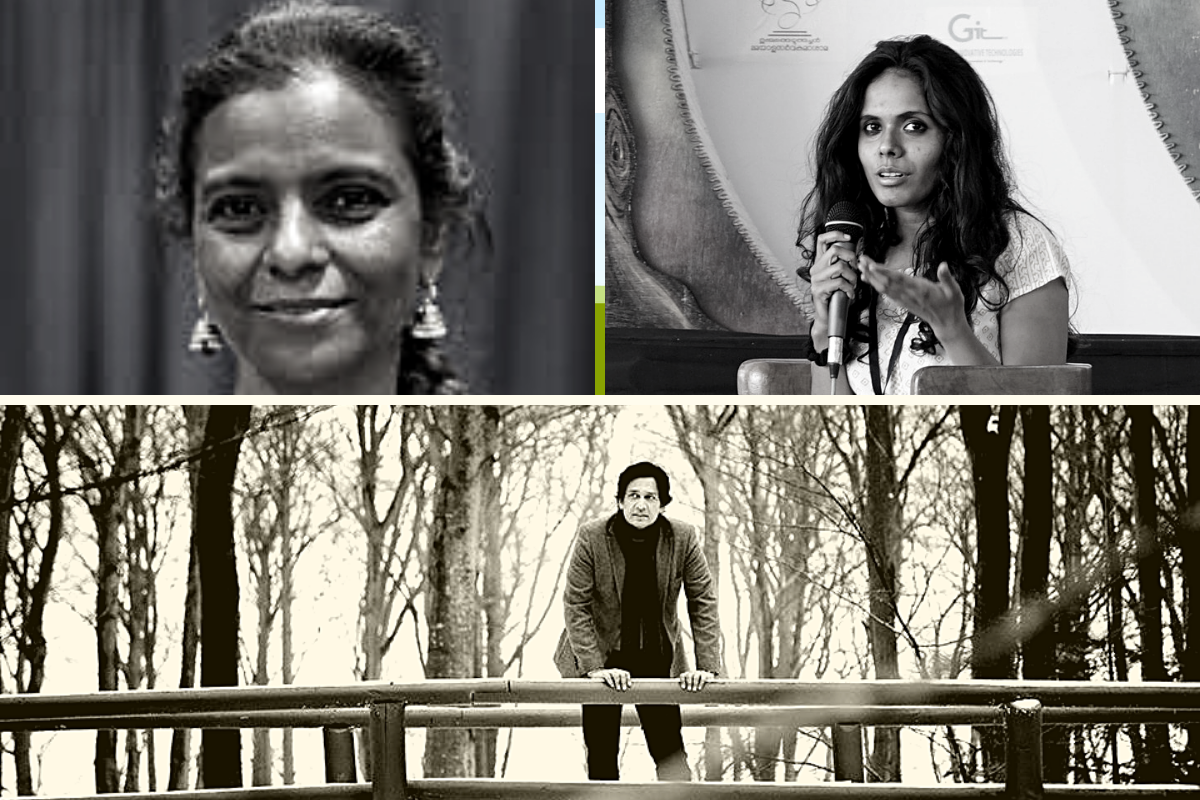 ---
Published 31.12.18, 12:12 PM
|
---
The lists are coming out of the woods. They are great reminders of what worked and what didn't in the year just gone by. But this one's not a Best Books of 2018 list. Some of these titles were, in fact, published in 2017. Yet, these voices resonated far beyond the confines of a calendar year and left their impact on the current reading year as well. This short list is a throwback to the voices that captured the crest and trough of the troubling times we live in most effectively.
Priyanka Dubey, No Nation for Women
In No Nation for Women Priyanka Dubey takes up the grueling task of travelling through India's heartlands for a period of over six years to uncover the accounts of disenfranchised women who are caught in the grip of patriarchy and violence in a country where one woman is raped every 15 minutes. At a time when sexual harassment has become a part of our everyday conversations, this book throws light on the far-reaching effects of accepting patriarchy as a norm. Dubey's book, over six years in the making, takes a hard, close look at what makes India unsafe for its women—from custodial rapes and honour killings to rapes of minors and trafficking. Dubey uncovers many unpalatable truths making this one of the most important books of 2018.
Aanchal Malhotra, Remnants of a Separation
In Remnants, Aanchal Malhotra deftly revisits the Partition through objects that refugees carried with them across the border. Malhotra, who is an oral historian, sets out to establish that objects, much like people, have the ability to retain memory, and those which lived through the bloodied Partition and crossed over, what they mean to the people who carried them. The book is narrated by the last surviving generation who witnessed the Partition—perhaps the most catastrophic and metamorphic global event of the last century. These handpicked stories earned terrific reviews on publication, and evoke powerful memories of an era which is deeply etched in the mind of every Indian who was alive in 1947, or born after.
Neyaz Farooquee, An Ordinary Man's Guide to Radicalism: Growing up Muslim in India
September 19, 2008, was the date of the infamous Batla House encounter, against Indian Mujahideen terrorists in the Batla House locality in Jamia Nagar, Delhi. This courageous book is the true account of how this one incident changed the life of a young man from an ordinary Muslim family in Inderwan Bairam in Bihar's Gopalganj district forever. Farooquee who lived in the Muslim neighbourhood, only meters away from where the encounter took place, acerbically describes how his religion singularly becomes his biggest distinguishing factor soon after the encounters as both the police and the media began to suspect every Muslim youth living in the locality as probable terrorists. At a time when incidents of mob killings of Muslims in India are on a meteoric rise, Farooquee's book is an authentic and necessary exploration of identity and stereotypes.
Snigdha Poonam, Dreamers: How Young Indians Are Changing the World
It's said that every third person in an Indian city today is a youth, and by 2020 we could well become the youngest country in the world. It's amid this dynamic transformation that Snigdha Poonam's book happens, which captures the restlessness of today's youth — armed with the latest technology yet battling with social and spatial inequalities— in all its glory. She informs us that this is 'the most desperate generation of Indians since Independence.' This timely as well as troubling book travels through the small towns of north India, making acquaintance with overambitious entrepreneurs, political aspirants, Spoken English gurus, fixers, swindlers and scammers alike. If you want to know what the generation which is often dismissed as Gen-Y is actually thinking, this is the book to pick up.
Meena Kandasamy, When I Hit You: Or, A Portrait of the Writer as a Young Wife
Kandasamy's prose is visceral, unflinching. As her unnamed narrator falls in love with a university professor, becomes his wife, and soon becomes the subject of his sadistic behaviour and unspeakable violence, she doesn't allow you to look away. Kandasamy is also a poet and the pages of her immensely engaging book reverberate with an odd mix of both ferocity and vulnerability. As the awe-inspiring Me Too movement takes shape around the world, we must make space for When I Hit You— a study of toxic masculinity which feels urgent and ultimately uplifting, a feat very few books manage to successfully achieve.
Tabish Khair, Night of Happiness
The narrator of this story—a self-proclaimed liberal Hindu who feels uncomfortable about engaging with Muslims closely—has an accountant named Ahmed who has been working with him for years. Ahmed invites the businessman home one day for an Islamic festival named Shab-e-Baraat or the Night of Happiness, which commemorates the dead. The businessman feels he cannot decline the invite, so, very uncomfortably, he accepts it. As a storm rages outside, Ahmed offers the businessman some halwa which he says his wife makes to bring in the festival. But when he comes back with a plate of nimchi and hands it to the businessman, the businessman sees that Ahmed has nimchis too. No halwa. Then Ahmed seems to swirl his nimchis in something invisible, and comment, isn't the halwa delicious? But the businessman cannot see any halwa. And if there is no halwa—if everything is make-believe—is there even a wife? Khair's book unfolds like a brisk mystery but from the very beginning the narration makes you aware that the secret Ahmed is holding in his heart is far more chilling and tragic than anything you can imagine. This slim but heartbreaking novel will make you uneasy, and for the right reasons.
A few other Indian voices to catch up with in 2019: Sharanya Manivannan (The Queen of Jasmine Country), Chinmay Tumbe (India Moving: A History of Migration), Manu S. Pillai (Rebel Sultans: The Deccan from Khilji to Shivaji), Shubhangi Swarup (Latitudes of Longing), Priya Sarukkai Chabria (Clone) and Bhagat Singh — yes, the same Bhagat Singh who's more relevant now than ever before (Inquilab: Bhagat Singh on Religion & Revolution edited by S Irfan Habib).
Nazia Erum, Mothering a Muslim
Erum's well-researched book takes the conversation of religious segregation and communal hatred inside the least expected space of urban middle class India—the classroom. She talks to over a hundred children and their parents across twelve cities in many of the country's top schools, uncovering stories of systemic bullying of Muslim children and age-old prejudices. Mothering a Muslim is a disturbing cultural study of deep-seated Islamophobia existing within the walls of seemingly progressive institutions meant to impart impartial education to young minds. This book is an urgent, engrossing read which needs to be read and discussed widely.
Richa Kaul Padte, Cyber Sexy: Rethinking Pornography
Kaul has written about gender and sexuality before but with her debut book she delves into the complex world of pornography and ideas of seeking pleasure on the Internet. For almost two years Kaul painstakingly researched, surveyed and interacted with people from all over India and through her work helps the readers understand how a patriarchal society as our own deals with a woman's sexual independence and consent, while giving us a closely observed tour of online sex cultures. Cyber Sexy is an intimate portrait of our inner worlds, and one not to be missed.
Sujatha Gidla, Ants Among Elephants: An Untouchable Family and the Making of Modern India
Caste-based violence is such a deep-rooted problem in India that people may have been dying from it even as I was framing this sentence in my mind. Gidla's touching but pragmatic account of her own life takes its readers through an unsettling journey of discrimination and isolation during the first three-quarters of the 20th century, from the life of her grandparents to her own. Ants among Elephants is a book of personal history which is as much about Gidla's family as it is about modern India.