Penguin celebrates World Book Day with a launch & fun initiatives
Now, more than ever, do we need the colourful world of fiction to fill the lives of young ones stuck at home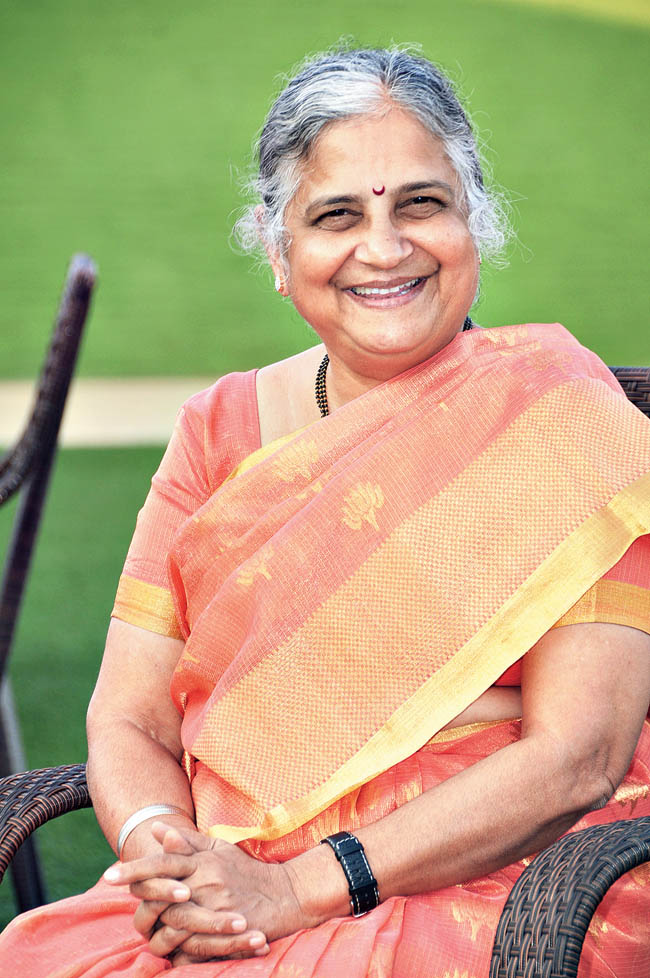 ---
Published 03.05.20, 01:08 PM
|
---
Storytelling will always remain the fondest form of acquiring education at a young age and now, more than ever, do we need the colourful world of fiction to fill the lives of young ones stuck at home. On World Book Day on April 23, Puffin, the children's imprint of Penguin Random House India launched the next in Sudha Murty's book series after How the Sea got Salty, titled How the Onion got its Layers.
The chairperson of Infosys Foundation, Sudha Murty is a revered name in every facet of life that she has touched, with being an author at the top of that list. Her foray into children's literature has been received with glee and this book is another fun addition to her repertoire. Fiction meets stellar illustrations in this fun read about a little girl Beena born of a boon given by God to the king and queen of Ullas. Beena is born with a small curse, that of wanting new clothes every day. How the girl's tale is related to the creation of onions, is the main thread of the story that is peppered with little lessons on greed. The illustrations made in beautiful Indian artwork style by Priyanka Pachpande make this book a collector's edition.
Murty has also written a moving piece on the inception of this story as she writes, "When I was a little girl, the onion was the only vegetable that fascinated me endlessly. I wondered why my mother shed tears when she peeled onion and why its layers seemed to go on forever and ever. I also enjoyed the taste of it once it was cooked. The onion bulb became inseparable from our vegetable list in my house. As I grew, so did my imagination, until one bright day I figured out the secret of the magical onion and decided to share it. And that is how, my dear children, this story has found its way into your tiny hands."
Released in both ebook as well as audiobook format, it is available on Amazon and Google Playstore. "I have always believed that audiobooks have the potential to carve a unique place for themselves in our literary world. Bringing both ebook and audiobook format will allow people to access this beautiful book in a safe and convenient manner," said Niti Kumar, SVP marketing, digital and communications, Penguin Random House India.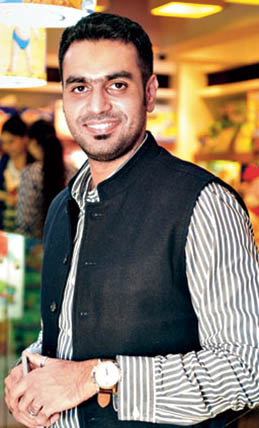 Ravinder Singh, with his large following of romantic fiction readers in India, decided to throw light upon fledgling authors. In a tie-up between romantic comedy channel Romedy Now and Penguin Random House India, Singh invited entries of short stories, presenting them with an opportunity to get published. Not only on the channel but also across various social media platforms, this message was leveraged and this resulted in over 1,500 entries. Penguin representatives and Singh then together shortlisted and trained 25 of the chosen lot. Their stories are now being edited by the author to be published in an anthology titled You Are All I Need.
The cover of the book was revealed on World Book Day on April 23. Speaking on the synergies between the stories he writes that Penguin publishes and Romedy Now telecasts, Singh said, "We felt there could be no better way than for all three of us to come together and let our audience share their love stories with the world." Vaishali Mathur, publisher, Indian languages, Penguin Random House India, spoke of her entire experience and said, "Working behind the scenes has been a brilliant experience and we can't wait to share this book this year." Ravinder Singh is the author of books like I Too Had a Love Story, Can Love Happen Twice?, Your Dreams are Mine Now, Will You Still Love Me? and The Belated Bachelor Party, to name a few.