Another nomination comes Prajwal Parajuly's way
Two weeks after the French translation of his 2013 novel 'Land Where I Flee' was longlisted for the Emile Guimet Prize, it has now been nominated for France's First Novel Prize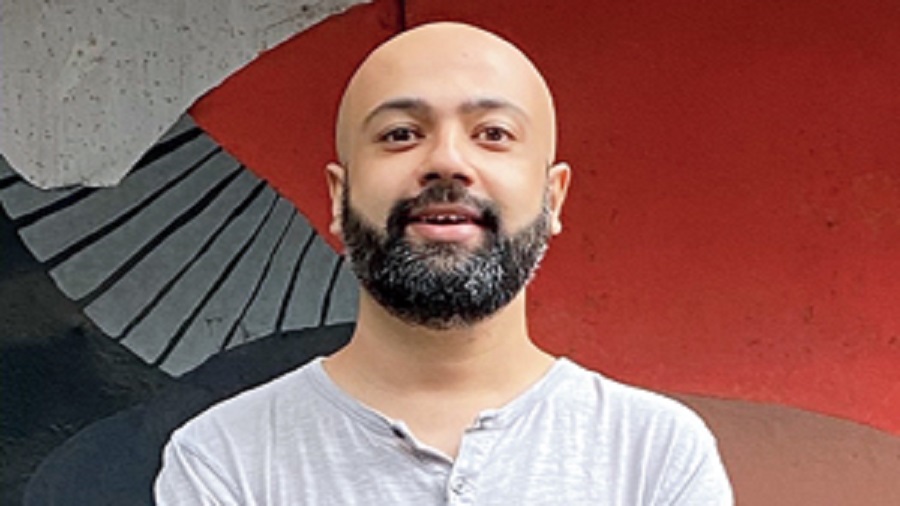 ---
---
Good news continues to arrive for Calcutta-based Nepali Indian author Prajwal Parajuly. Two weeks after the French translation of his 2013 novel Land Where I Flee was longlisted for the Emile Guimet Prize, it has now been nominated for France's First Novel Prize. The translated book called Fuir et Revenir translated by Benoîte Dauvergne is a tale of four Nepali Indian siblings who arrive from different parts of the world to celebrate their slightly daunting grandmother's 84th birthday. What follows is a family saga with dollops of humour and ingenuity that is characteristic of South Asian literature that is all heart and depth.
The author was recovering from the onslaught of congratulatory messages which were also mixed with discernible concern at the similarity of the plot with a later film Kapoor & Sons, which The Telegraph had outlined in a story recently. While well-wishers have asked him to raise a hue and cry, Parajuly wasn't interested. Wishing everybody involved with the film well, the author was happy with the recognition his book got, seven years after it was published. Two weeks after that, more good news followed!
On the coveted list of nominees of the First Novel Prize, one can also find the Man Booker International Prize winner Marieke Lucas Rijneveld, along with the likes of Margaret Wilkerson Sexton (USA), Nazanine Hozar (Iran), Stephen Markley (USA), Olja Savicevic (Croatia), and Eduardo Fernando Varela (Argentina). The First Novel Prize is awarded annually to a French and foreign author; the final winner is to be declared on October 26. This would be followed by a ceremony on November 15 at the Théâtre de la Pépinière, in Paris. Parajuly, who is no stranger to awards and nominations for this particular novel, has previously been shortlisted for The Dylan Thomas Prize in the UK and The Story Prize in the US, even going on to be a jury member of the former in later years.