Silent fears: Monsters in literature
For while 'monsters' have always blurred boundaries and defied categories, the human urge to classify the 'monstrous' has endured for as long as the idea of the monster itself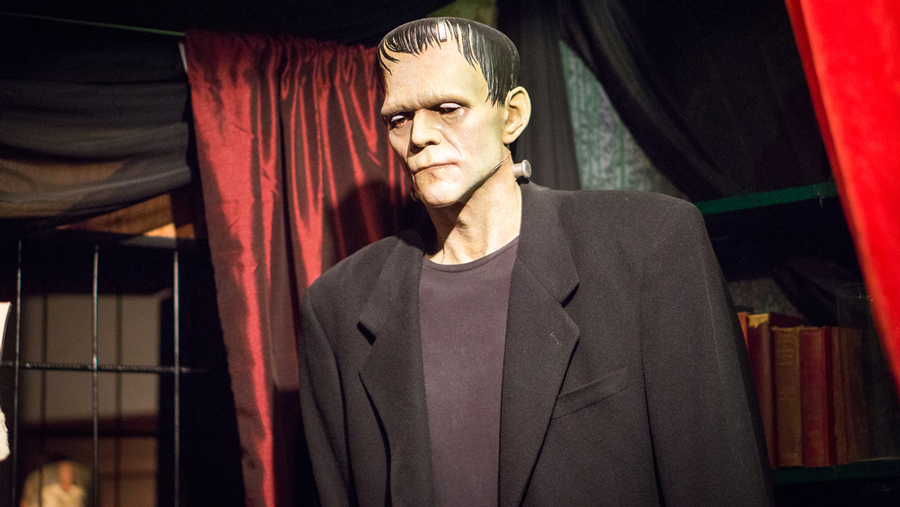 The Gothic era did, of course, give readers Frankenstein
Shutterstock
---
Published 06.11.20, 01:38 AM
|
---
Has humankind ever existed without monsters? Myths and epics — be they Greek, Sumerian, Aztec or Indian — have been replete with them, as have most folk tales across cultures. When Ron MacCloskey, a resident of New Jersey, dreamed up the occasion of 'Frankenstein Friday' in 1997 — it is celebrated every year on the last Friday of October — as a tribute to Mary Shelley and a way to keep the legacy of Frankenstein's monster alive, he perhaps did not know that it would serve as a chance in the future to explore the bigger, more complicated relationship between human beings and their fears. For while 'monsters' — mythological creations, fictitious characters or real people deemed 'freaks' by society — have always blurred boundaries and defied categories, the human urge to classify the 'monstrous' has endured for as long as the idea of the monster itself. 
The Gothic era did, of course, give readers Frankenstein. One does not know who Mary Shelley's monster actually is — the "creature" or his egomaniacal creator, Dr Frankenstein. But horror, as a product of the Gothic, is full of the literal idea of monsters, as are science fiction and fantasy — Beowulf's Grendel and the giant squid in Jules Verne's 20,000 Leagues Under the Sea come to mind. However, defining 'monsters' merely as terrors of the night is an oversimplification of what they represent — the human aversion to the unknown, the unexplained and, sadly, the 'unnatural'. The impulse to think of the monster as threatening is strong; in reality, it is often a manifestation of what humanity cannot explain and therefore fears or deems abnormal — think of Quasimodo in The Hunchback of Notre Dame. 
Most important, the monster is rarely allowed to speak. In Joseph Sheridan Le Fanu's Gothic novel, Carmilla — published in 1872, it predates Bram Stoker's Dracula by 25 years — readers get fleeting glimpses of the thoughts and desires of the eponymous monster, the vampire, Carmilla. It is evident that her urge to feed on Laura is the only way in which she can express her love; however, the narrative is firmly rooted in, and steered by, Laura's perspective. Indeed, speechlessness has been an enduring trait of the 'monstrous' because monsters have existed merely for humans to assign meaning — mostly fearful — to them. Perhaps that is why Frankenstein is so remarkable, and worthy of remembrance: Mary Shelley gave the 'monster' his own voice.